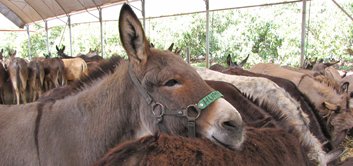 Safe Haven was set up in 2000 to help the thousands of donkeys in Israel and the Palestinian Territories. Today, our sanctuary in Israel is providing life-long care to around 200 unwanted and abused donkeys…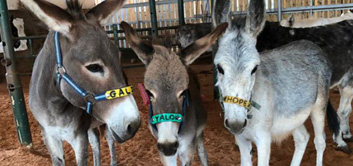 At our sanctuary in Israel, Safe Haven for Donkeys provides a loving home to 215 animals. Meanwhile, out in the West Bank, the charity's mobile clinic treats around 1,000 donkeys a month. We urgently need your support.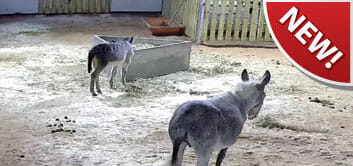 Brand New Donkey Web Cams, view the enclose where donkeys needing a little extra help spend their days in comfort and safety at our sanctuary in Israel…
Haaretz, one of Israel's biggest newspapers, very kindly recently ran an article about Safe Haven's sanctuary.  To read the article and find out why our Israeli team Moussa, Keren and Ali love their work so much, click here.  None of this work could happen without your support – thank you all. If you would […]
We were delighted at the end of August to celebrate the birth of a baby donkey at our rescue centre in the Palestinian city of Nablus, by naming the new arrival Pen, as a tribute to Pen Farthing, founder of Nowzad, that re-united street dogs in Afghanistan with the troops who had adopted them. Any […]
We stock a wide variety of gifts for all occasions and every purchase helps support the charity.
Virtual Gifts
Donkey Gifts
Xmas Cards
Please note that our gift shop is currently only available to residents of the United Kingdom. Please accept our apologies.
If you live outside the UK and would like to order, please e-mail info@safehaven4donkeys.org for more information.