Will you help us
care for a donkey's
teeth and hooves?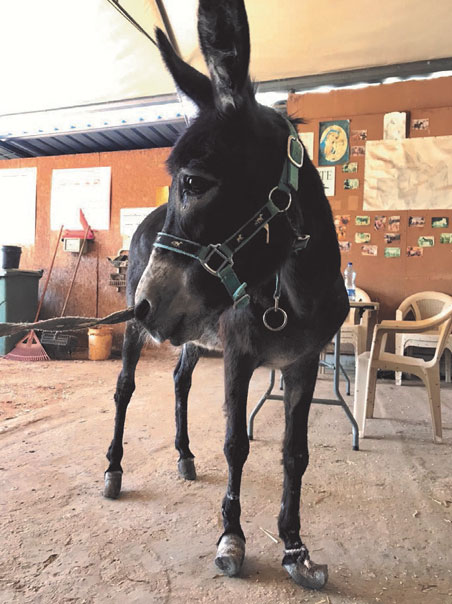 Clara had been severely neglected for 17 years, chained by her owner with little or no exercise.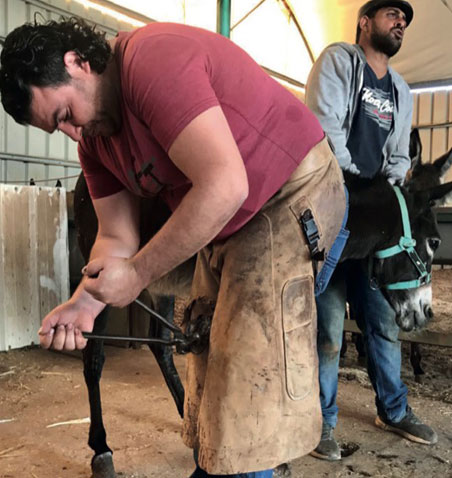 Clara's hooves were completely overgrown, causing incredible discomfort. Our farriers set to work, gradually taking them down to the correct level.
Left to grow, donkeys' teeth and hooves can cause immense pain and damage – and sometimes death.
Teeth and hooves are critical to a donkey's health and wellbeing. Left untreated, they can become overgrown and cause very serious problems. Teeth can become sharp and damage the inside of the mouth, leading to pain and a disastrous loss of appetite. Untrimmed hooves will cause lameness and problems with walking and even standing. There's also the possibility of laminitis, an extremely painful and potentially fatal condition. With your support, we can take away the pain and potential danger of untreated teeth and hooves.
Will you send a gift today – and help us keep donkeys like Clara alive and well with regular teeth and hoof treatment?
It's thanks to supporters like you that Clara has benefitted in this way. She had spent the last 17 years chained in front of her feeder or in the backyard eating grass and bushes.
You can read Clara's story here.
If you can, send a gift today and help us treat donkey's teeth and hooves – and give them the pain-free, happy life they deserve.
Your gift could help fund regular visits from dental professionals and help us to trim and treat hooves to ensure donkeys can comfortably walk and access the food and water they need. You will also help to fund our mobile veterinary clinic, as well help to provide the food and medicine we need to keep all the donkeys in our care safe and well.