How You Can Help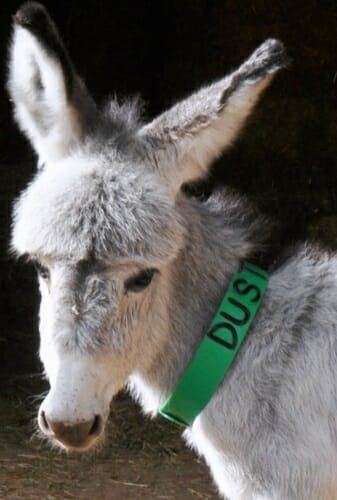 To give you an idea of our daily costs:
£10 could pay for hoof trimming for a donkey
£15 could feed a donkey for 2 weeks
£25 could pay for a vet to visit the sanctuary to check on all the donkeys
£40 could pay for two donkeys to have their teeth checked by the equine dentist
£60 could pay for a sack of milk replacement powder for an orphaned foal
£95 could run our Nablus clinic for the day
CREDIT/DEBIT CARD DONATIONS
You can now donate securely with any major credit/debit card via our online secure server & World pay. Simply click on donate now to start your donation and then follow the on-screen instructions. Thank you for helping to ensure that Safe Haven can continue its work in the Middle East. If you are a taxpayer, once you have made your donation, don't forget to complete a Gift Aid declaration to allow us to reclaim an extra 25p for every pound donated from the Inland Revenue – for further information see below.
ONE-OFF DONATIONS
Safe Haven relies entirely on donations from the public to be able to continue its vital work with donkeys in Israel and the West Bank. To make a donation by cheque, postal order or CAF voucher, please click here for a donation form to print off, complete and return to our UK headquarters.
TEXT TO DONATE
If you are in the UK, you can donate to us using your mobile phone. Simply text DONKEY followed by the amount you want to give to 70085, for example DONKEY 5. Texts will cost the amount you donate plus your standard network rate for the text.
A GIFT IN YOUR WILL
Once you have ensured that your loved ones are properly provided for, please consider leaving a gift to Safe Haven for Donkeys in your Will. This is one of the most effective ways in which you can really make a difference to the future of the donkeys of Israel and the West Bank. Your solicitor or other legal representative will be able to advise you on making your Will or adding a Codicil to an existing Will. For a copy of the suggested wording, please click here
GIFT AID
Gift Aid is one of the simplest and most effective ways of giving more to charity. If you are a UK taxpayer, the Gift Aid scheme means that for every pound you give to Safe Haven for Donkeys, we could receive an extra 25p from the Inland Revenue. This means that a £10 "Gift Aided" donation is worth £12.50 to us – imagine what a difference that could make and it doesn't cost you a thing.
Providing you pay tax (Income and/or Capital Gains) Safe Haven will be entitled to reclaim on your donations in the same financial year. Even if you are not working you may still be a taxpayer – for example, savings and private pension plans are taxed and the sale of property or shares attracts Capital Gains tax.
It is surprisingly easy to "Gift Aid" your donations – all you have to do is make a simple declaration (joint if the donation was from one or more people) that you wish us to reclaim tax on any donations you have made during the previous 4 years and any you may make in the future.
You can make this declaration in one of three easy ways:
Print off and complete the Gift Aid declaration and return it to Safe Haven's headquarters
E-mail wendy@safehaven4donkeys.org giving Safe Haven permission to reclaim tax on any donations you have made in the last four years or may make in the future, remembering to quote your full name, address and supporter number
Telephone us on +44 (0) 1444 470136
If you are a higher rate taxpayer there is even better news – you are eligible to reclaim even more tax by including details of your donations on your Self-Assessment form.
During the last year, Safe Haven has been able to reclaim £25,000 from the Inland Revenue – that's enough to pay for a veterinary surgeon to visit the sanctuary every day – so as you can see, "Gift Aiding" your donations really would make a huge difference to our work!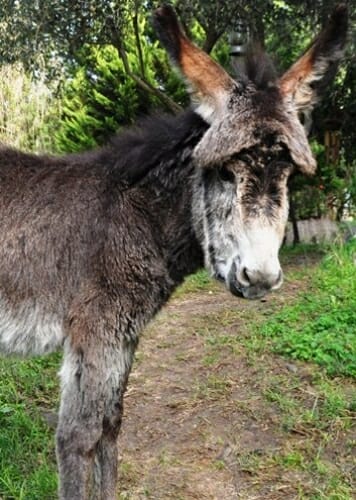 GIVEACAR
Thinking of scrapping your old car? You could donate it to Safe Haven through 'Giveacar' scheme at absolutely no cost to you.
www.giveacar.co.uk – Contact them on 020 0011 1664 for further details, or email support@giveacar.co.uk.
RECYCLE
Safe Haven has teamed up with Stamps n All of Plymouth to recycle used stamps, old coins and other items to help the environment and raise money towards our work. Click here to find out how you can help.
THE WEATHER LOTTERY
The Safe Haven for Donkeys Lottery with The Weather Lottery gives you the chance to win a huge £25,000 jackpot every week and your money goes directly to helping us and nobody else! When you join, you'll be given a unique 6 digit number for each entry. Lottery results are based on the temperatures published in the Daily Mail newspaper each week. If your numbers match in the right order, you will win the jackpot of £25,000! To find out more or to sign up, click Safe Haven for Donkeys Lottery.
ONLINE
There's now two easy ways for you to help raise funds for Safe Haven for Donkeys! Shop online and Raise Funds easy fundraising is a shopping directory listing some of your favourite online stores including Argos, Next, Debenhams, John Lewis, Toys R Us, HMV and over 2000 others. Just use the links on the easy fundraising site whenever you shop online and, at no extra cost to you, we'll receive a free donation of up to 15% from every purchase you make. It really is that simple!
It's completely FREE to register and you won't pay a penny more for your shopping when you use the easy fundraising site. In fact you can even SAVE MONEY as many retailers offer discounts, special offers and even 'e-vouchers' exclusive to easy fundraising.
If you shop online anyway then why not raise valuable extra funds for us by using this fantastic scheme. All you need to do is visit www.easyfundraising.org.uk/safehaven and when you register, select Safe Haven for Donkeys as the organisation you wish to support.
When you search the Web with easy search instead of Google or any other search engine, you'll raise funds for us with every search you make! Just like easy fundraising it's completely free to use and if you make just 10 searches a day, you could raise £20 a year – or more – for us, just by switching to easy search.
Check out our unique easy search page at safehaven.easysearch.org.uk and use it every time you search the web.
GIFTS IN KIND
Please click here for a list of the items we need.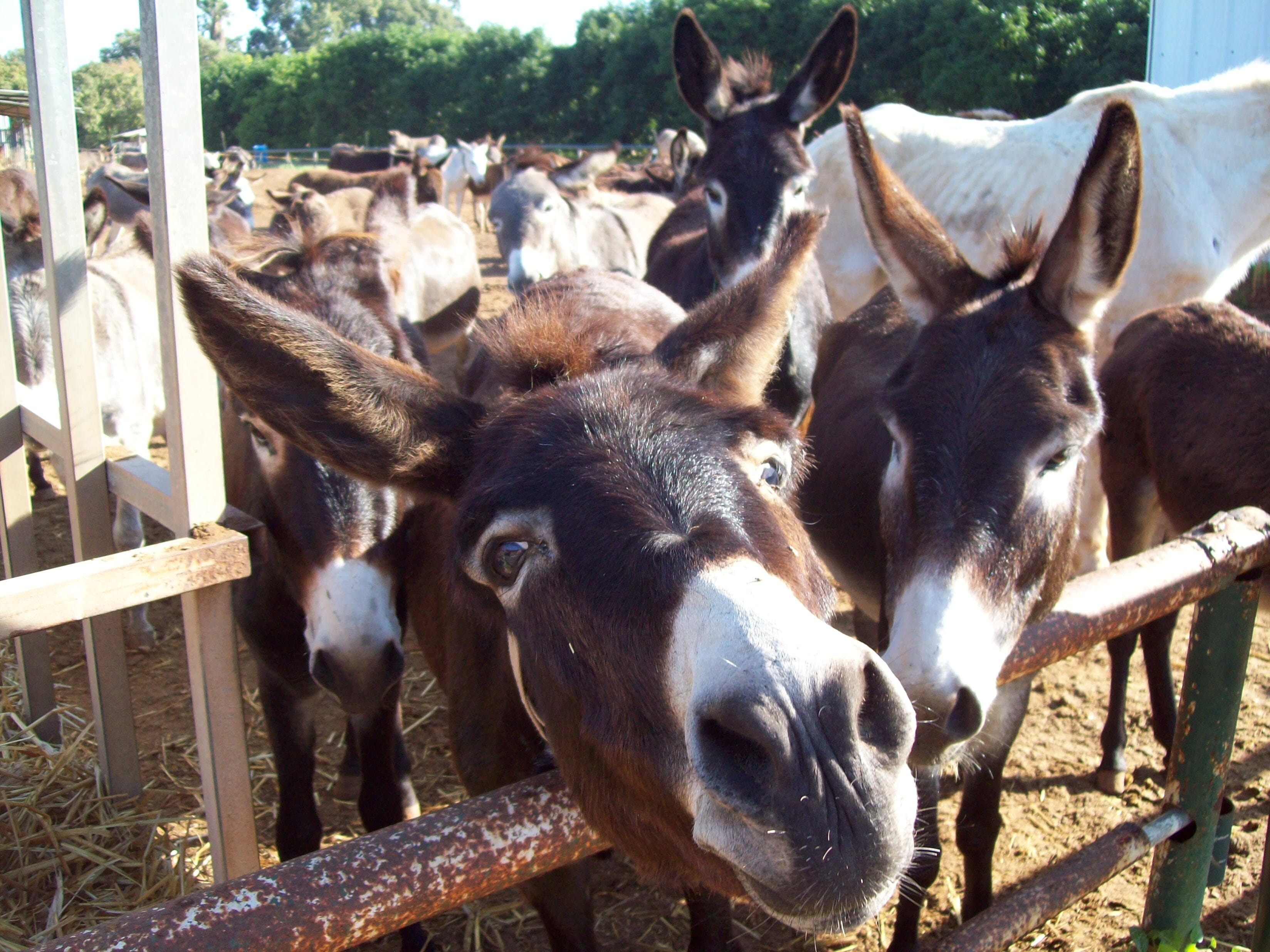 Safe Haven for Donkeys is registered with the Fundraising Regulator and we have committed to adhere to their Fundraising Promise which can be found here