This Easter,
can you give a
donkey like Nicoll
a new life?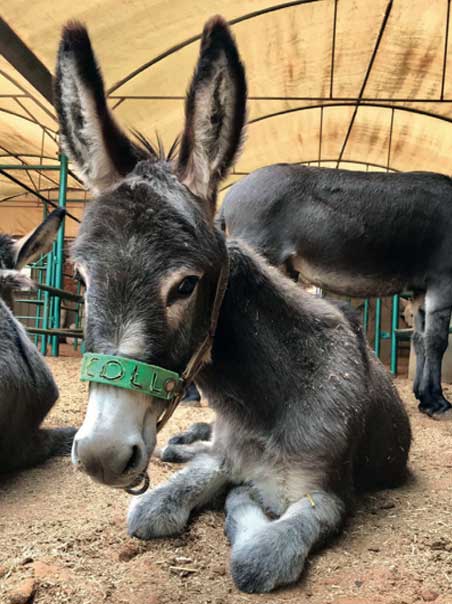 Nicoll was abandoned close to the rescue centre – a weak and vulnerable foal searching in vain for his mother. With love and the best possible care, he's now a happy, healthy donkey.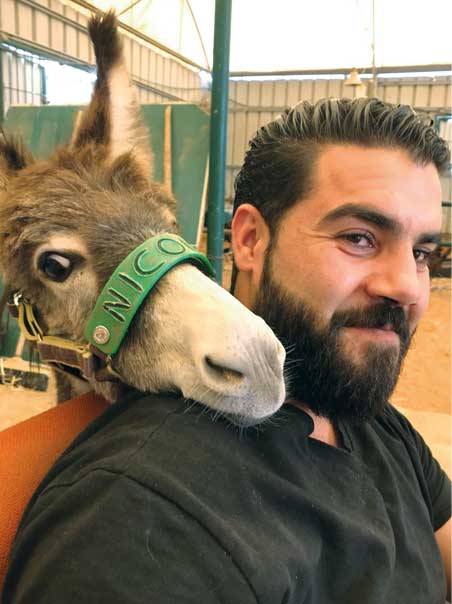 Rakan and Nicoll have a special bond. The little donkey always comes straight to the vet as soon as he arrives at the rescue centre.
Nicoll was just a few days old when Rakan found him in May 2017, abandoned in the street close to the rescue centre here in Nablus. He was tiny and weak – a shivering foal searching in vain for his mother. It's now three years since that fateful moment and he's unrecognisable now – so much healthier and happier.
Give a gift today and help us care for sick and injured donkeys like Nicoll
Foals like Nicoll, abandoned and left to fend for themselves because they cannot be worked, would simply not survive without the generosity of kind people like you. And with other animals to feed and care for here at the rescue centre, and many more who require medical attention out in the West Bank, we continue to need your support.
Nicoll is currently one of 31 donkeys at the rescue centre in Nablus, all of whom need our help and attention. While some animals like Nicoll have been found abandoned, others are discovered out on the road.
Please give a gift today to help us care for more donkeys like Nicoll.
Your gift could also help the donkeys at the sanctuary in Israel, helping to provide hay and vital medical supplies. But please know that, however it is spent, donkeys just like Nicoll will receive all the love and care they deserve. Thank you.