< Back to Our Donkeys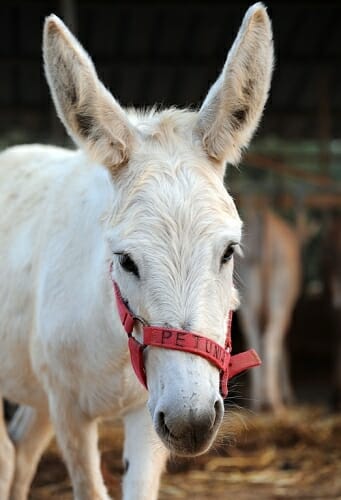 Petunia
Age: 24 years old
Location: Brought to the sanctuary
Petunia was first rescued with Elvis, who we believe might be her twin, early in 2001 and the two donkeys were homed out to a kindly local man.
Sadly, he could no longer keep the donkeys and so they came back to the sanctuary.
You can Renew your Adoption here.
With every adoption you'll receive: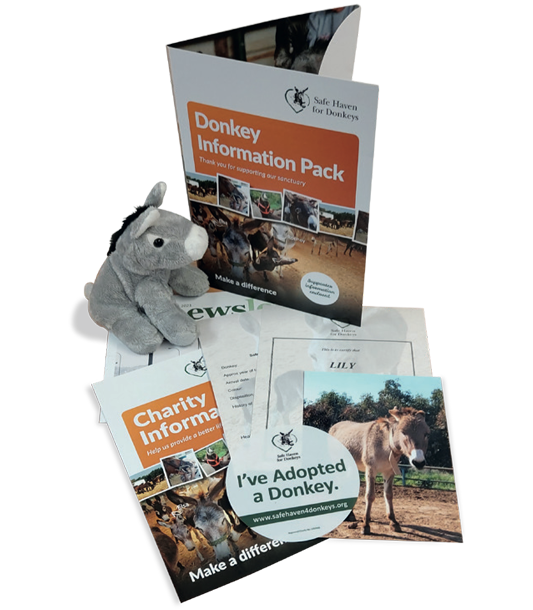 A photo of your adopted donkey
A record card
An adoption certificate
An 'I've Adopted a Donkey' window sticker
A small cuddly donkey
Updates on your adopted donkey