URGENT APPEAL FOR THE DONKEYS OF THE WEST BANK
Will you help buy a mechanical tooth rasp to treat more donkeys teeth?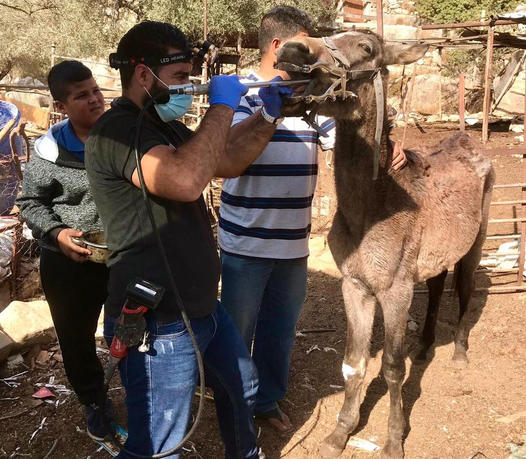 Just over a year ago, we launched a new mobile veterinary clinic in Hebron, in the south of the West Bank. Manned by Dr Eyed Nasser, who's ably supported by Ahmad Ajjaj, his farrier, the clinic cares for working donkeys from a base in Hebron Market, where farmers from the local area bring their produce to be sold.
It's become clear that Dr Eyed faces a growing and urgent demand for his services, not just at the market but in more rural areas.
To help keep donkeys' teeth in good condition. he desperately needs your help to buy an electric tooth rasp costing £3,000 ($3,800).
By making a donation, you can help us dramatically increase the scope and scale of our work in Hebron, meeting the needs of an increasing number of donkeys who require medical support. Vets are few and far between in the West Bank, and those that are available cost far more than the average farmer can afford. Our services are free, making Dr Eyed's veterinary care accessible to all donkeys that need it.
You'll also be helping Dr Nasser spread the word about how to better care for working donkeys. With veterinary care and the correct method of harnessing, he can potentially save donkeys' lives.
So please, if you can, give a donation today and help us equip the Hebron mobile veterinary clinic with an electric tooth rasp. With your support, we can ensuring working donkeys live longer, happier and healthier lives.
For US Paypal, please follow this link, otherwise, please use the Donate Now buttons.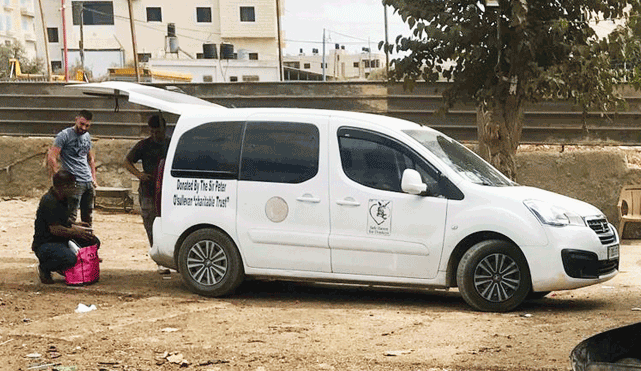 If we're lucky enough to raise more money than is needed to purchase the electric tooth rasp, donations will be used to help care for and protect other donkeys in need in Israel and the West Bank.
See our team at work in this short video about our work in the West Bank.