Will you help the
working donkeys
of the West Bank
this Christmas?
So many working donkeys desperately need our help.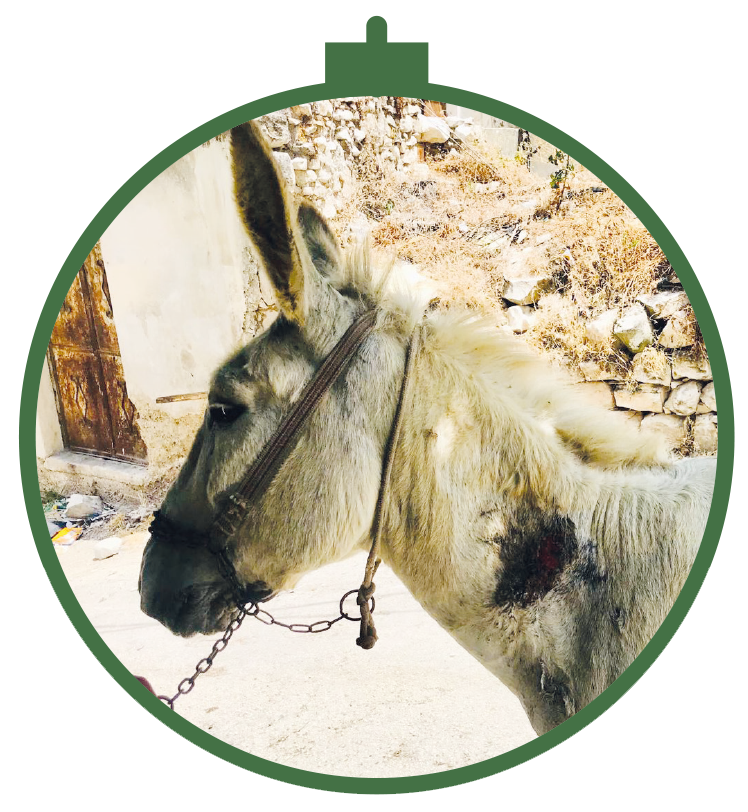 A work-related injury can lead to a potentially fatal infection if not treated properly. Your gift can give working donkeys the vital help they need.
With your help we can reach even more donkeys in Hebron and the West Bank.
Whether they're toiling on farmland, carrying heavy loads to help with construction, or labouring as pack animals, the working donkeys of the
West Bank all too often suffer from serious injuries, malnutrition and dehydration.
Most recently, we were able to set up a one-day clinic at the Hebron animal market. But it will cost around £360 a day to continue this clinic – to cover the costs of our staff, fuel, medicines and other essentials the team need. If you can manage a small gift, please send one today and we'll make sure the donkeys of Hebron and elsewhere in the West Bank get the care and treatment they so desperately need.
Will you send a gift today – and help the working donkeys of the West Bank?
You can read more about Dr Rakan's work in his report from the field by clicking here, which will give you an idea of how a typical working day in the West Bank.
By sending a gift today, you'll ensure the team can continue to give these animals the care they deserve. Thank you for your support.