As the situation in Israel and Gaza continues, we are trying our best to continue to provide care to working donkeys in the West Bank, but with travel restrictions in force, we are somewhat restricted.
I am pleased to report that all our staff and donkeys are safe and well and that Dr Rakan has been able to resume limited mobile clinics this last week. Thank you once again for all your support during this time.
Dr Rakan has shared some photos to send you this week which you can view below.
News from the West Bank
Sadly there are no mobile clinics running in the West Bank currently, due to it being too dangerous to travel. During this time Dr Rakan, Nour and Wael have continued to provide support to working animals locally to Nablus, as much as they can.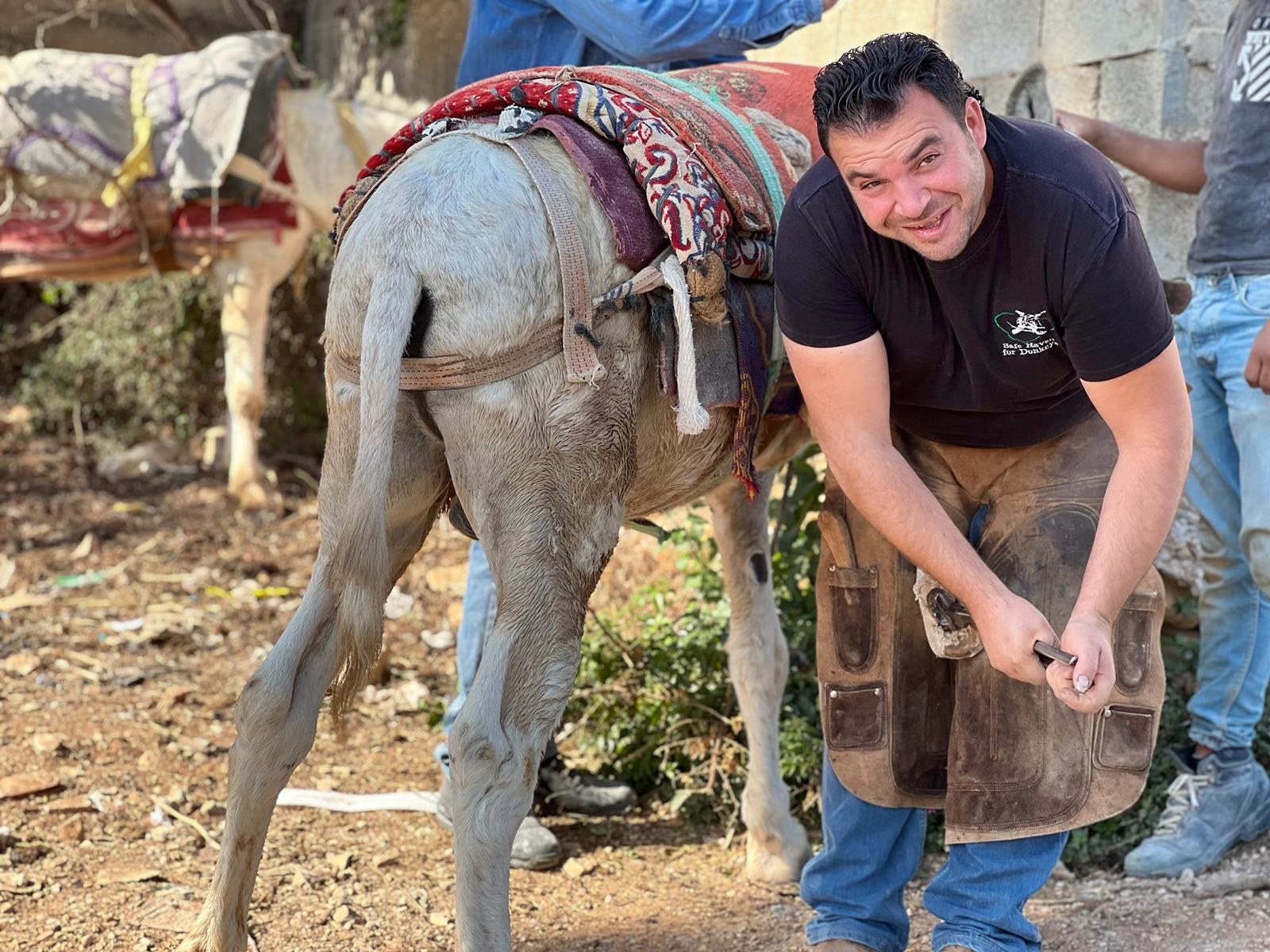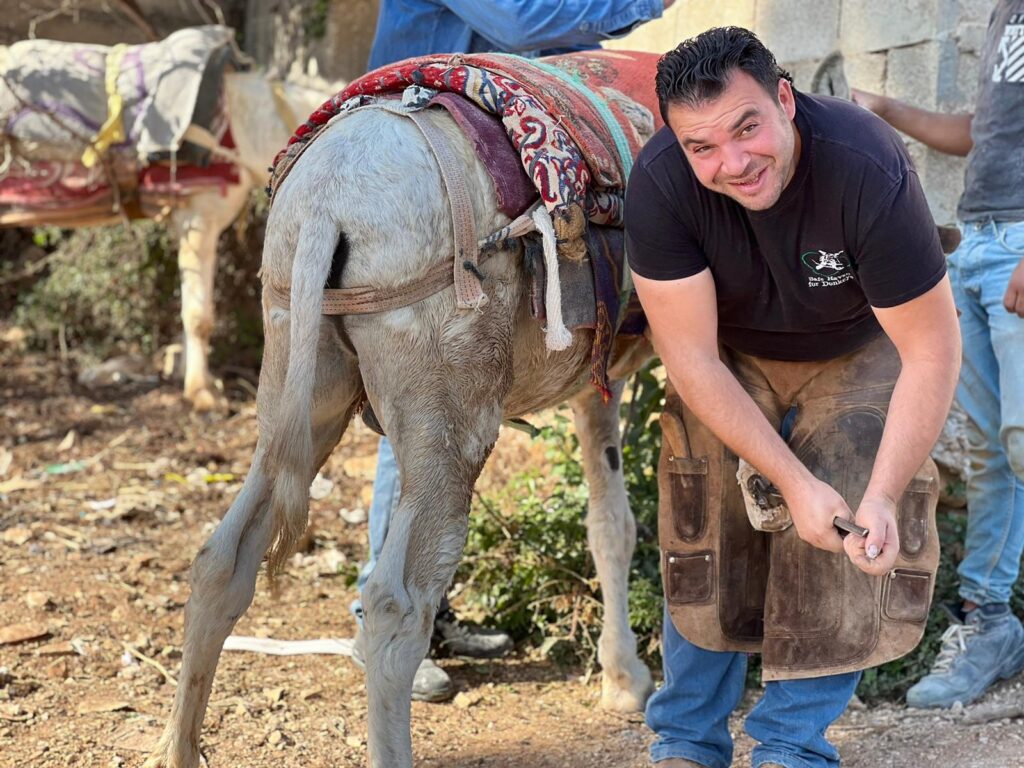 Some of the local farmers have brought their animals in to receive farrier and general veterinary care.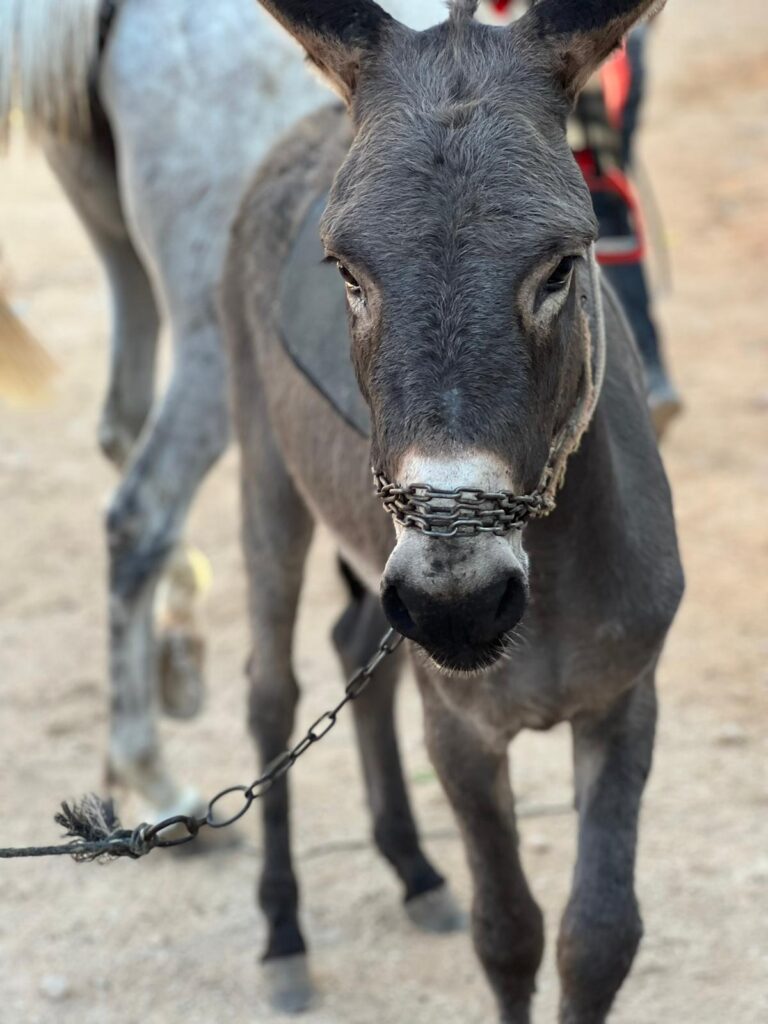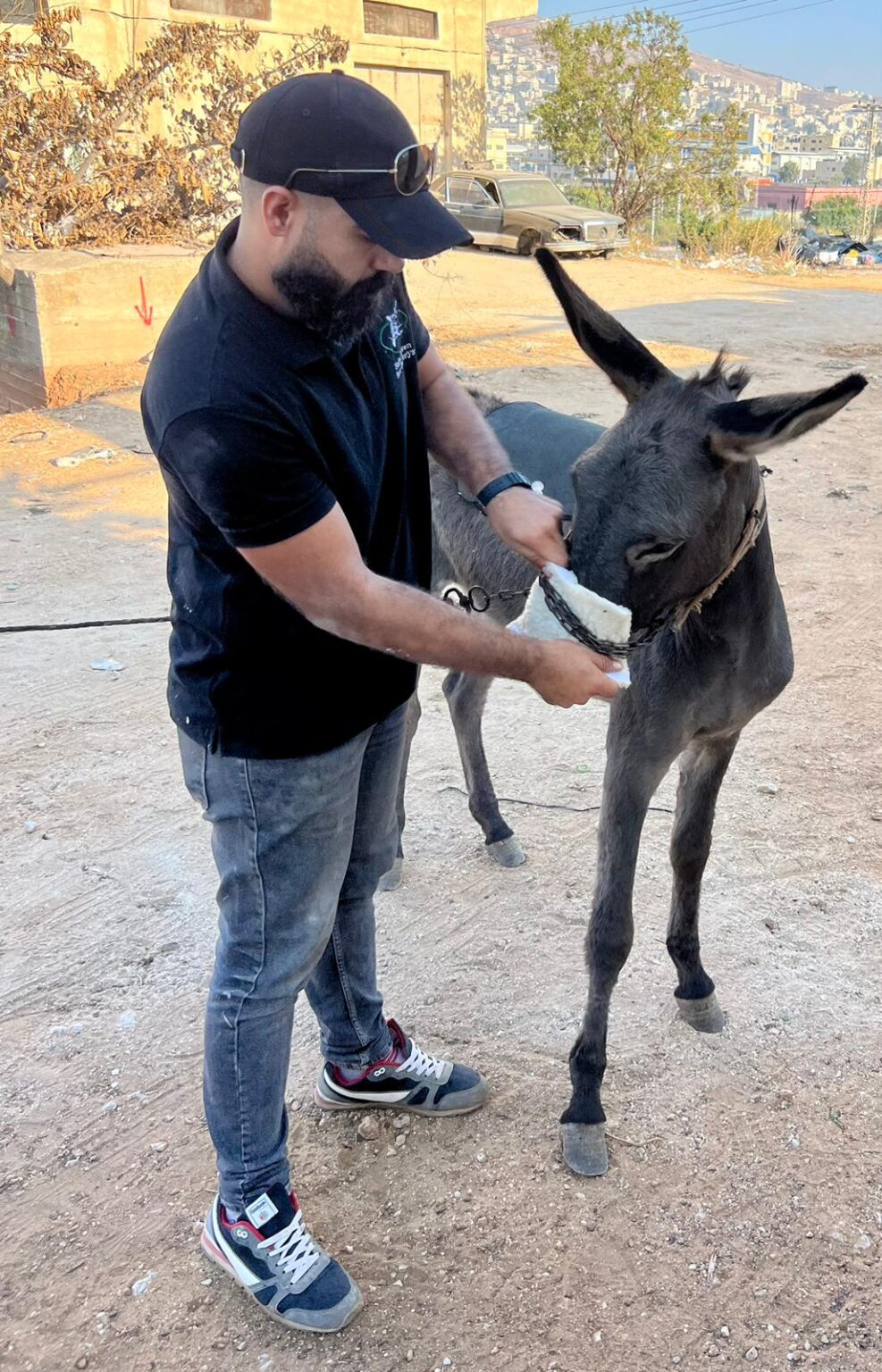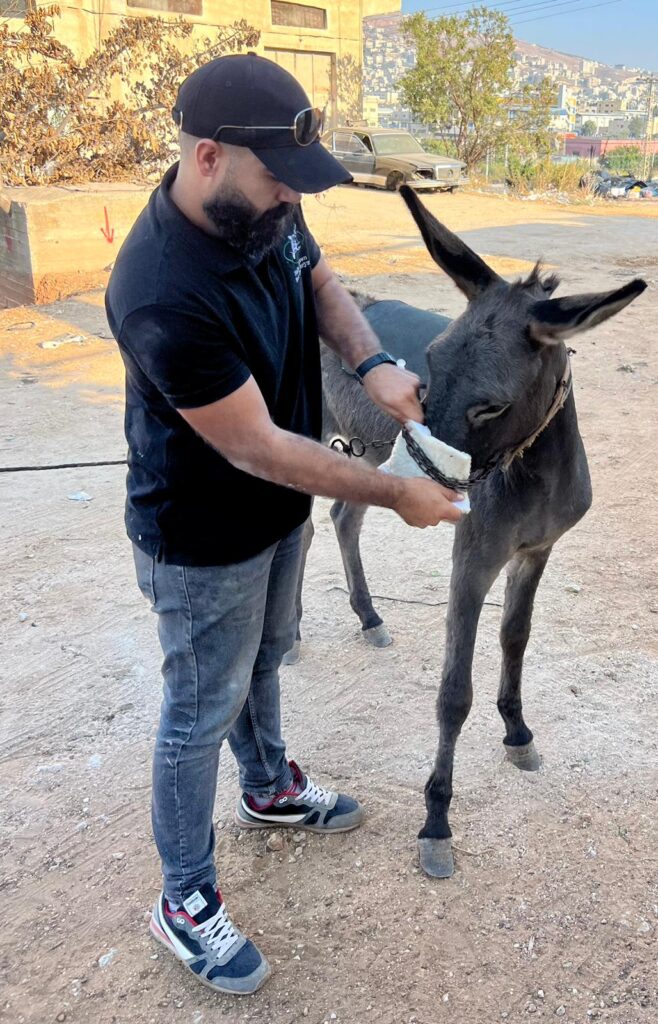 Dr Rakan was also able to see a group of builder donkeys. These hard working animals benefit so much from our regular veterinary care.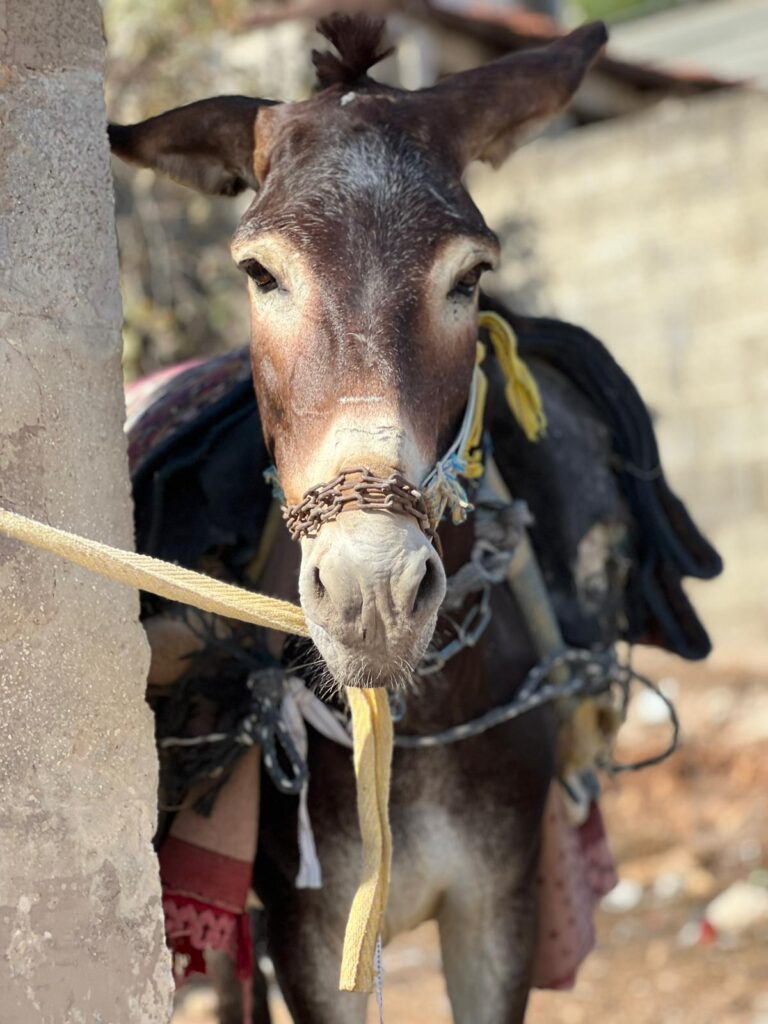 We were able to provide much needed care and treatments.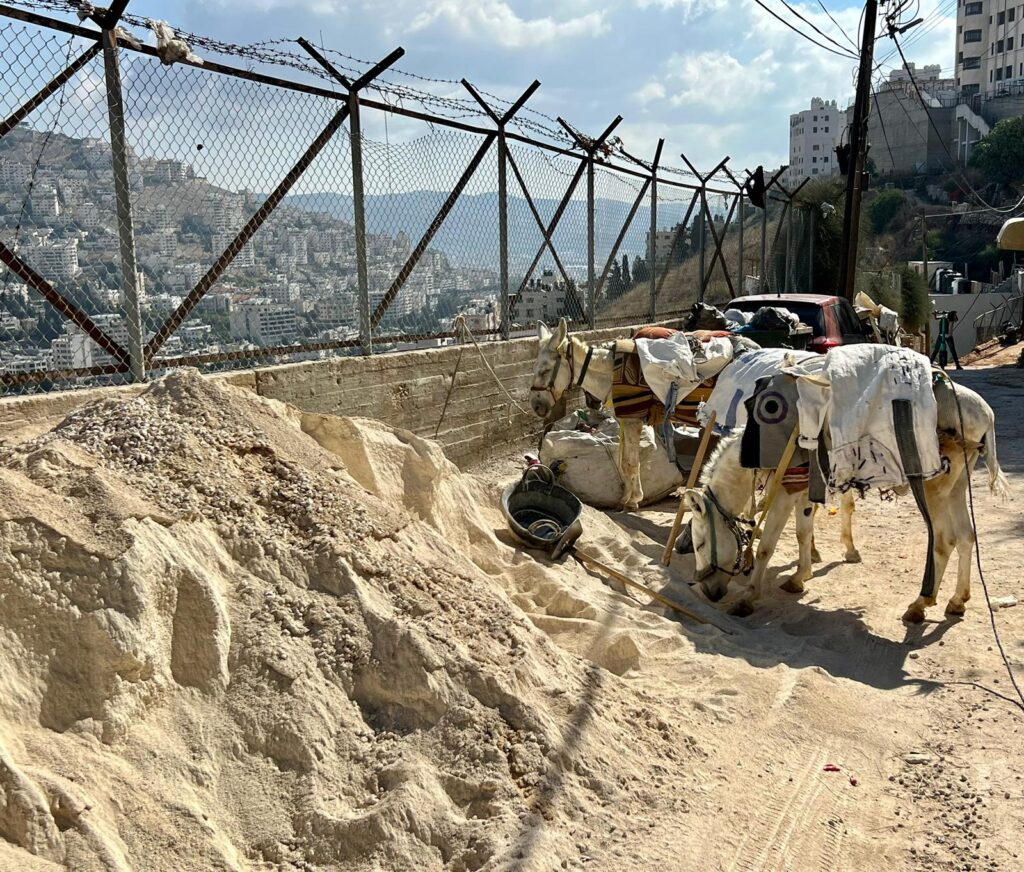 Thanks to you we can be there for donkeys in need – such as working donkeys in the West Bank, our residents at our Sanctuary in Israel and the donkeys in the brick kilns of El Saf. If you'd like to make a donation to help support our veterinary teams, we'd be so grateful.