We urgently need to raise £127,200 by 31st October 2022 to redevelop the Sanctuary
The donkeys at the Sanctuary urgently need your help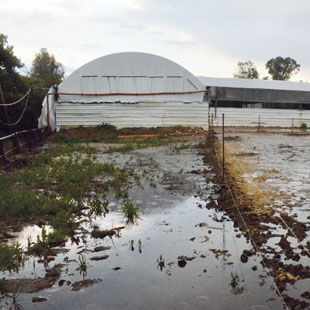 Increasingly wet winters leave the paddock a muddy quagmire in which the donkeys cannot exercise. Your support will help us install proper drainage.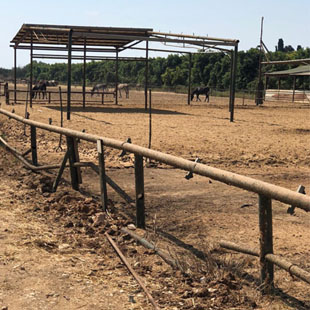 The fences have seriously deteriorated, with some sections in danger of collapse, and rather than spending time endlessly mending, we need a long-term solution.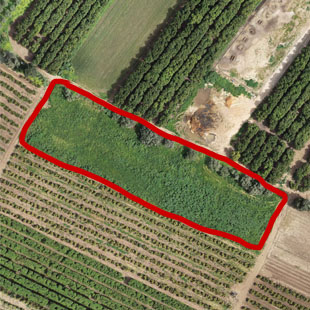 We have been offered some additional land to rent. With your gift, we can seize the opportunity, providing more exercise areas and a new shelter complete with electricity.
Our Sanctuary in Israel is home to a herd of much-loved donkeys. It's here they receive a diet rich in nutrition, as well as regular visits from the vet to keep them in peak health.
For years, we've kept on top of repairs but now things have reached a critical point. The fences have deteriorated. The paddock needs improved drainage. And the electrics need updating.
By making these crucial repairs and improvements, we can provide the best possible care for the donkeys.
If the donkeys are to live safely and comfortably at the Sanctuary, we urgently need to carry out this vital work.
Will you donate a gift today – and help us make vital repairs and improvements at the Sanctuary?
Your gift could not only help us carry out these necessary repairs, but also help our Sanctuary be sustainable, long into the future.
We will also create a new paddock – a home to some of the younger donkeys in the herd – a space where they can grow up and form all-important bonds.
We we also need to create a safe isolation area, so that new arrivals can be properly assessed for disease and treated before they mix with the herd.
A great deal of work needs to be completed, some of it urgently. Please help us improve our Sanctuary to give the donkeys a home fit for years to come.