Dr Rakan received an emergency call out earlier in December, to see this poor donkey suffering from muscle stiffness. The donkey had a 'wooden body', tired gait, with no ear motion. It wasn't able to eat or chew and his third eyelid was stuck at the middle of the eye: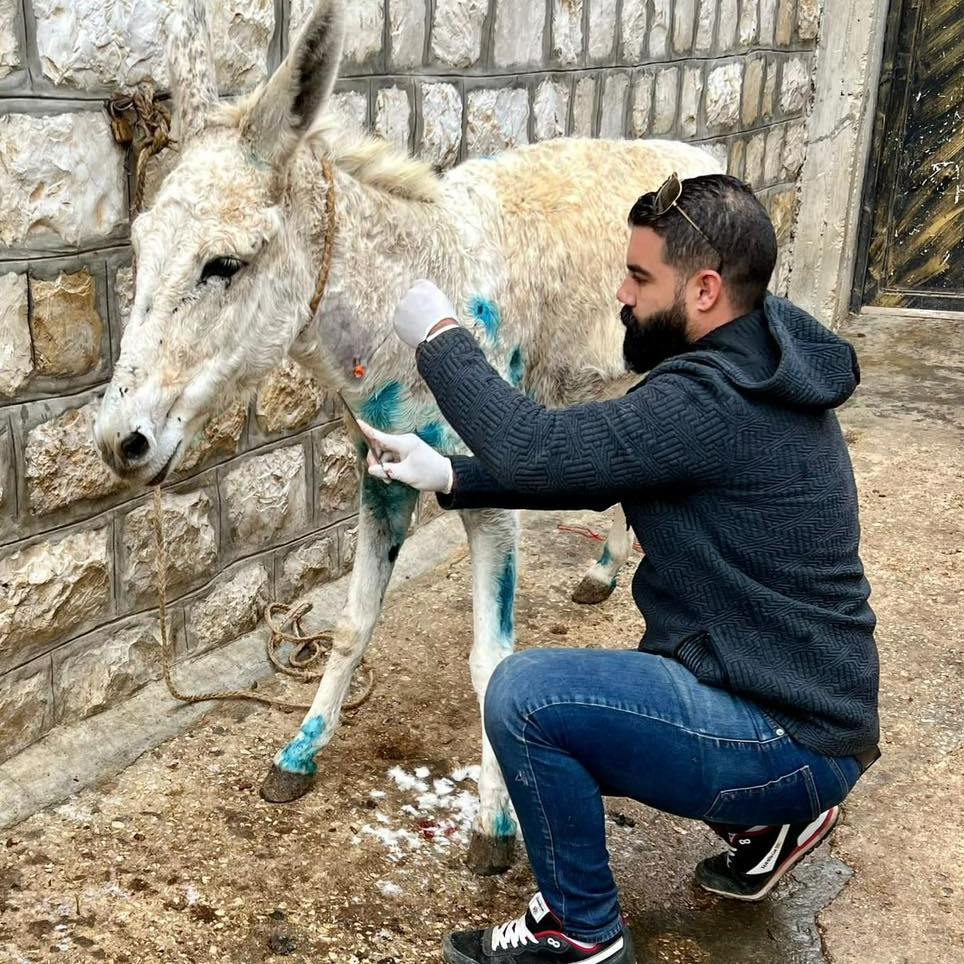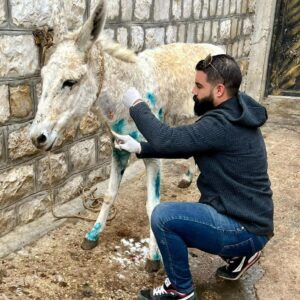 Dr Rakan soon diagnosed tetanus and provided medications and treatment, including a drip: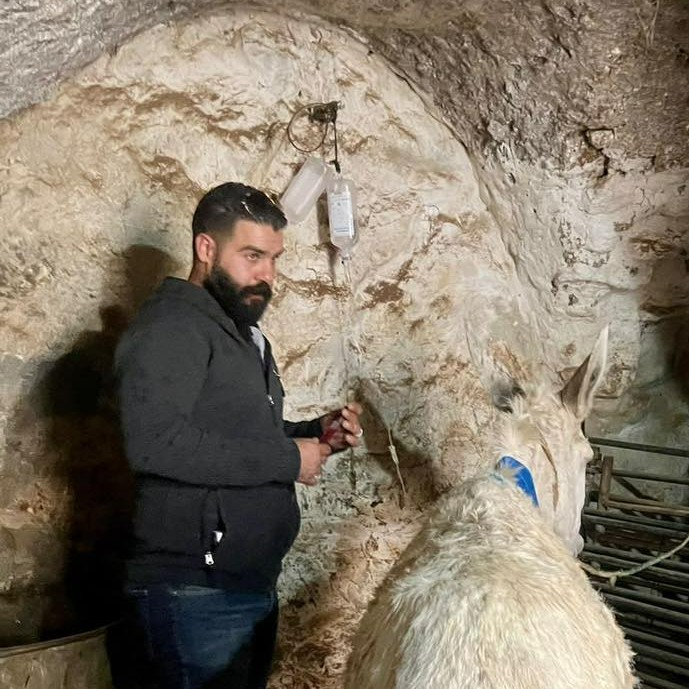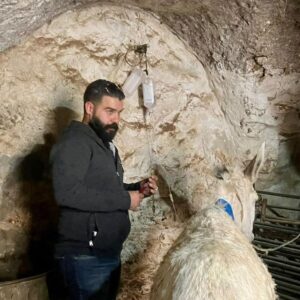 The good news is a follow up visit before Christmas showed the donkey to be in really good health – he has now completely recovered. Thank you for supporting our mobile clinics to deliver this emergency care to donkeys in the West Bank: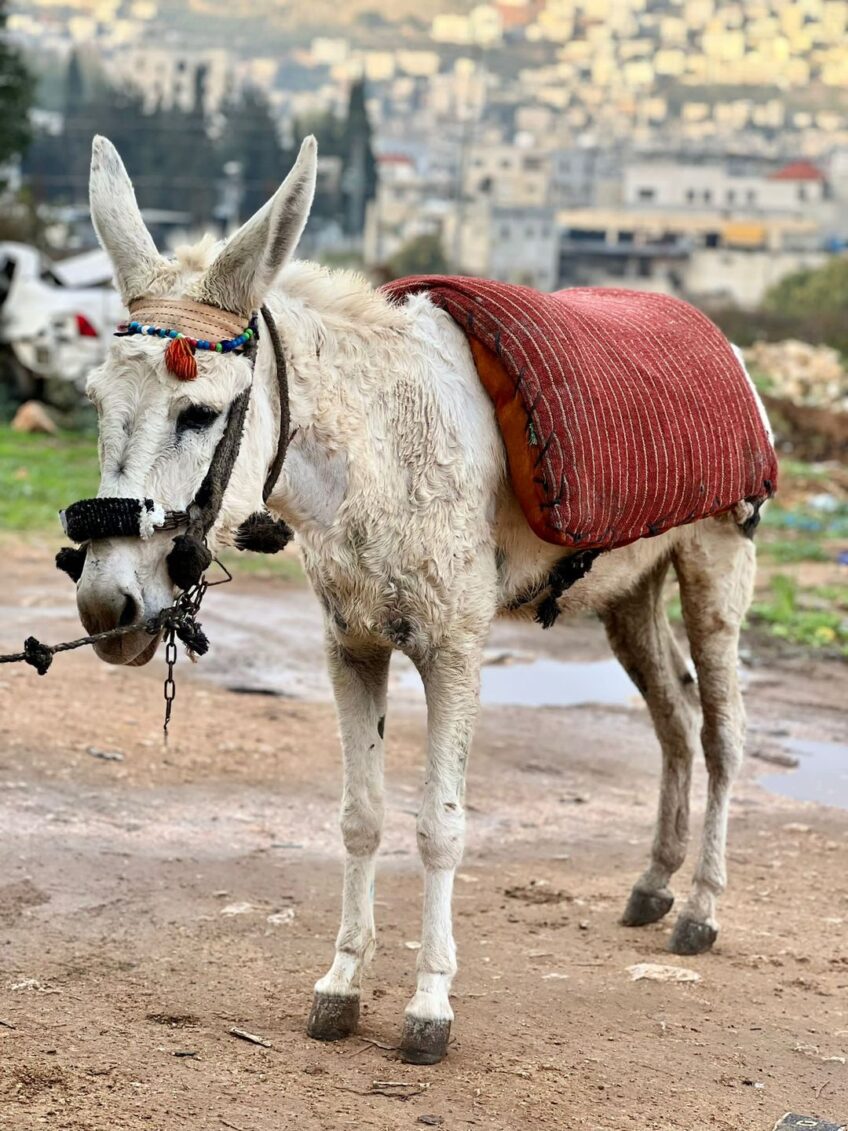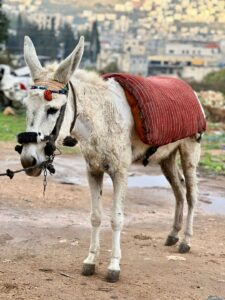 And a big thank you to everyone who donated to our Christmas carrot fund! You can see the rescue donkeys at the Sanctuary enjoying their tasty treats:
If you'd like to donate to help support our work in the West Bank and at the Sanctuary, please click here. Thank you!