Donkeys are excellent shepherds, bonding closely with their herd. Here we can see a very well cared for donkey – although Dr Rakan did talk to the owner about the chain harness.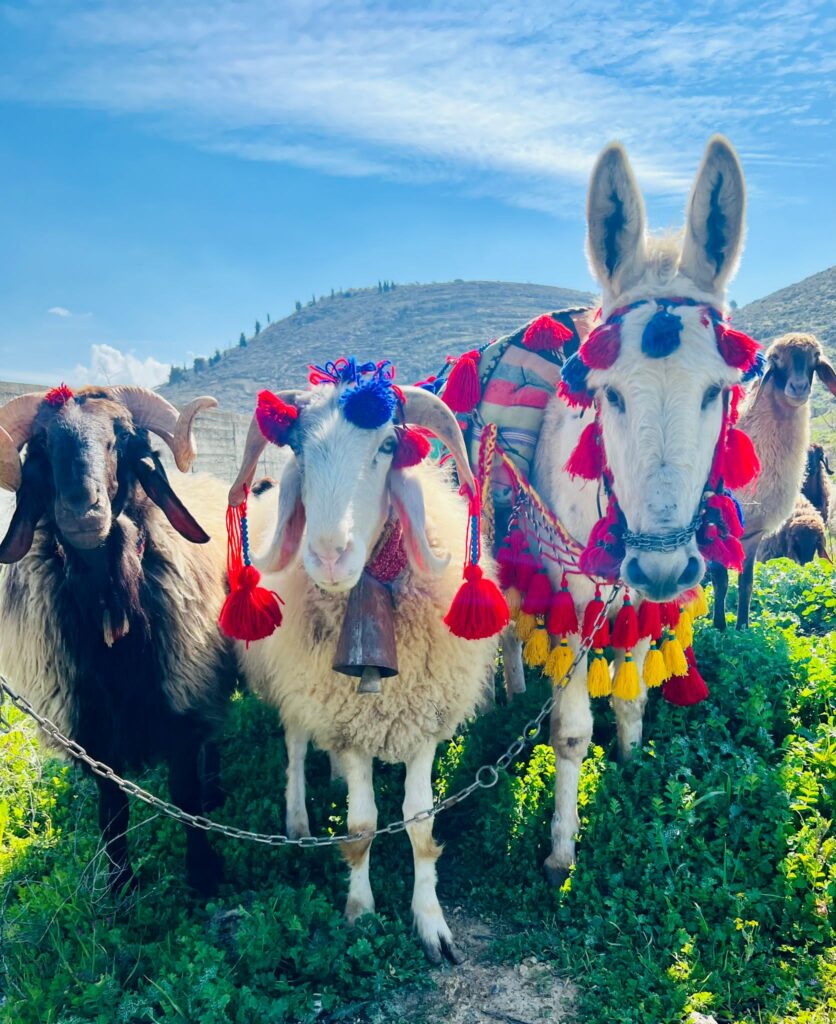 Dr Rakan and Nour also helped to provide veterinary care and hoof trimming to a group of builder donkeys. The chain guards Dr Rakan fits are made by our lovely supporters in the UK, along with others made locally by older ladies from a refugee camp in Nablus.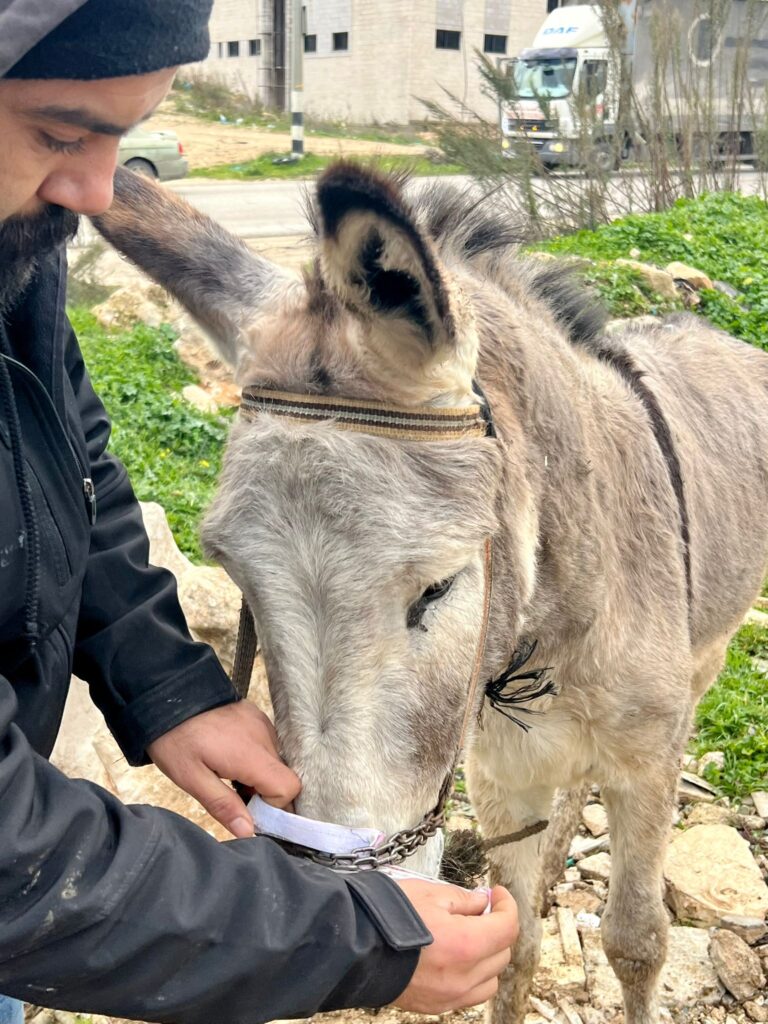 And last but not least, Dusty has sent over two video updates.
If you'd like to donate to help support our work in the West Bank and at the Sanctuary, please click here. Thank you!