Dr Rakan was recently contacted by one of the lecturers at the An-Najah University, where he studied veterinary medicine. He asked Dr Rakan if some of the fifth year students would be able to 'shadow' him in the field to learn more about equine veterinary care.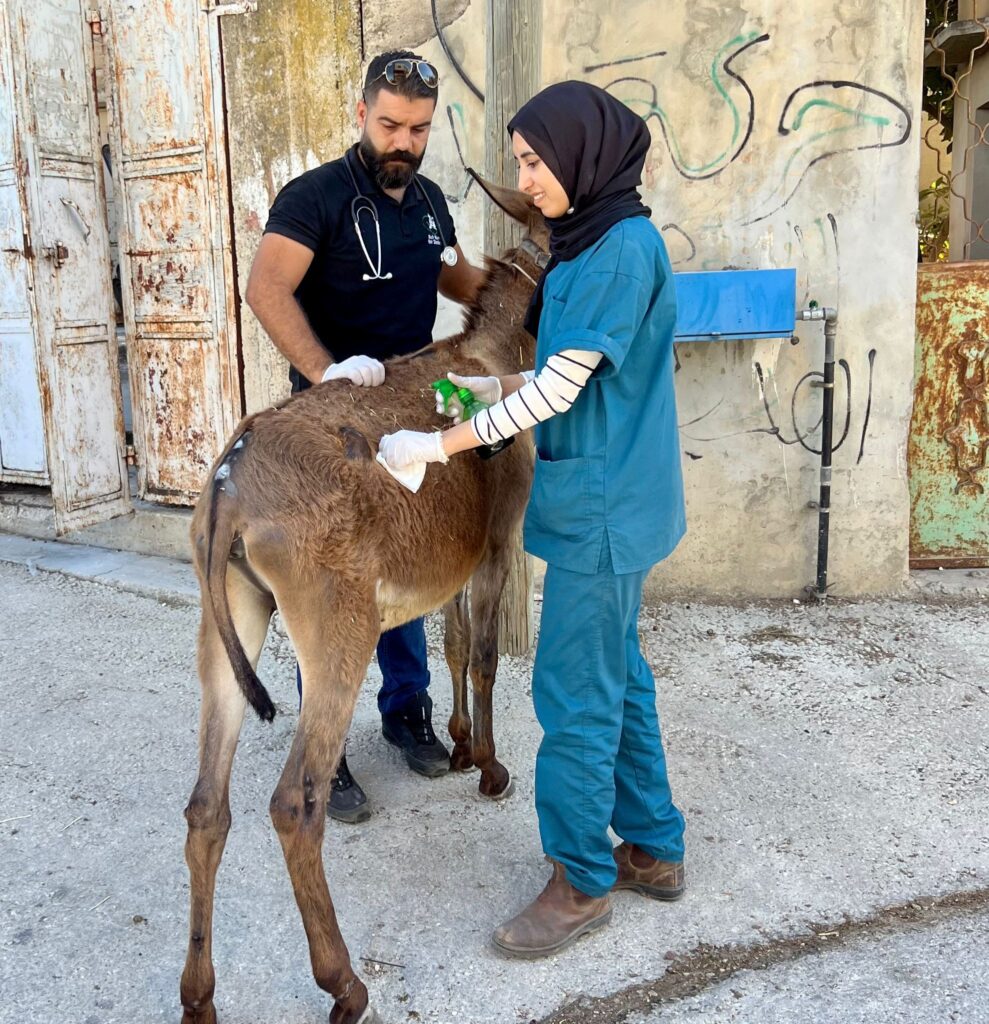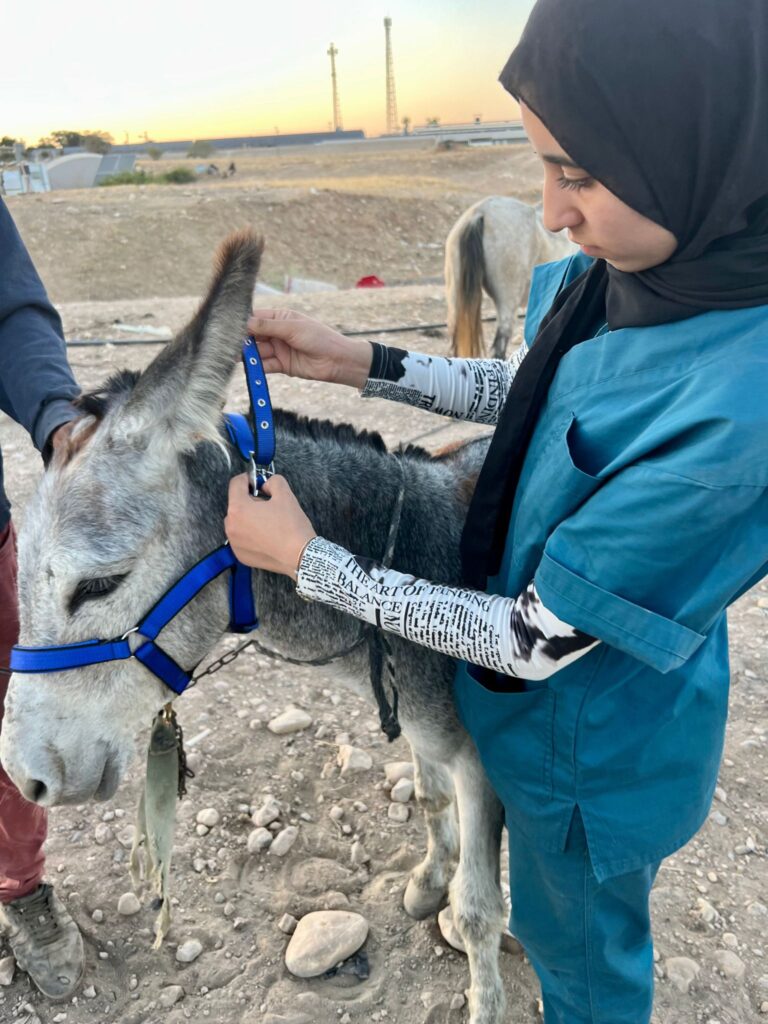 Dr Rakan is very keen to help educate the future generations of vets, to equip them with the knowledge of how to best treat animals living in remote areas with little veterinary care readily available.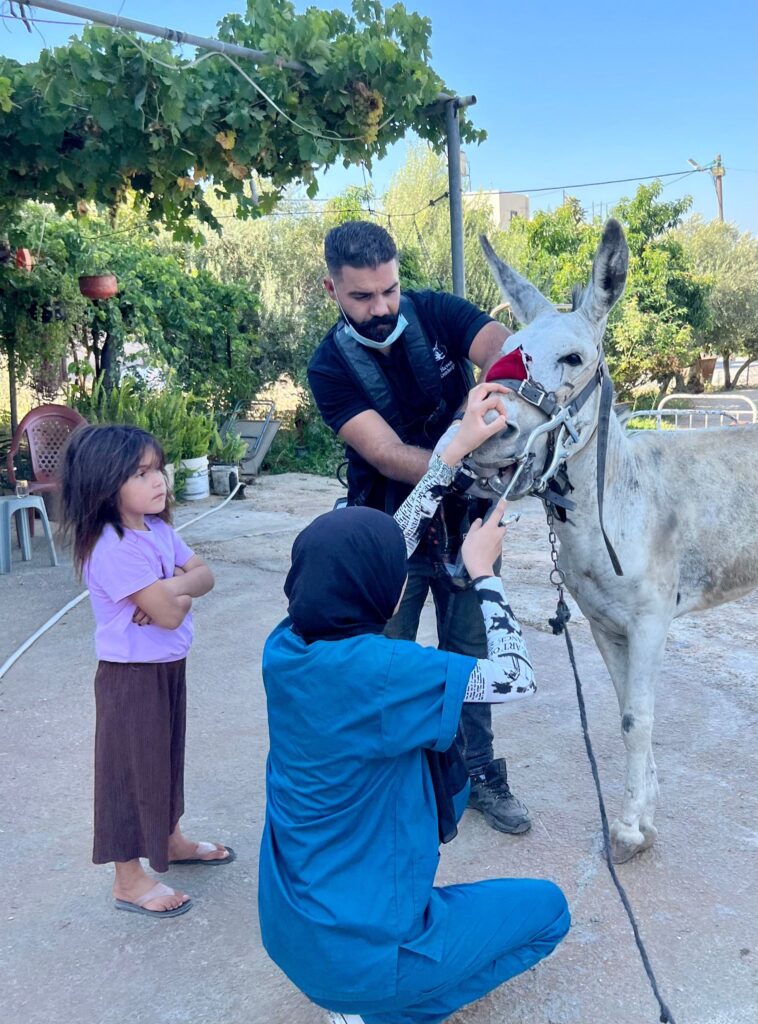 The students will have a chance to shadow Dr Rakan and gain lots of practical experience – such as rasping a donkey's teeth (above). Education is a key part of our work in the West Bank – so we were pleased to see a young girl take interest in their work too.
Dr Rakan gave her one of our donkey booklets afterwards, much to her delight!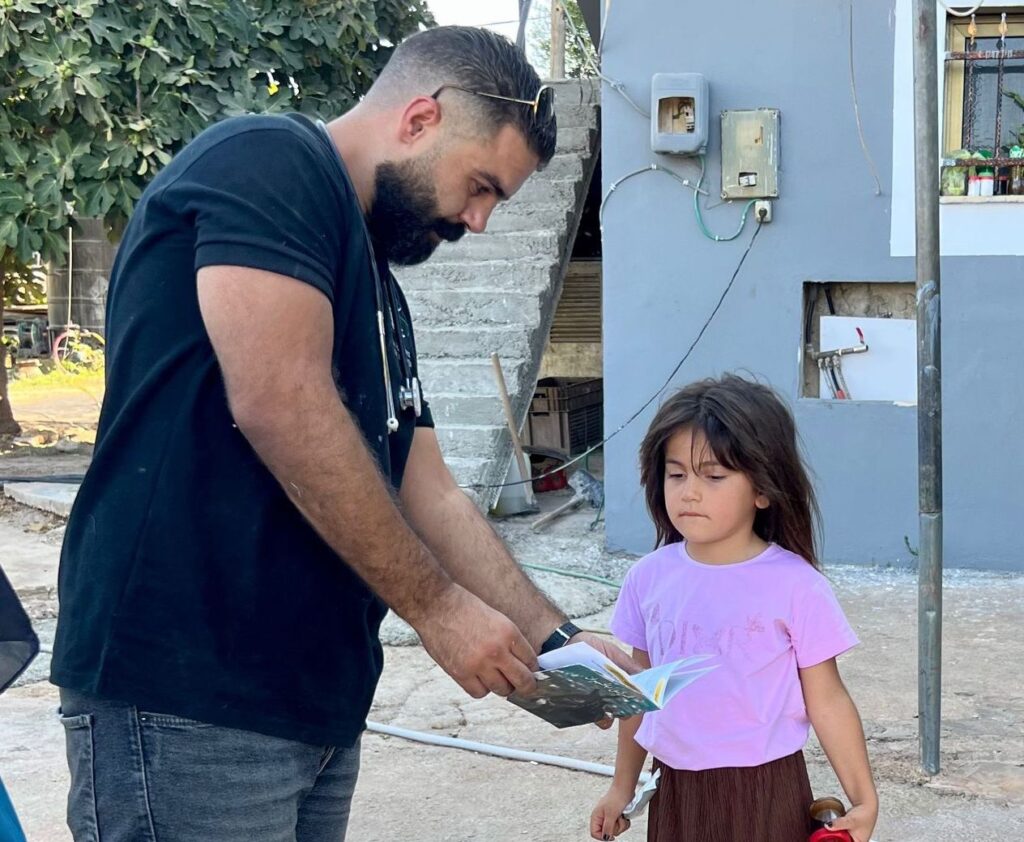 Our rescue donkeys at the Sanctuary have had a good week – lots of lovely treats! Here we can see Moussa and Ali giving out some cooling cucumbers – it's been very hot and dry in Gan Yoshiya, so we're sure the donkeys are very grateful.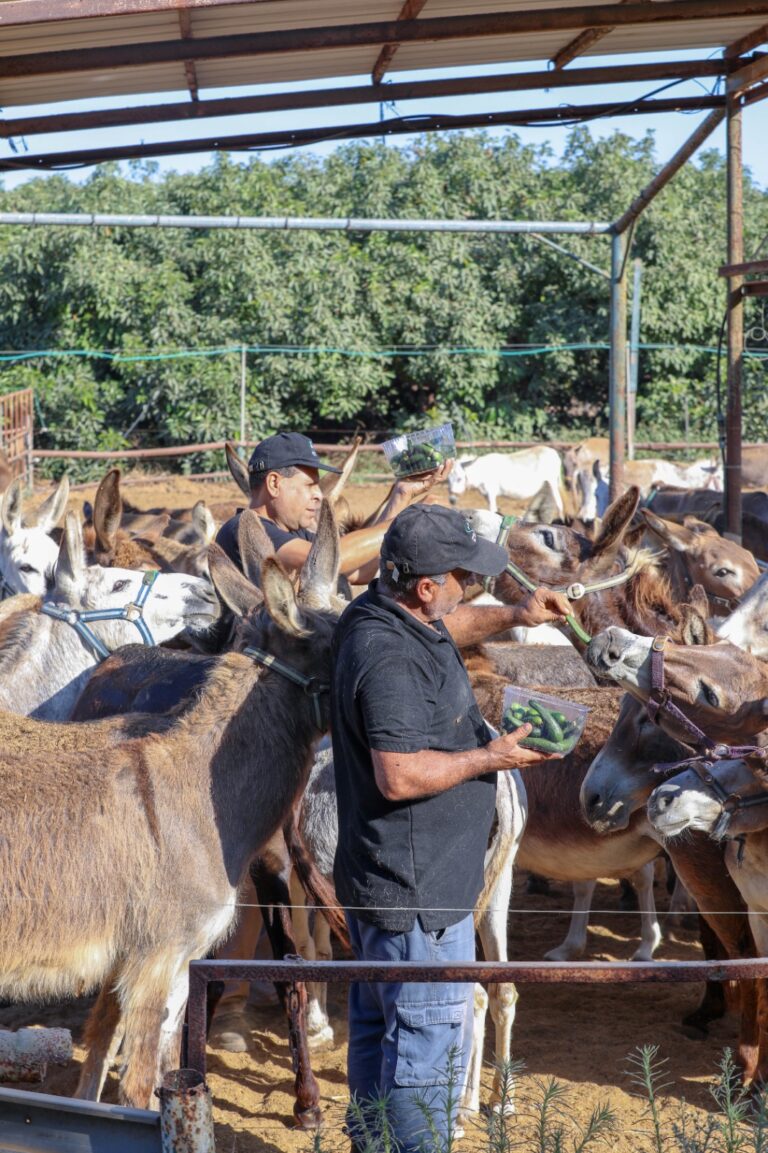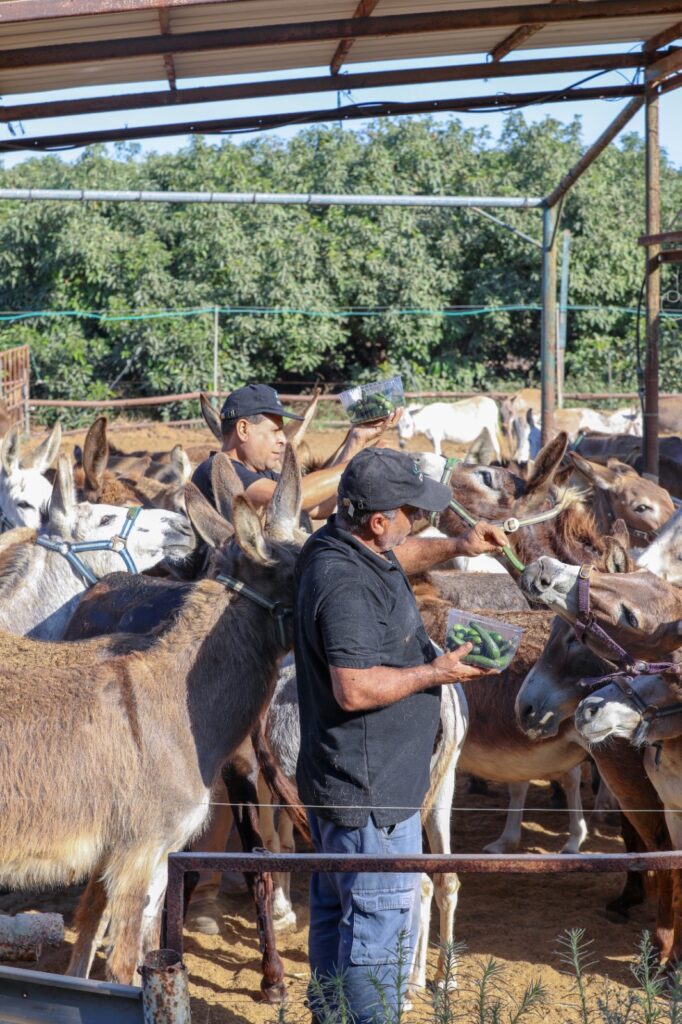 Moussa nearly disappeared in a sea of donkeys when giving out some tasty branches!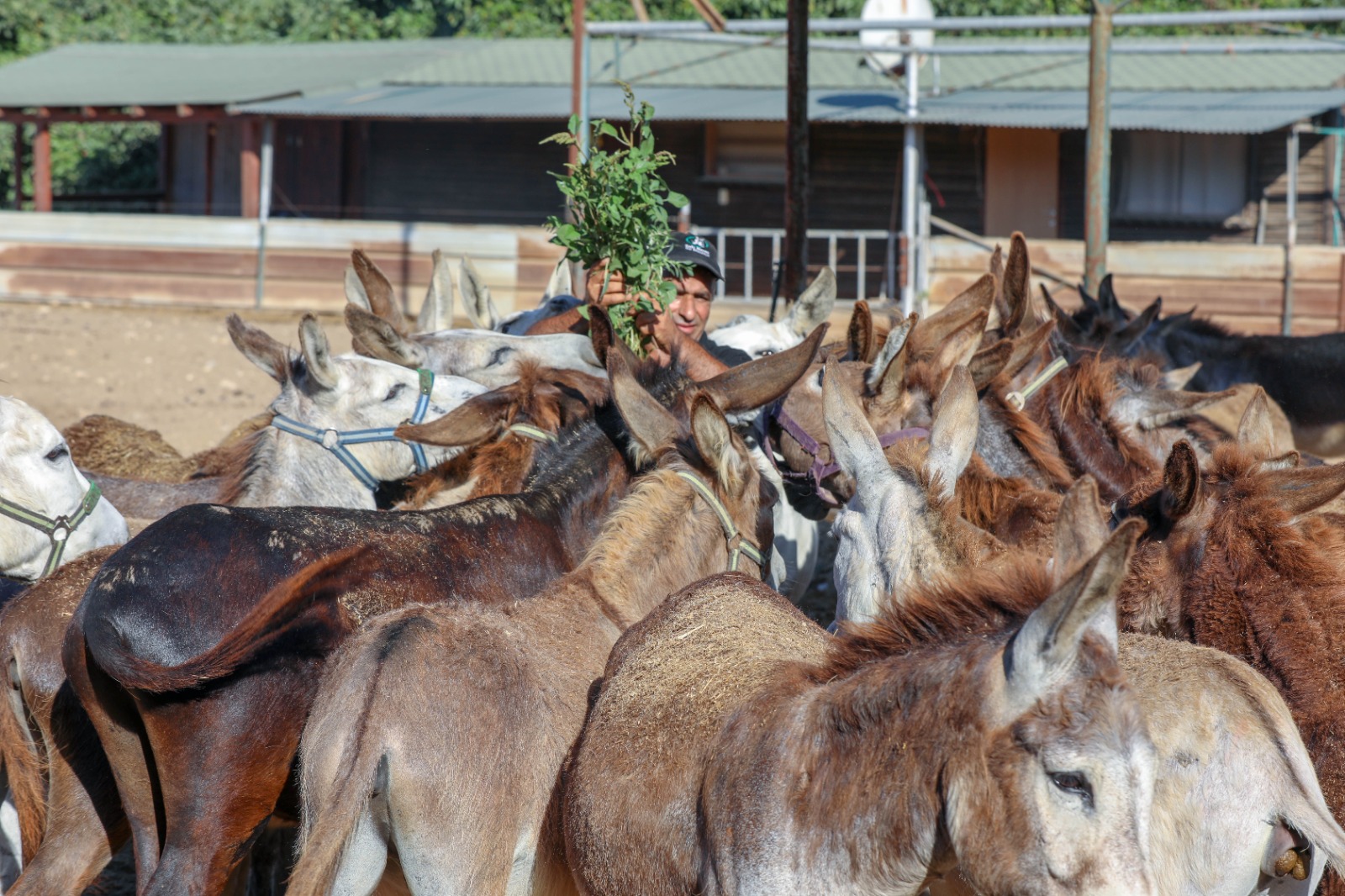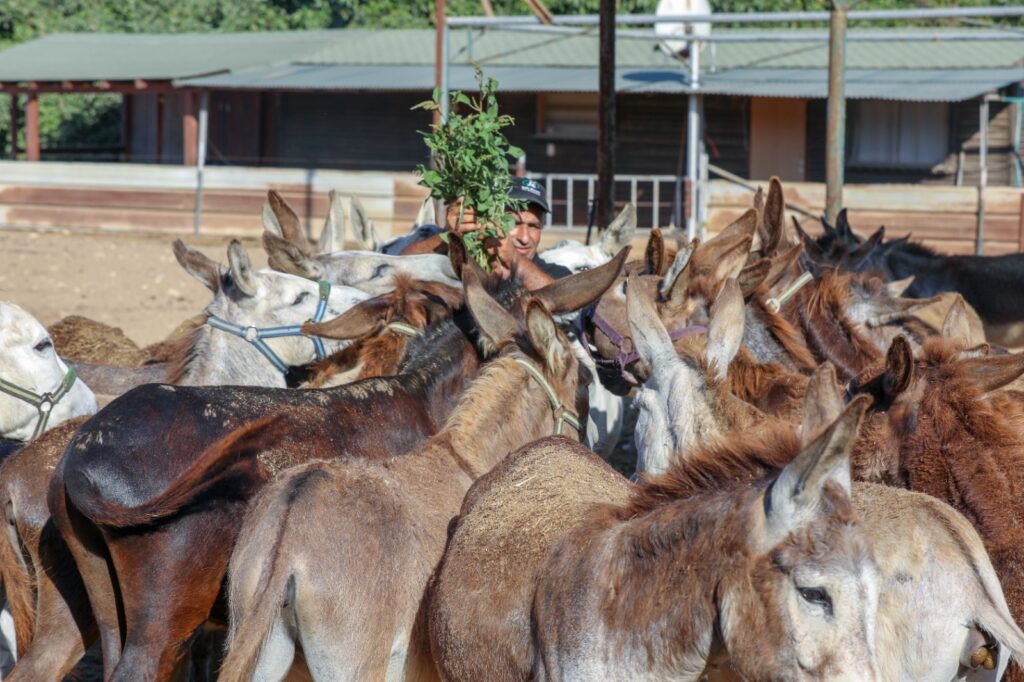 Nader continues to thrive – and grow! Here he is with his mum, Hope.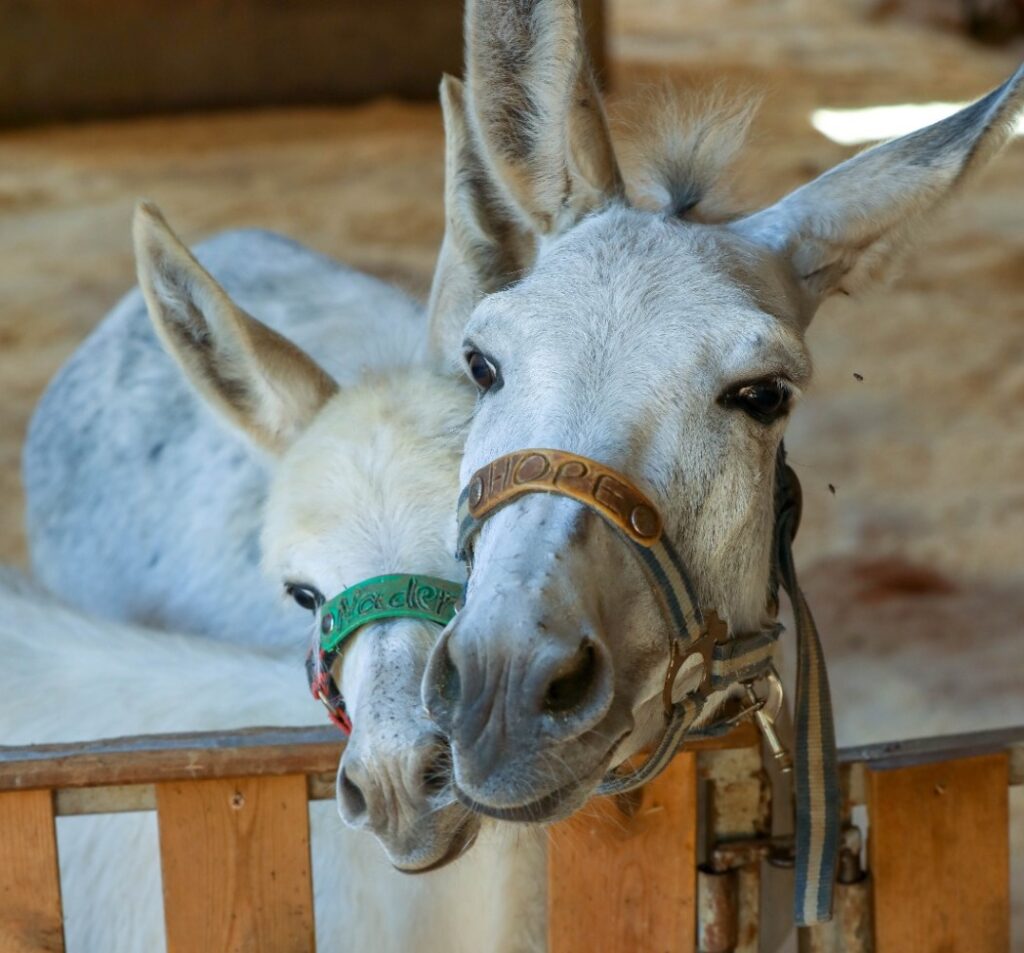 Once again we would like to say a big thank you to you, our supporters. It's only with your help we are able to commit to working in the West Bank and our new project in El Saf, Egypt helping so many donkeys in dire need of veterinary care. We thank you from the bottom of our hearts.