Dr Rakan first saw this donkey back in June. The donkey (now named Jan after our new patron, Jan Leeming) was wounded by a sharp piece of metal whilst pulling a cart.
Unfortunately despite being provided with medicines by Dr Rakan, the owner has struggled to care for Jan, whose wounds became infected.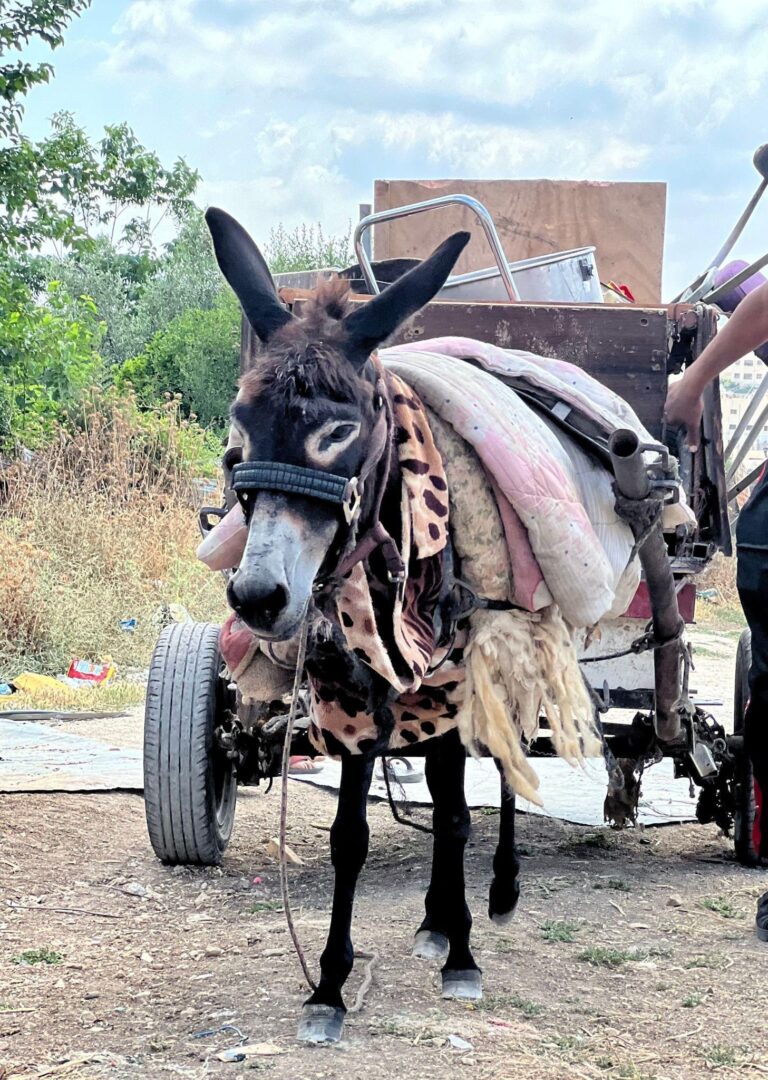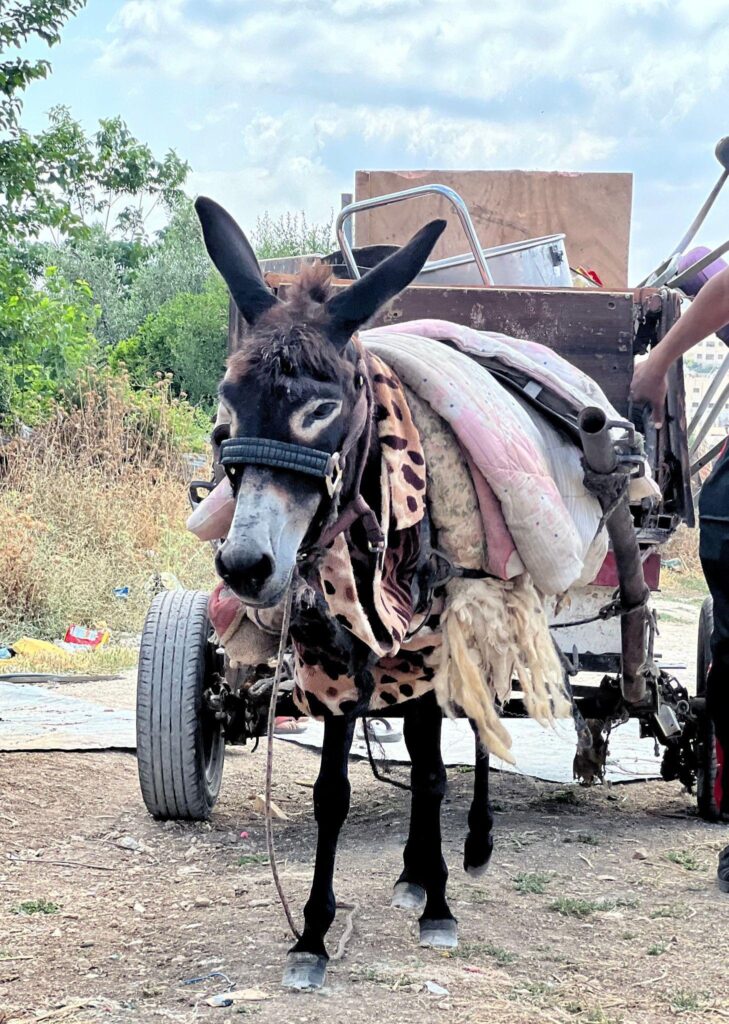 During the last few weeks her wound had become worse – with an abscess forming on her back. Poor Jan has been in terrible pain and was suffering. Her owner brought her back to the Nablus Rescue Centre and thankfully agreed to surrender her to Dr Rakan's care.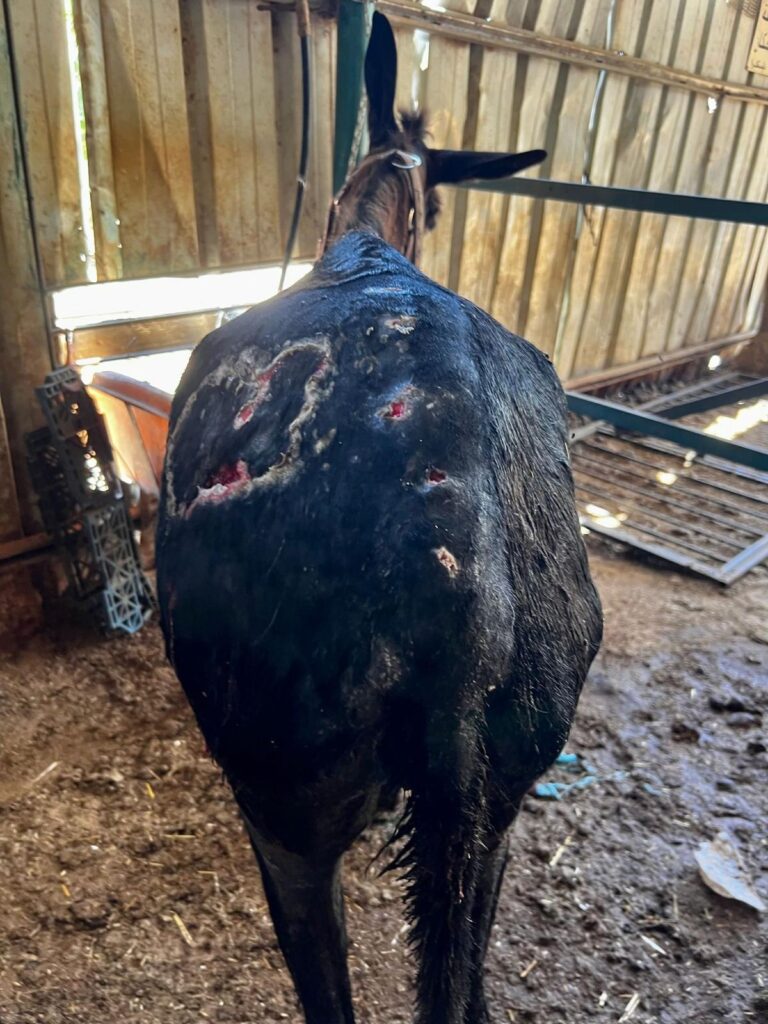 Dr Rakan firstly gave Jan strong painkillers and antibiotics, before he operated to drain her abscess. She's been receiving daily care and getting better every day.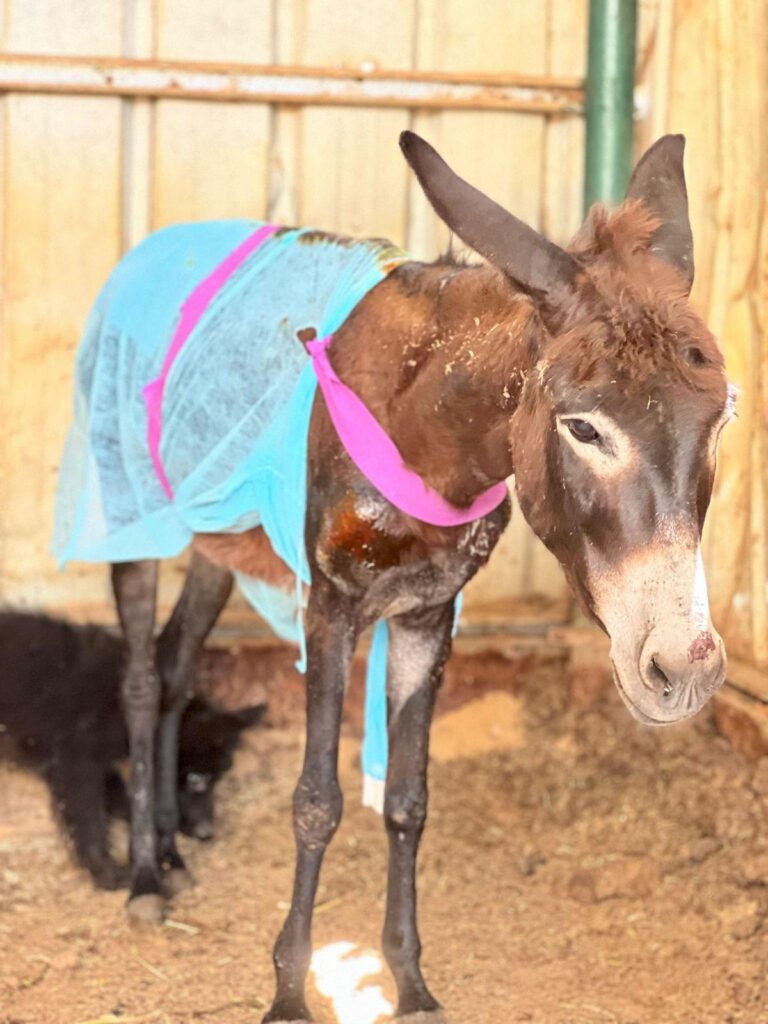 And the good news is, Jan won't have to pull the heavy cart of metal any more and can live in comfort at our Rescue Centre. Safe Haven is now her forever home.
Over at the Sanctuary, Moussa was definitely the most popular person with the donkeys this week – when he arrived with some watermelon, the donkeys soon crowded in to grab some!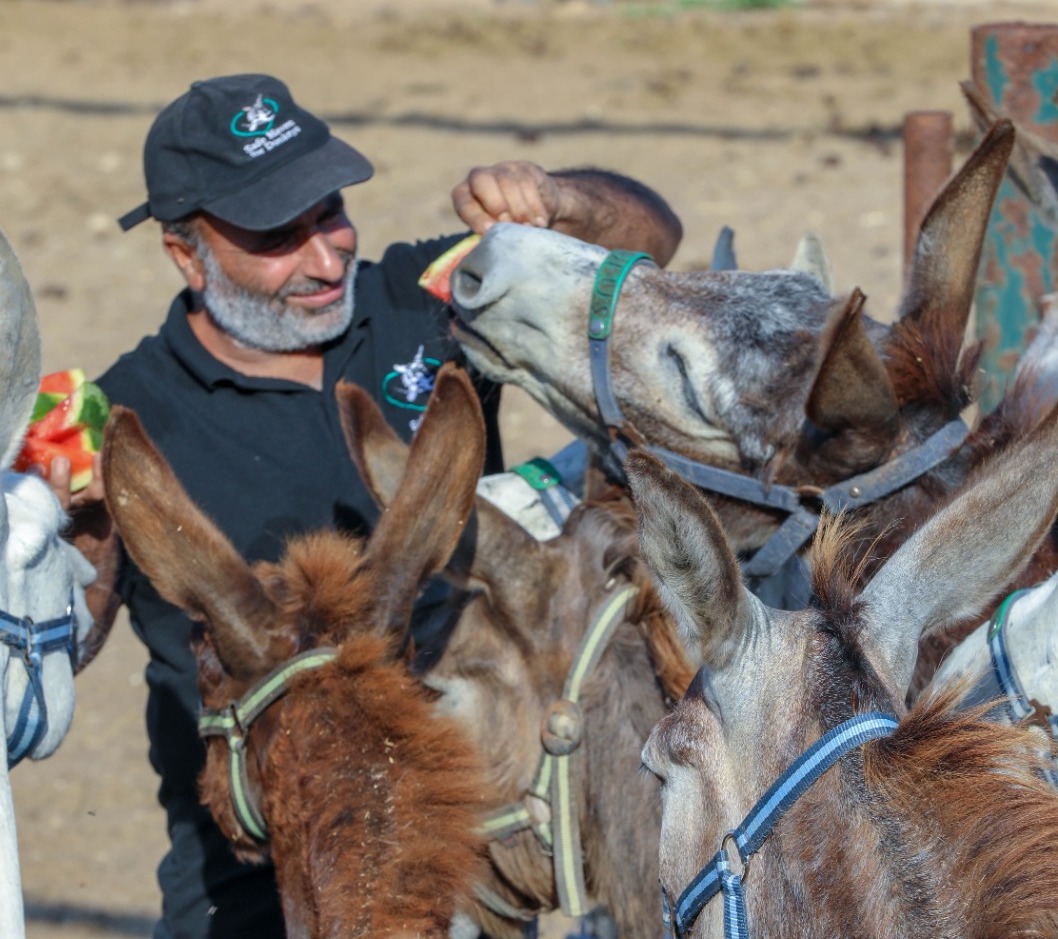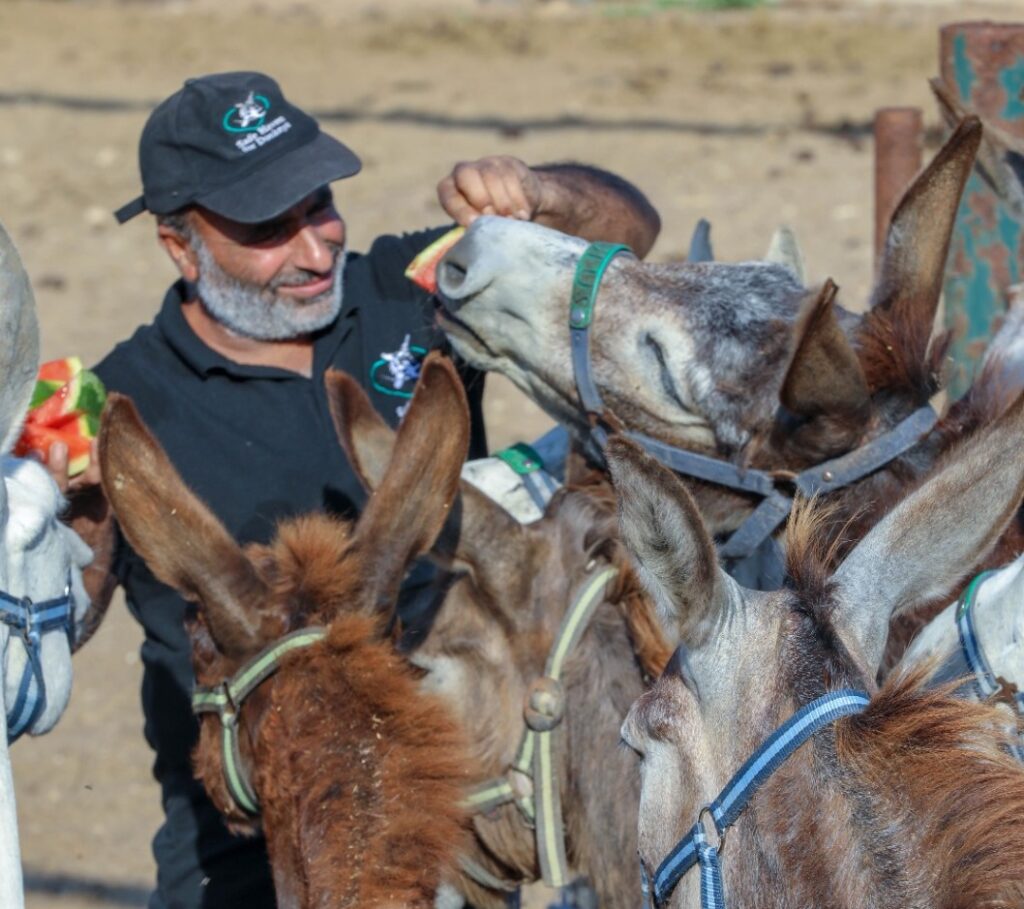 Dr Eliran was also pleased to report that none of the donkeys at the Sanctuary needed any veterinary care this week – they're all very happy and well.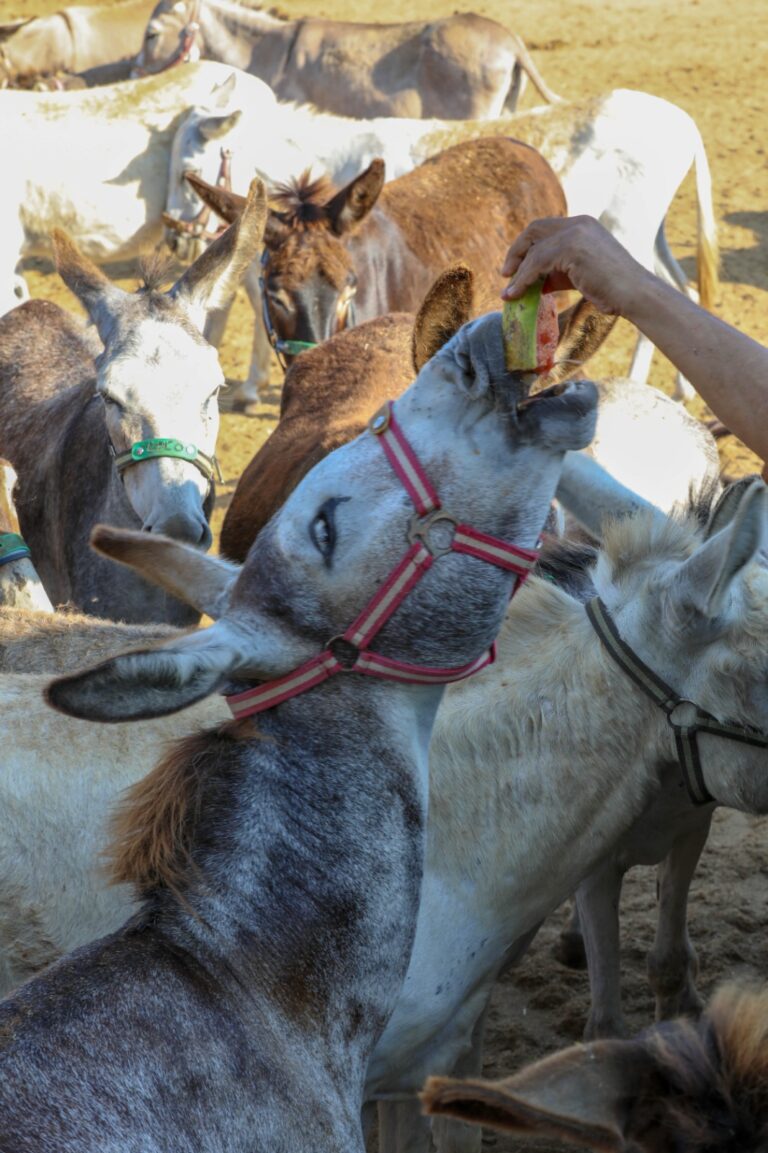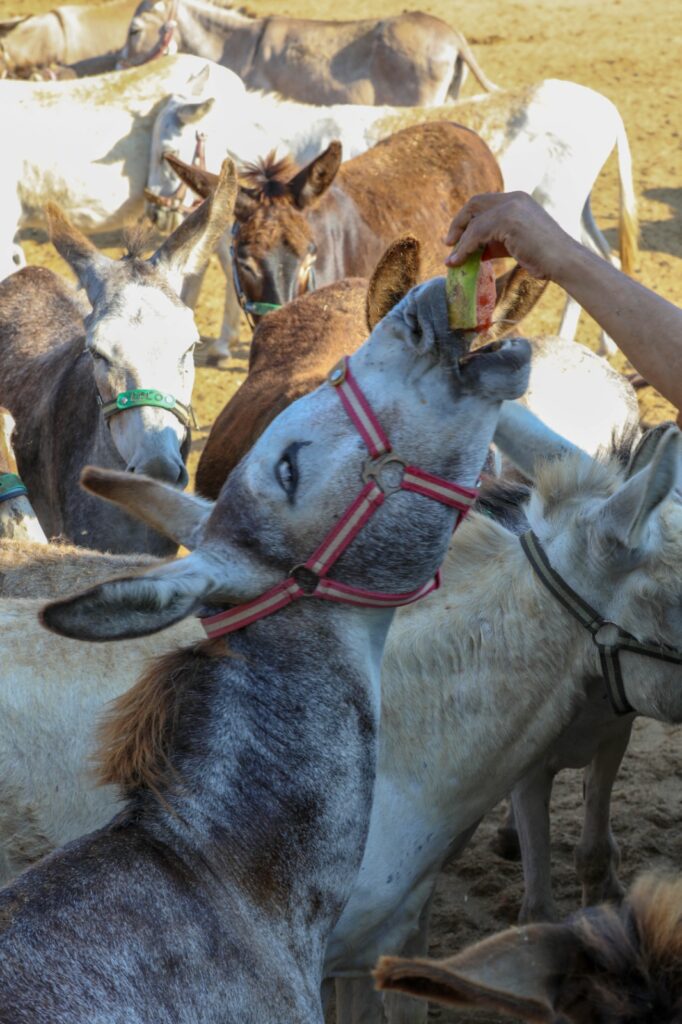 Thank you once again for all your support – without you we wouldn't be able to care for the rescue donkeys in Israel and Nablus, or provide vital veterinary care to working donkeys in the West Bank and Israel. Thank you.