News from the Sanctuary
Over at the Sanctuary the weather is still very warm which unfortunately encourages flies. This can be a nuisance to our rescue donkey residents as the flies can bite the donkeys – particularly their legs – causing troublesome itching.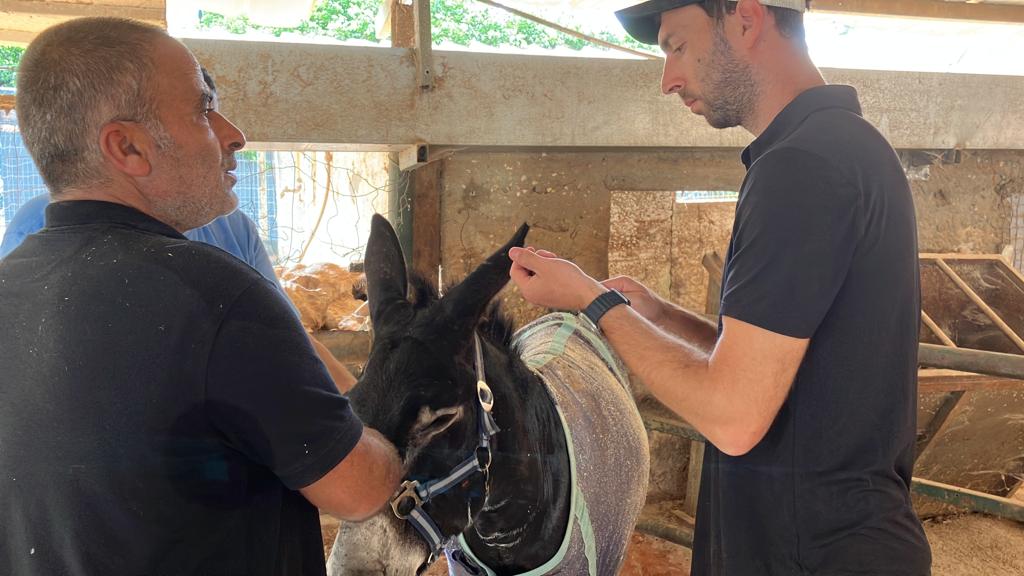 Only some of the donkeys have sensitive skin and they often have skin issues that need treatment by Dr Eliran. So this week 11 of our donkeys received an injection to help the skin repair and heal from this scratching.

The donkeys who received the jab were: Amelia, Alfie, Murphy, Marmite, Salma, Marley, Star, Sooty, Anise, Diego and Charlie!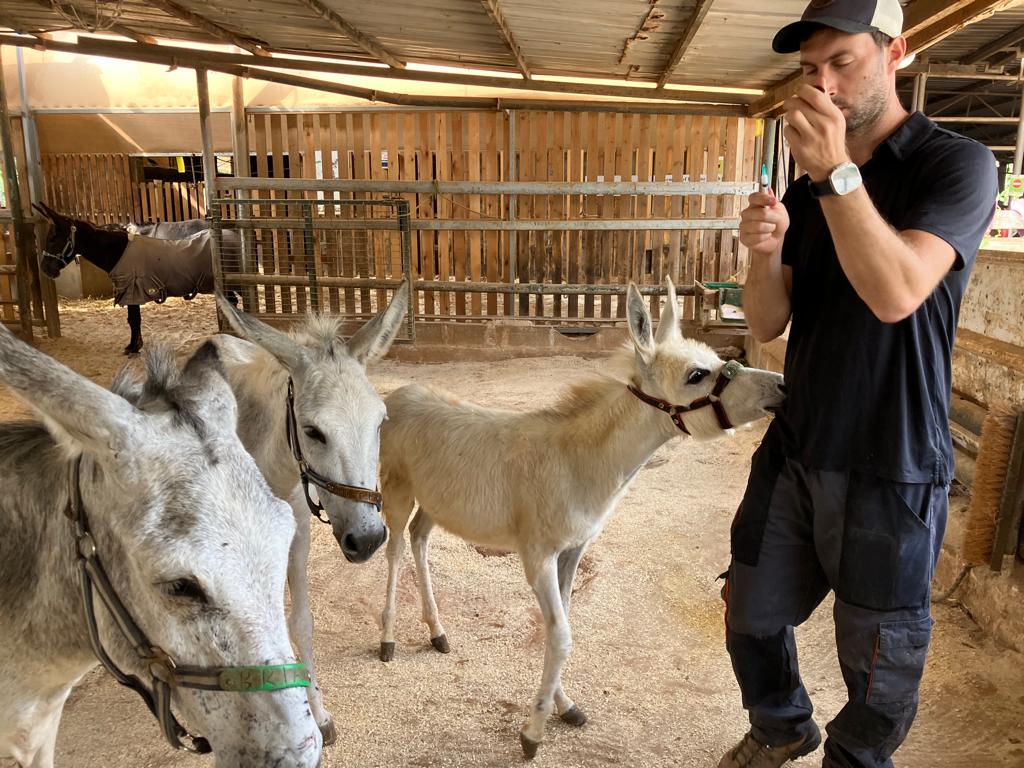 Dr Eliran had some very inquisitive donkeys trying to help him – including Nader! He's growing so quickly. Hope and Nader have been socialising with Brian – one of our older residents at the Sanctuary. We hope that Brian will be a good role model for Nader!
The injection and cream will help the donkeys' skin recover, calm the itching, and prevent flies from making the wounds worse. We're sure the donkeys are feeling a lot happier after their treatment – thank you Dr Eliran!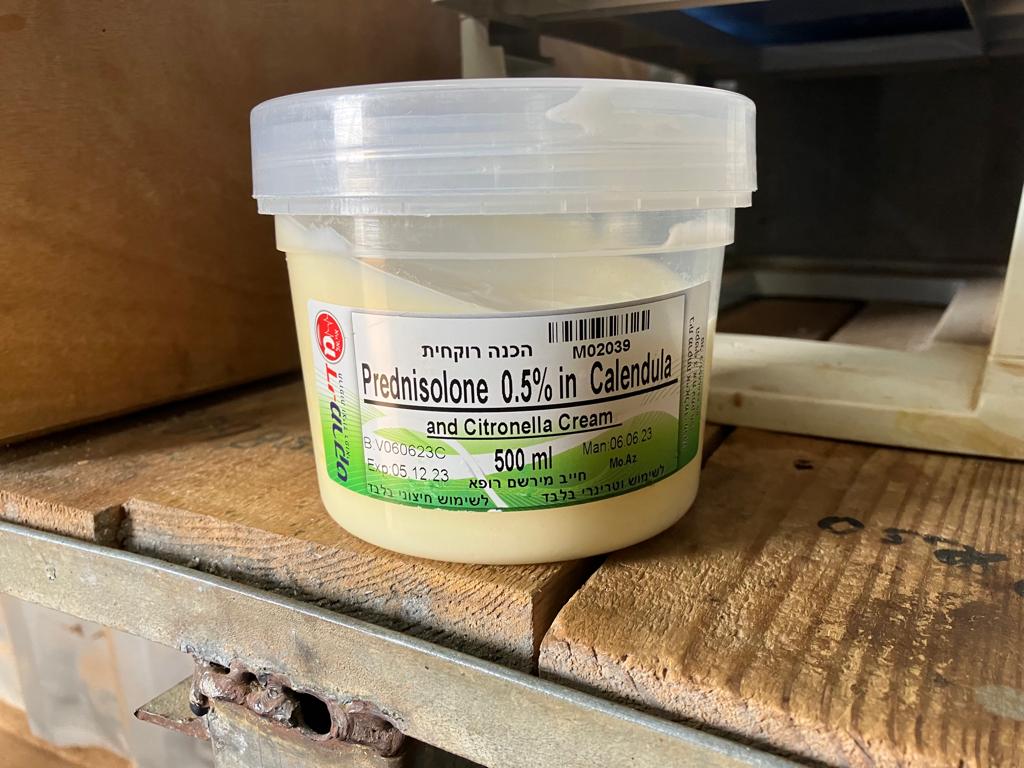 News from the West Bank
This week we're bringing you the rest of our interview with Dr Rakan. We asked him what were the best and worst bits of his job:
"I get to help so many working animals in need, especially the poor donkeys abandoned here in Palestine. They may have been neglected or thrown out – I see so many wounds and injuries."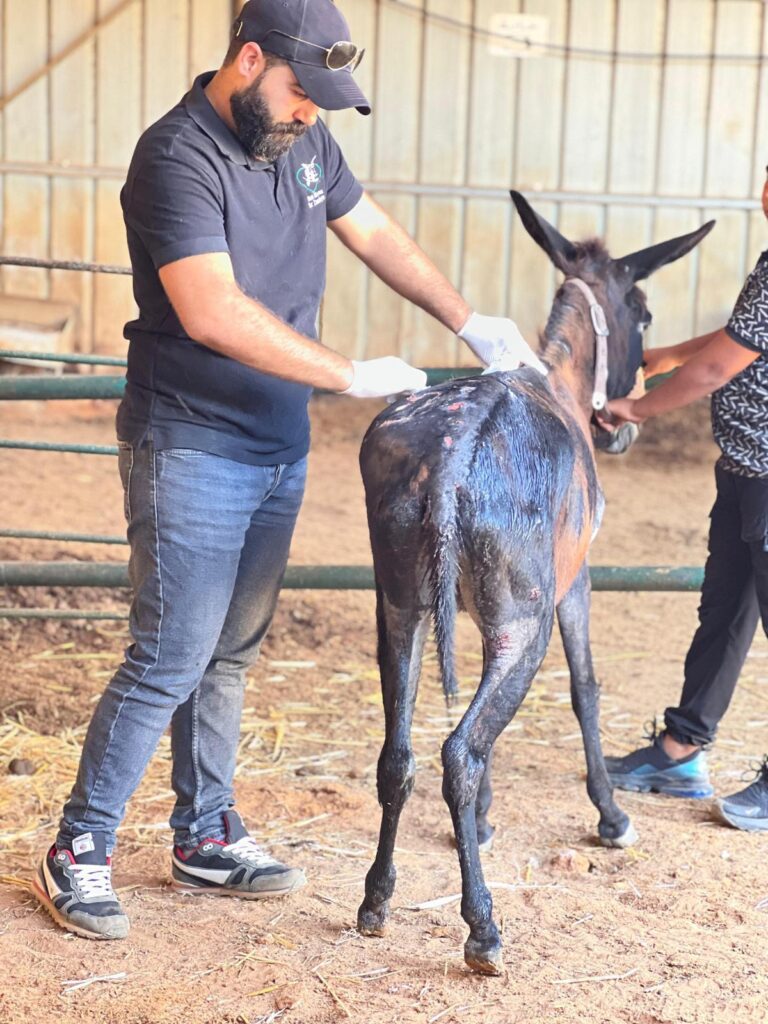 "My goal is to provide veterinary care and 'bring them back to life' – to give them the best life they deserve, where they have the love and the care they need, for all their rest of their lives.
The best feeling is comparing their conditions – looking at the old photos from when they arrive at our clinic, and then the photos I see now, where they are happy, healthy and safe. We save them and give them so much love."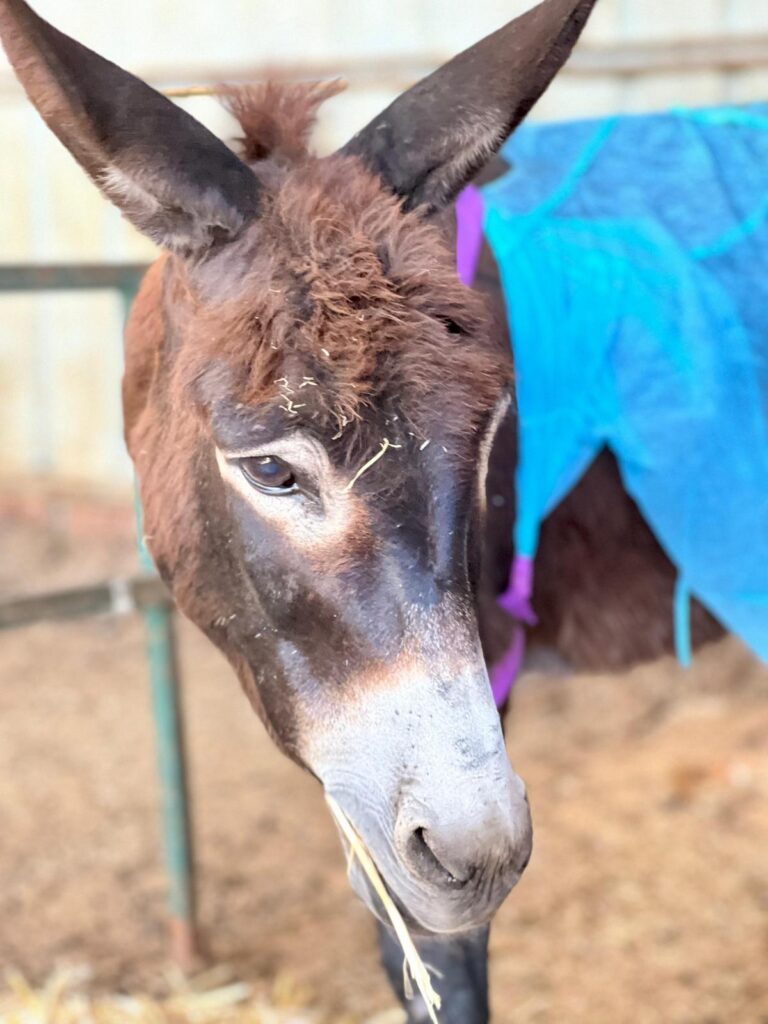 "The worst thing in my job is euthanasia. Especially poor animals who have been raised by their owners since they were small foals. But unfortunately when an animal has a broken leg, for example, there is no hope except taking the humane decision to end their suffering.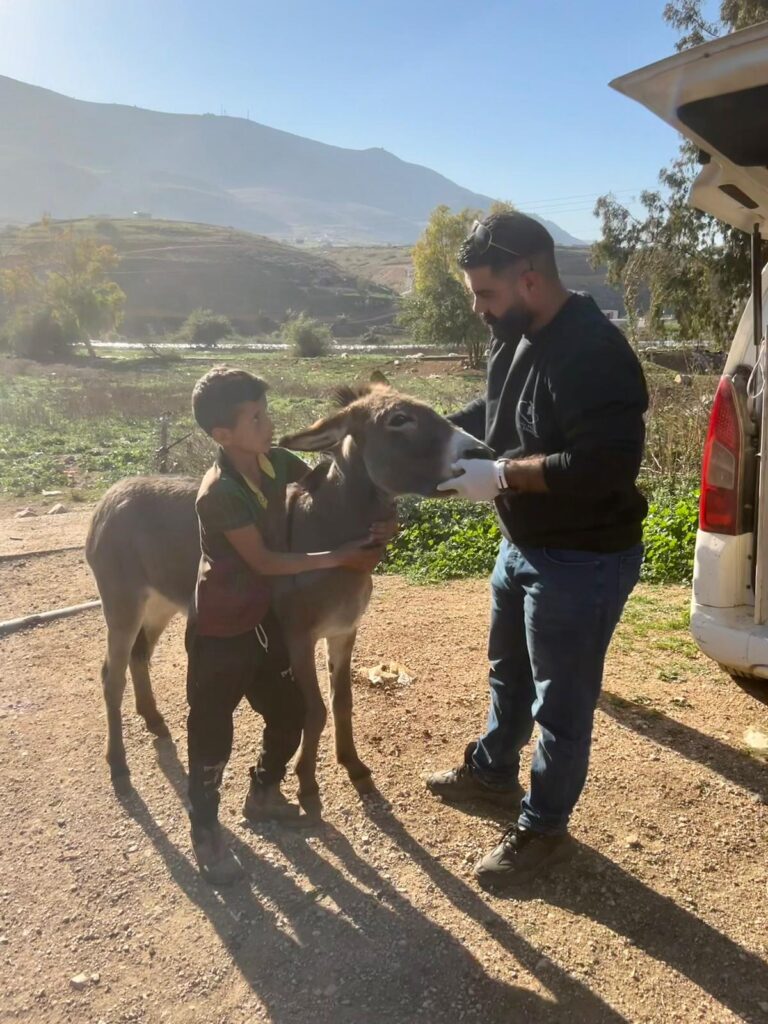 Here Dr Rakan shows a young boy how to care for his healthy donkey.
When I take that decision of euthanasia, I take the risk of scattering the hearts of their family and I can feel and see the broken hearts of that family. I see tears in their eyes and a lot of crying from young children who were attached and were so close to that animal. But, I'm sure that I'm ending the suffering of that animal."

Thank you Dr Rakan from all of us – we know your job is incredibly hard but also know that our supporters value your work and know how much your veterinary care is needed.
Thank you once again for all your support – without you we wouldn't be able to care for the rescue donkeys in Israel and Nablus, or provide vital veterinary care to working donkeys in the West Bank and Israel. Thank you.