News from the West Bank
We're delighted to report that Dr Rakan and his team have been able to resume some mobile veterinary clinics to help donkeys, mules and horses in need, visiting areas around Nablus. Our second team headed up by Dr Omran has also recommenced clinics out in the Jordan Valley area.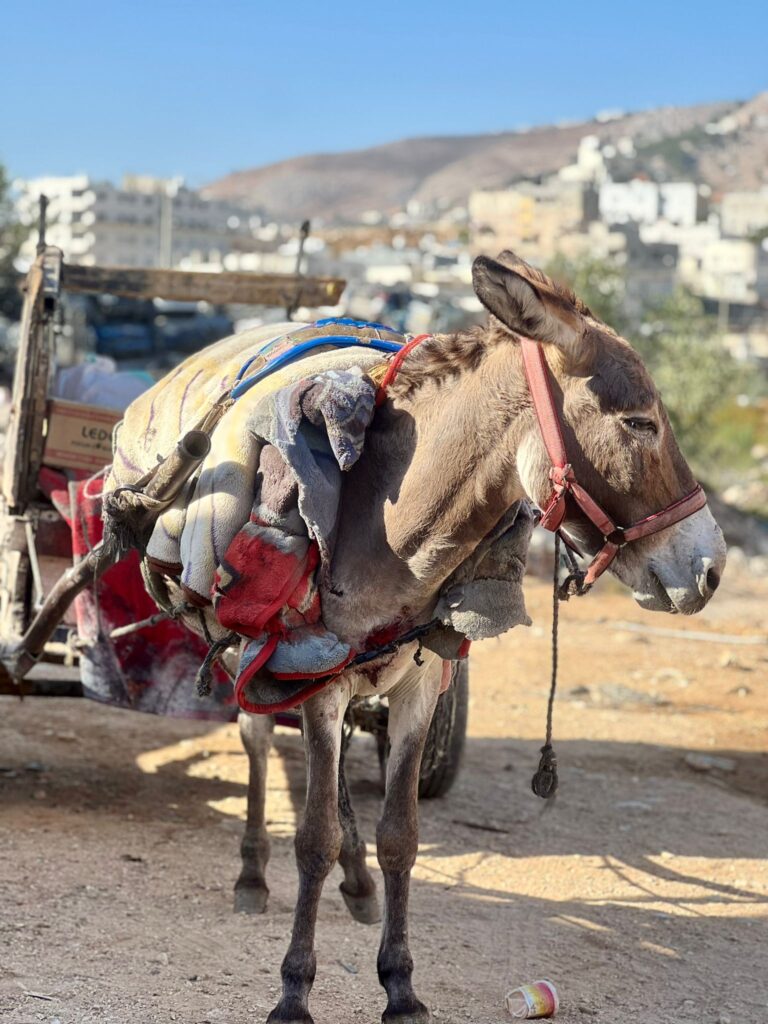 Unfortunately it's not possible for our Hebron team to run at present time but we will continue to update you on any changes to this situation.
Dr Rakan's team were able to travel to a village called Zawata, near Nablus, and just a few days ago they drove 83km to Jenin to help more animals in need.
Our rescue donkey, Rakan, continues to go from strength to strength at our Nablus centre, cared for by Dr Rakan, his namesake. You may remember the poor donkey's story – horrifically he was set alight and abandoned in the city of Jericho. Our vet, Dr Rakan, helped to nurse him back to health, operating to amputate his badly damaged ear.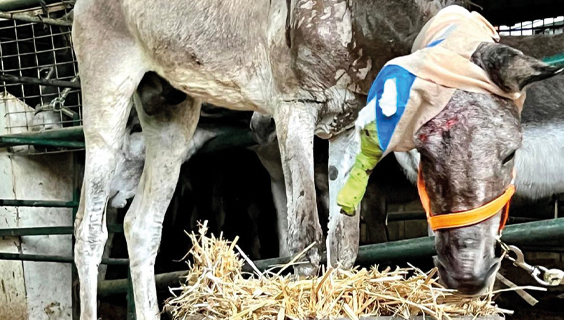 Since his operation Rakan the donkey has continued to flourish with his donkey family – our Rescue Centre in the West Bank is home to 30 animals.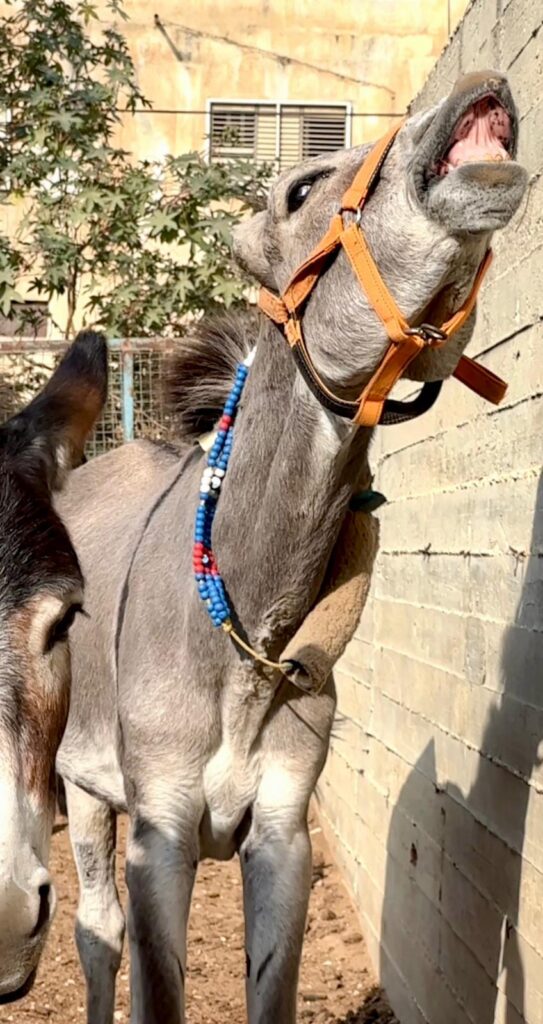 And even better news for Rakan and his donkey friends, we've now located a new site for our Nablus Rescue Centre. The new site is further north in the West Bank, and will not only be a larger home for the rescue donkeys, but also a more rural, safer location.
You can read more about our new Rescue Centre plans by clicking here. Or if you'd like to support the centre with a donation, please click the button below. Thank you!