Dr Rakan has recently provided veterinary care to this donkey at the animal market. The owner uses the donkey to collect metal cans and steel from the street to sell, so he can feed his family.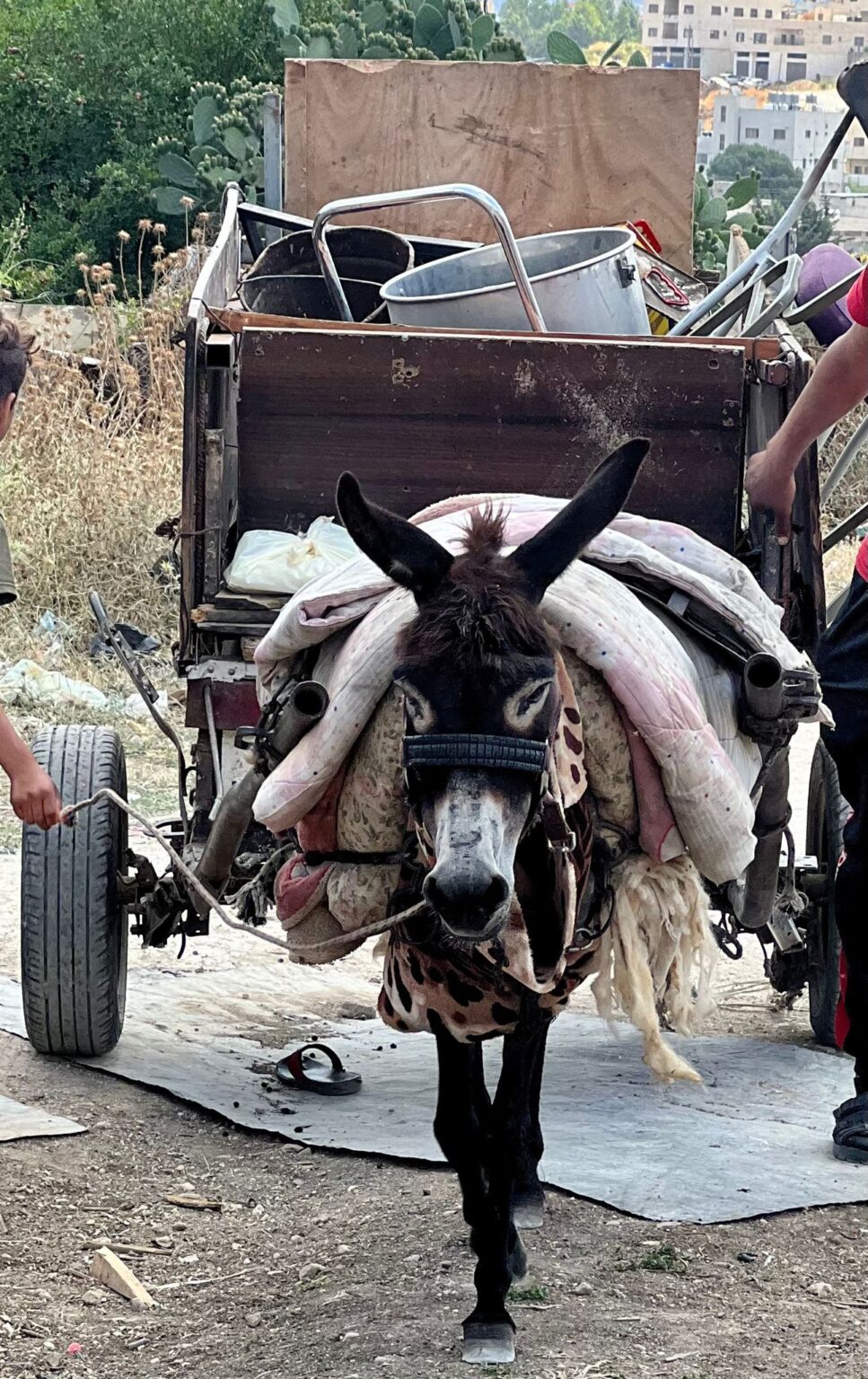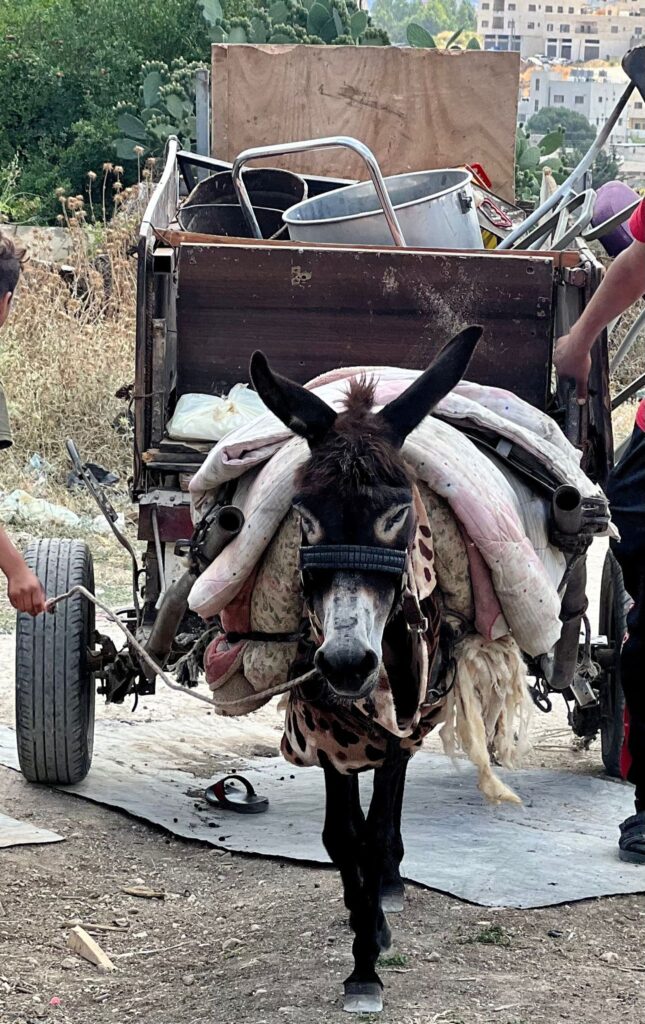 A sharp piece of metal wounded the donkey and the owner knew he should immediately visit Dr Rakan at the animal market to seek veterinary help. Veterinary care is very limited and expensive in the West Bank, so Safe Haven's mobile vet clinics are absolutely vital in reaching out to care for animals in dire need.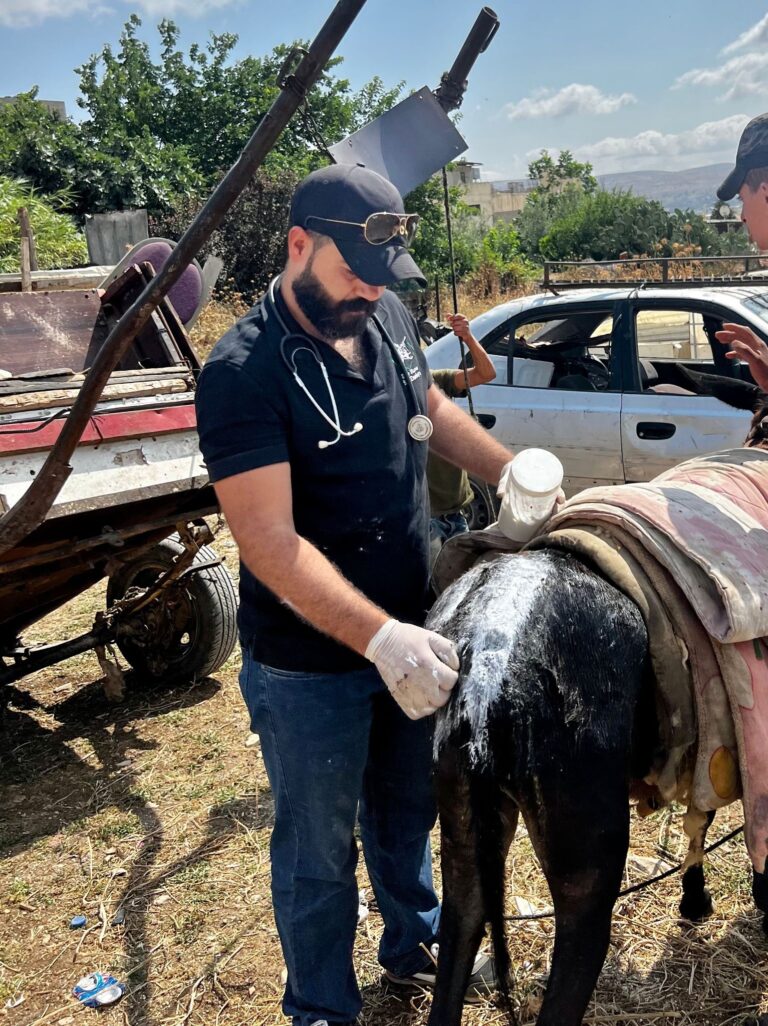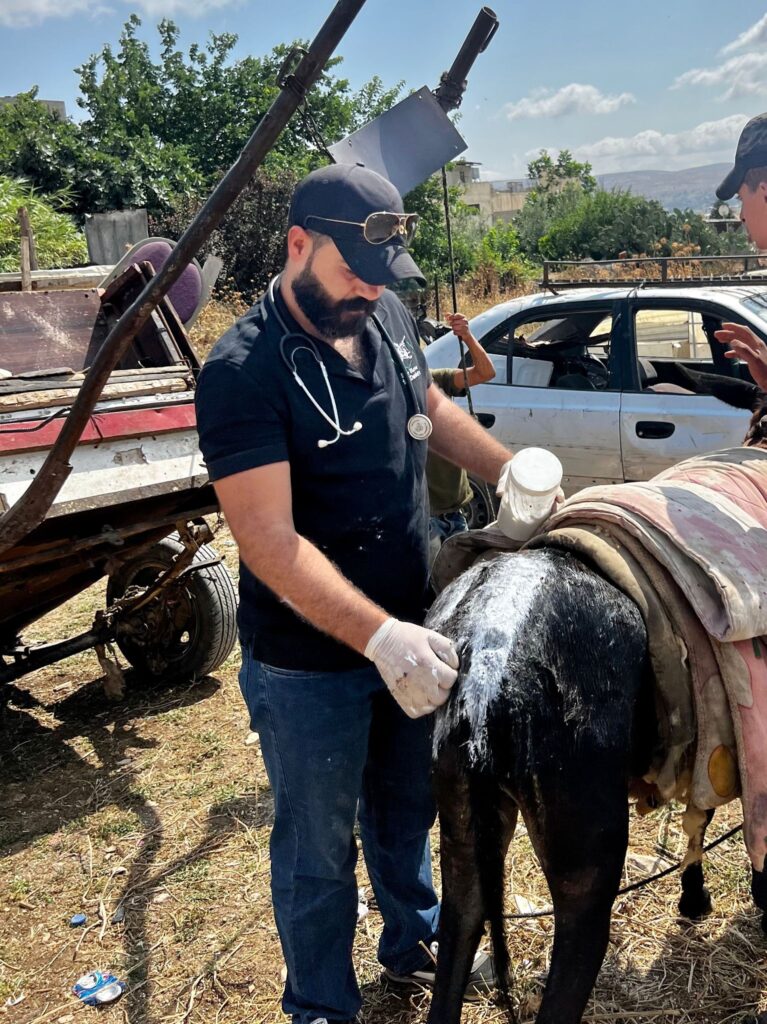 We're pleased to say that Dr Rakan was able to treat the donkey and will be checking up on their progress over the coming weeks.
Thank you for your support which helps us to fund Dr Rakan's mobile clinic.
Dusty is back from a well deserved holiday and has sent us some photos of our friends at the Sanctuary. Here you can see Dominic enjoying a cooling drink and mineral lick.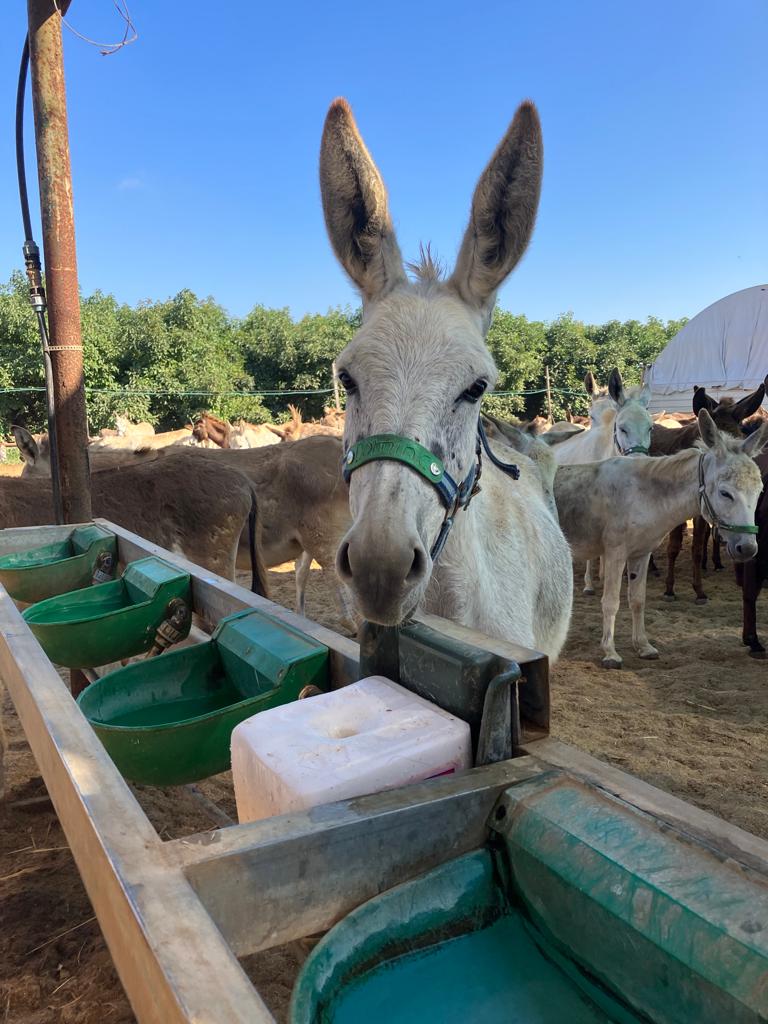 Dominic looks so different now. He was incredibly thin and his coat was in an awful condition when he first arrived at the Sanctuary.
Moussa and Ali have been busy brushing the donkeys to keep their coats in tip top condition. We'll be bringing you an update on the type of work Moussa and Ali carry out at the Sanctuary in the coming weeks.
Our care for donkeys is only possible with our donors' support – so thank you.
If you'd like to donate to help us care for even more donkeys please click here. Thank you!