Dr Rakan first saw this female donkey – Sakaneya – a while ago during one of his clinics at the animal market in Nablus.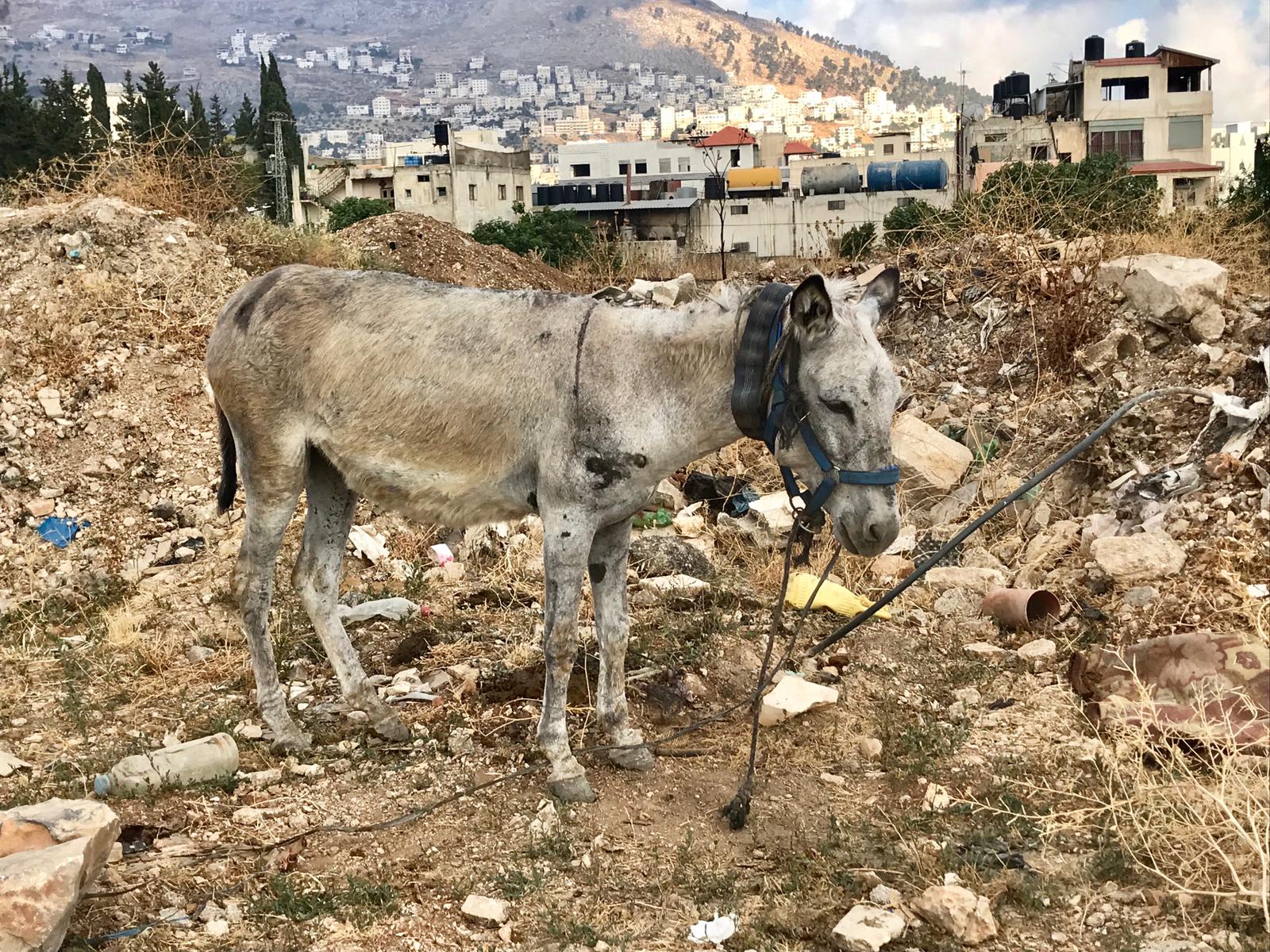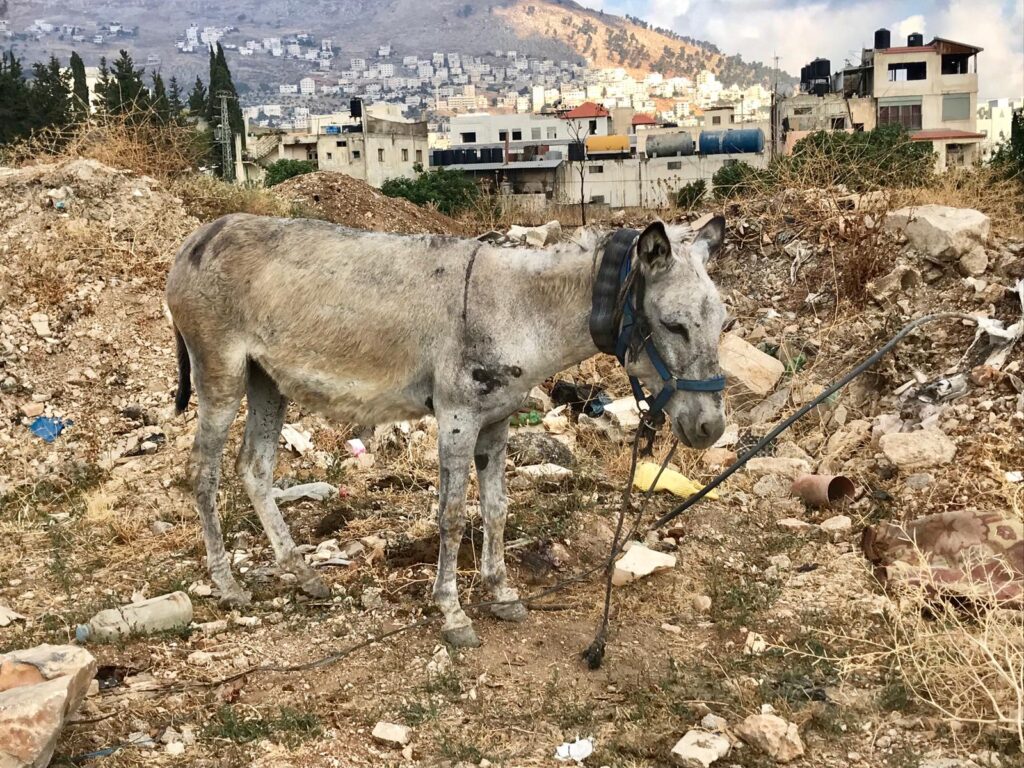 Since receiving treatment her body score and wounds have improved considerably. She had a severe infection on her neck and legs which is now healing well – although Dr Rakan continues to provide medication and vitamins.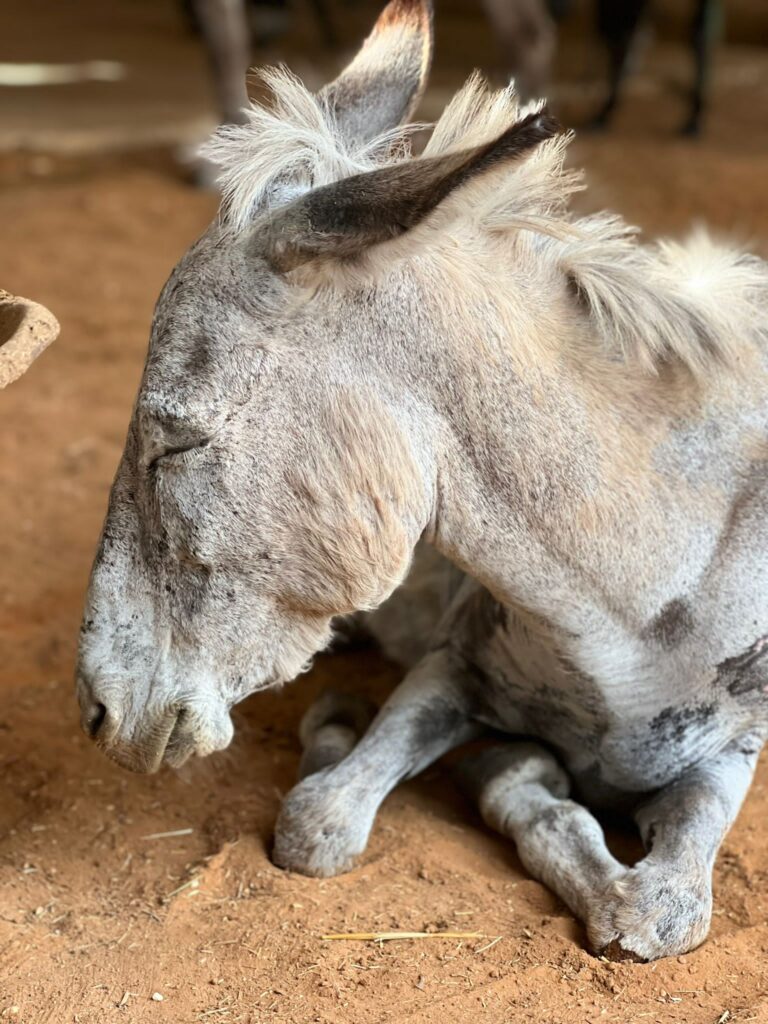 She belongs to a poor family in the Balata Refugee Camp, where he was used to pull a cart to the vegetable market. Following treatment at Safe Haven's mobile clinic, the owner brought Sakaneya to see Dr Rakan at the animal market nearly every Thursday.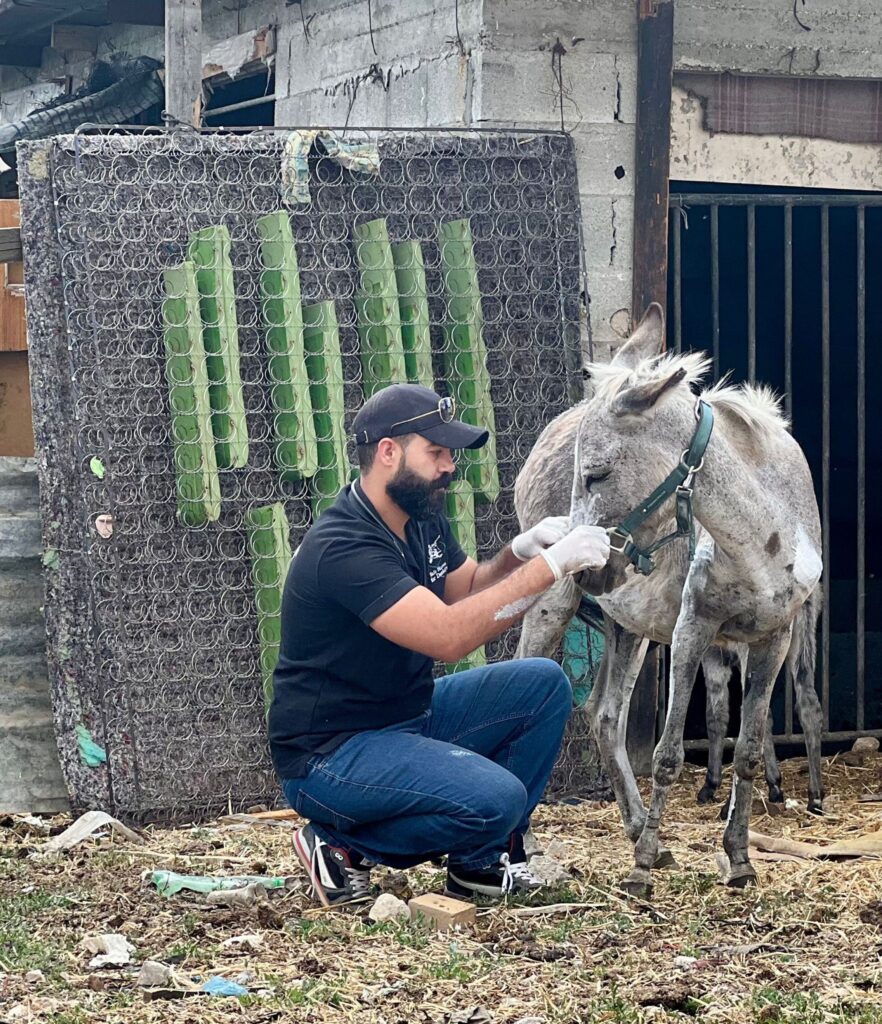 On Dr Rakan's advice the owners rested Sakaneya whilst her wounds healed – which is good news as Dr Rakan then discovered she was pregnant! She gave birth to her foal just last week – you can see Dr Rakan visiting the new arrival below.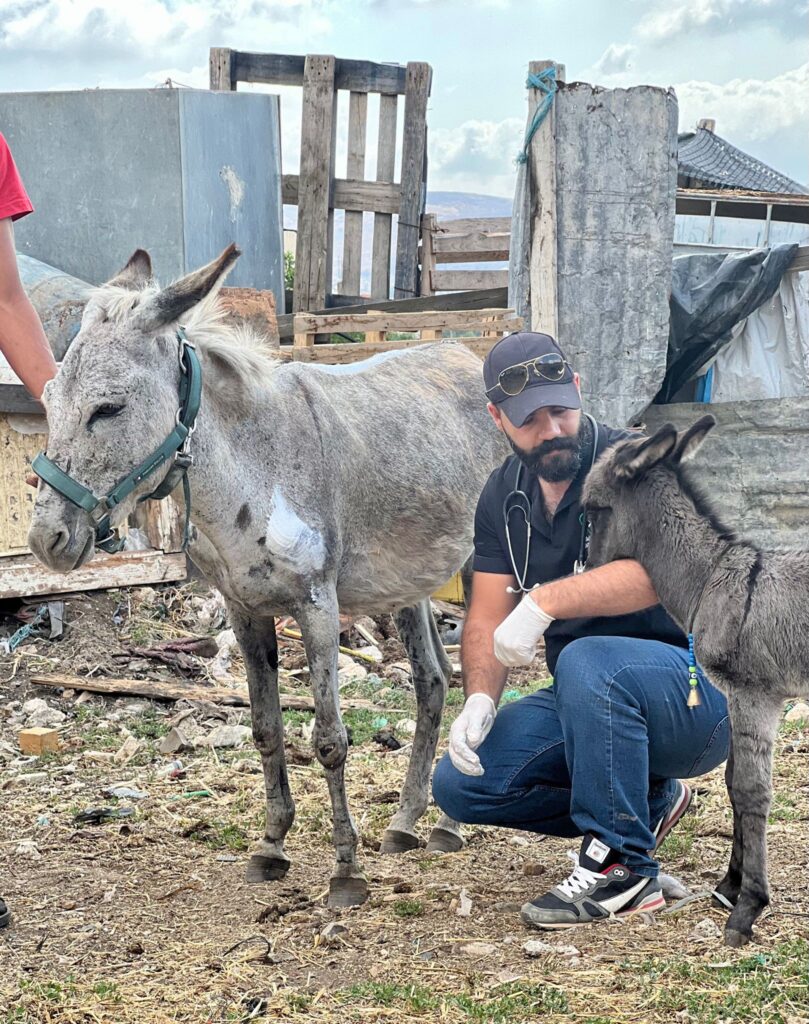 Dr Rakan was also able to supply a new neck collar to the owner, to help prevent neck wounds on whichever donkey is pulling the cart (Sakaneya is being rested still). All of this veterinary support is only possible thanks to our donor's support.
Thank you for all your support which makes our work with donkeys in the West Bank and Israel possible. If you'd like to donate to help us care for even more donkeys please click here. Thank you!