News from the Sanctuary
Dr Eliran has been back at the Sanctuary this week to check on the donkeys who received treatment for itchy legs (from fly bites). He was very pleased with Alfie's progress – as the poor donkey is particularly sensitive to these bites.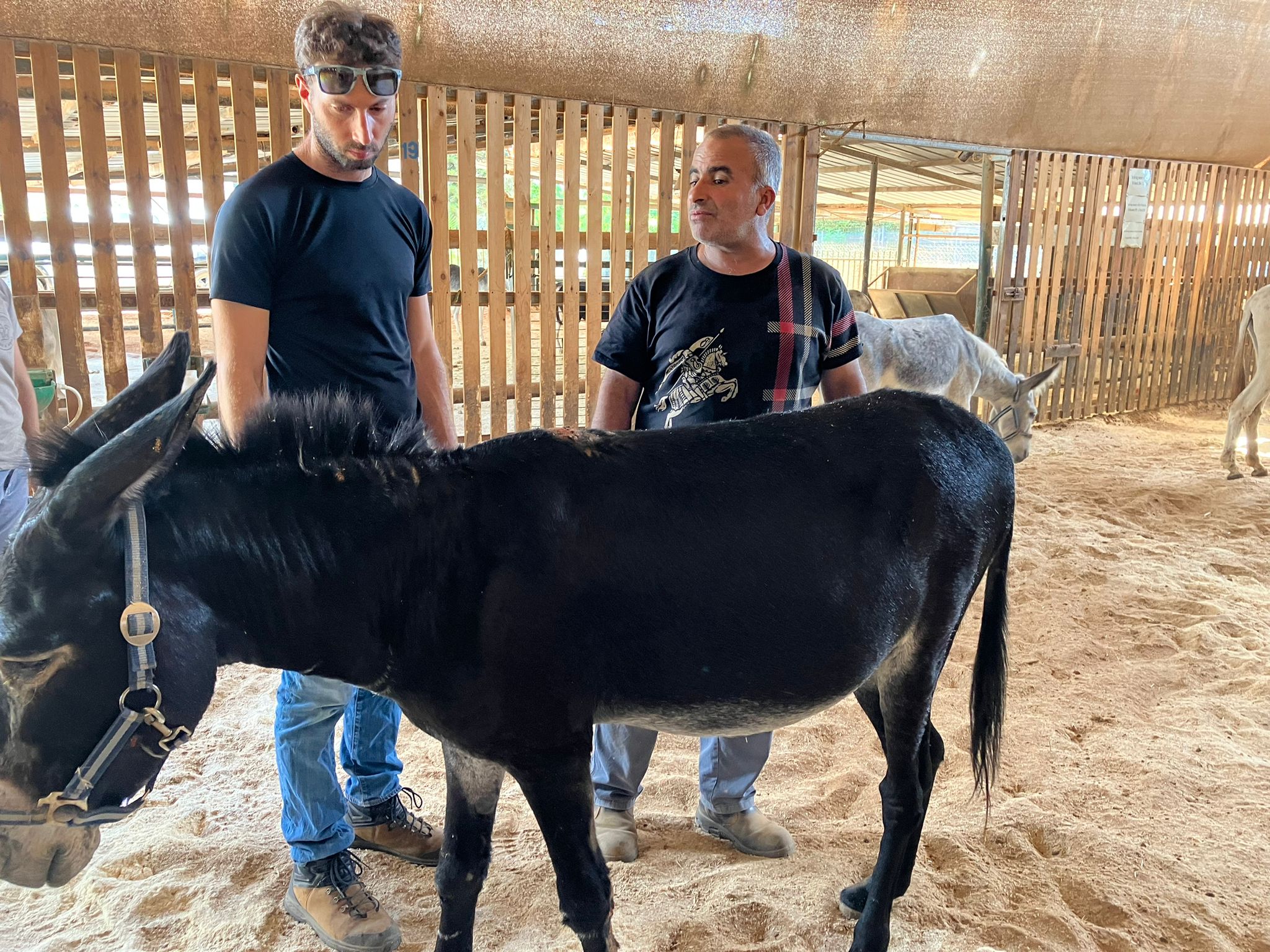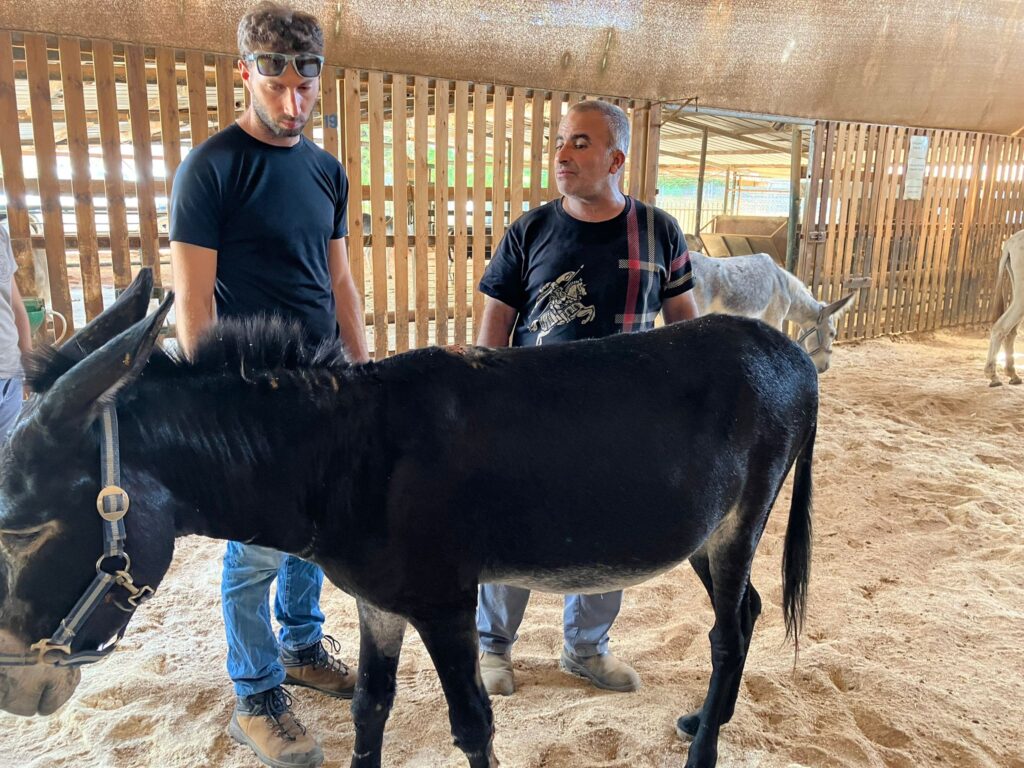 Moussa has also been providing care to our rescue donkeys at the Sanctuary. The video below shows him caring for Howard's hoof whilst Ali is stroking a very curious Rafa. Check out the video to see a very cheeky Jenkins too!
Every week Dr Eliran visits and walks around the donkeys to see if any of our residents need treatment. Moussa and Ali will also flag up any issues to Dr Eliran. Here they are in a sea of donkeys!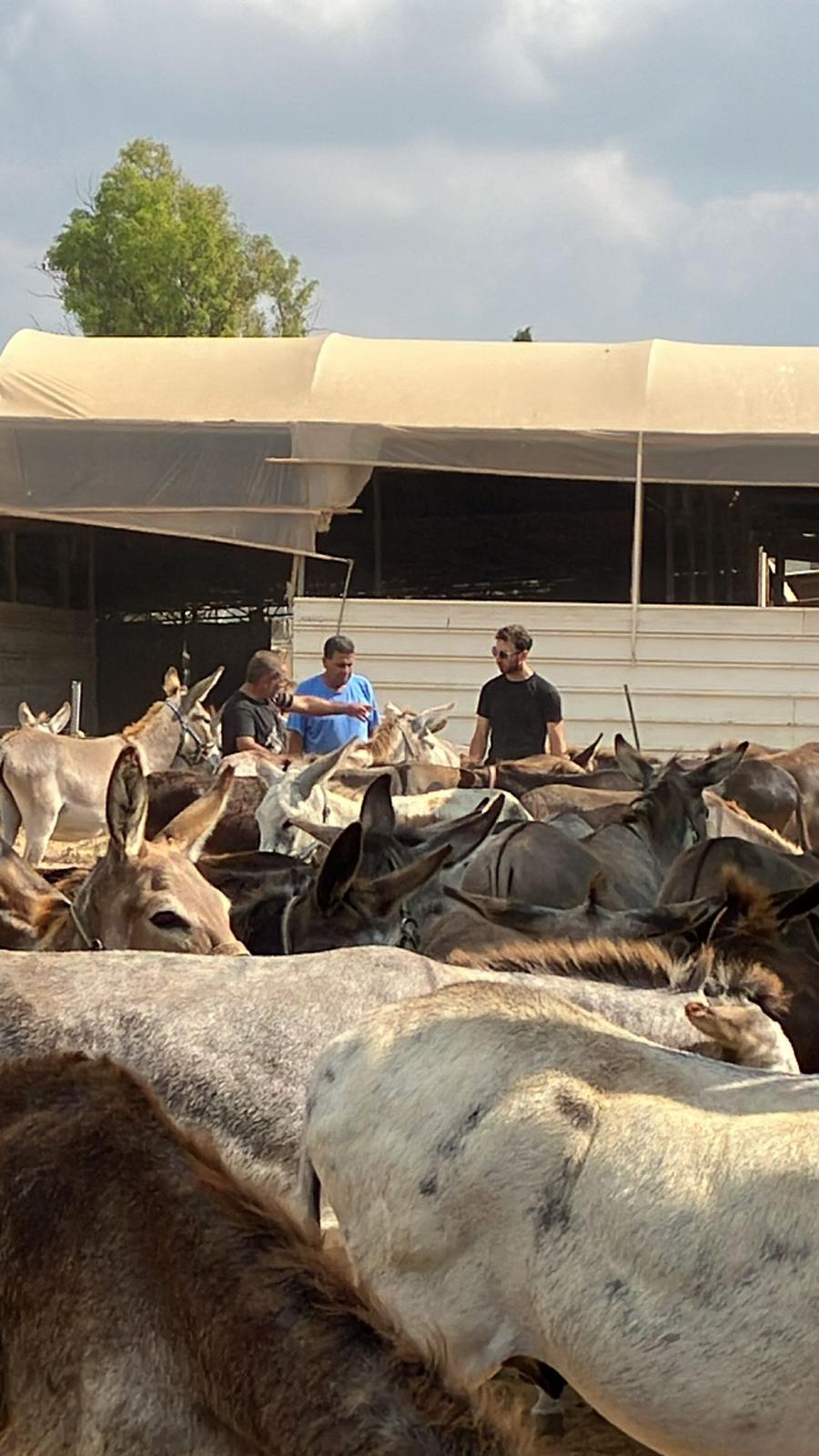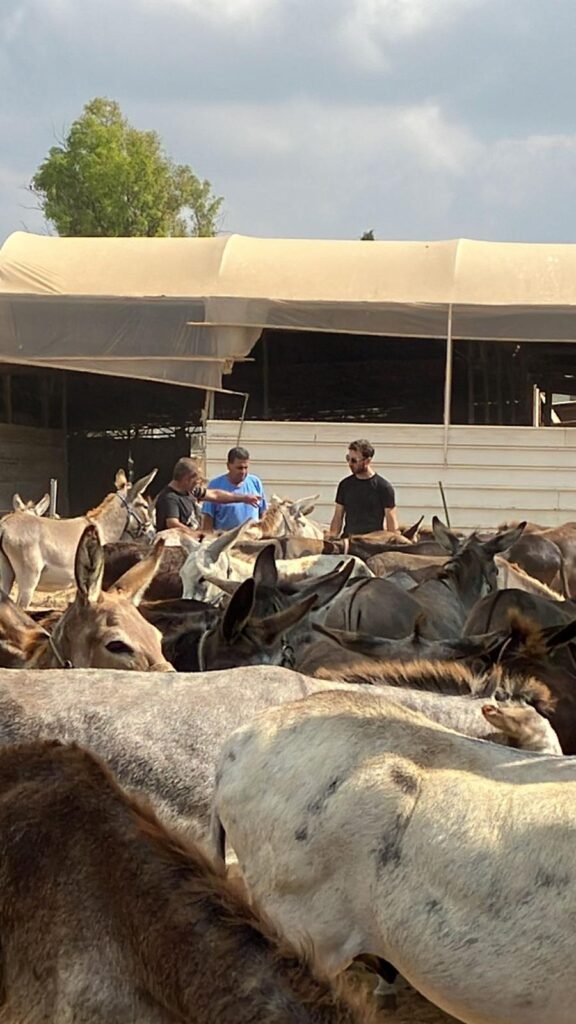 News from the West Bank
All three veterinary teams in the West Bank have been busy this week. Here you can see Dr Rakan treating an animal's rear leg and hoof when he visited some builder donkeys.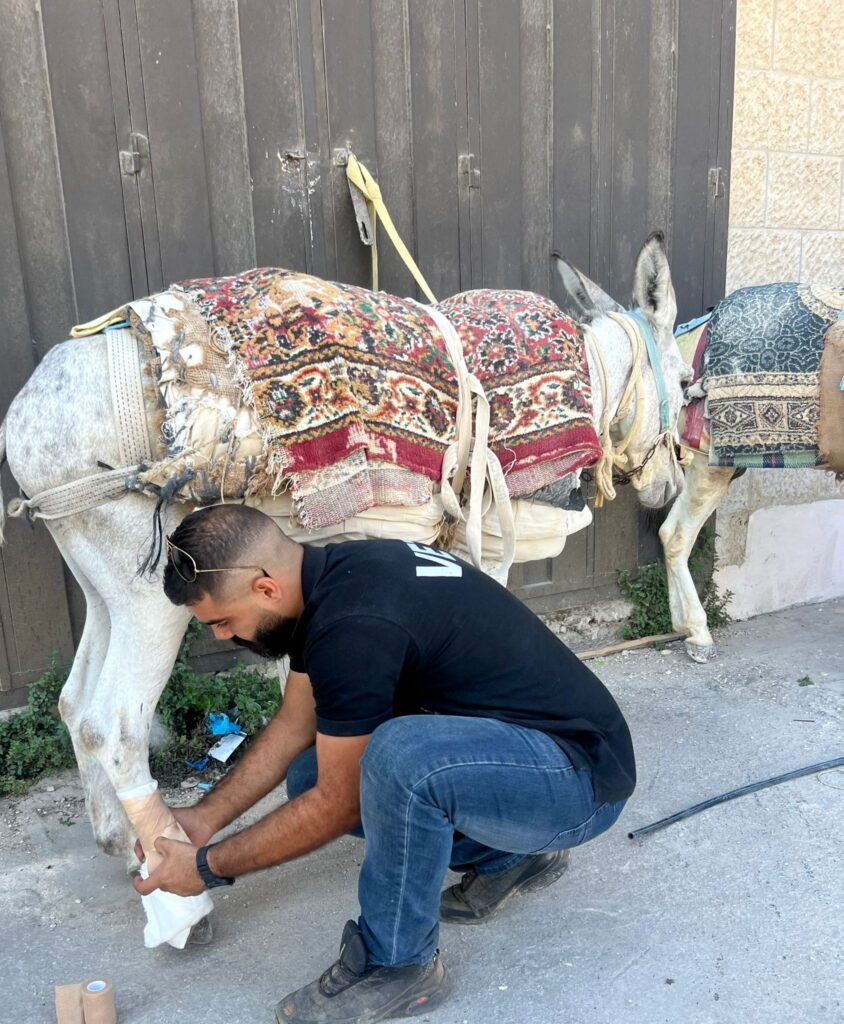 Builder donkeys – and other working animals in the West Bank – work so hard and desperately need veterinary care. Vet care is hard to find out in Palestine, so our mobile vet teams provide a vital free service to keep these animals safe and well – all thanks to your support.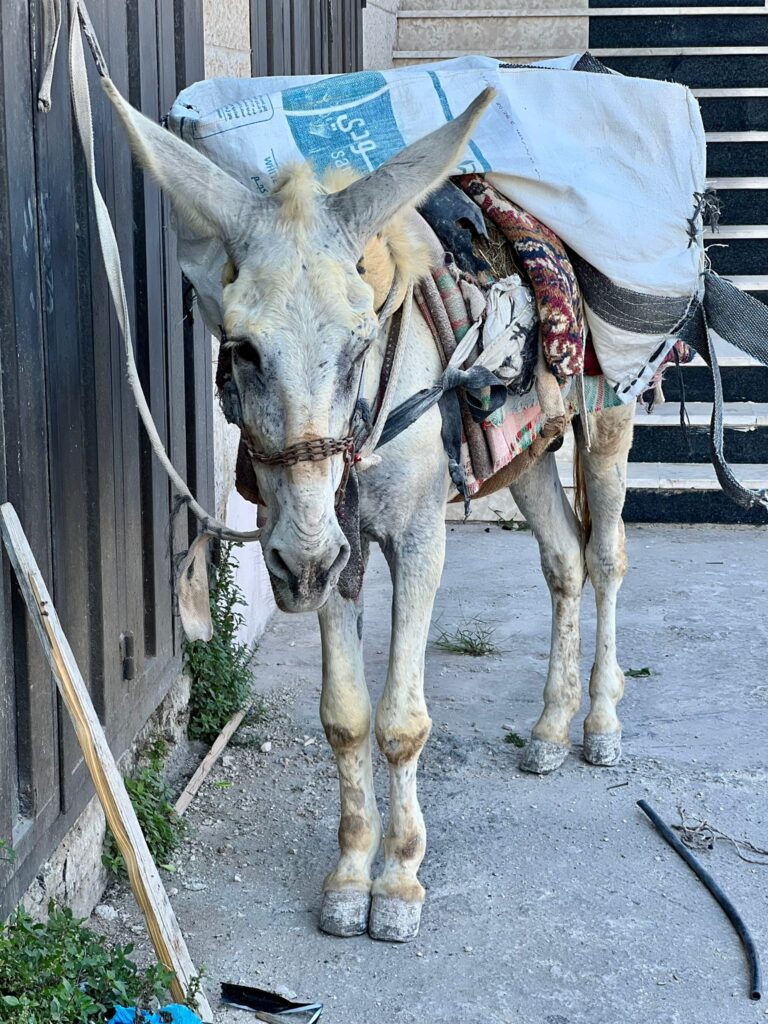 Here Dr Eyed examines a working donkey at Hebron animal market.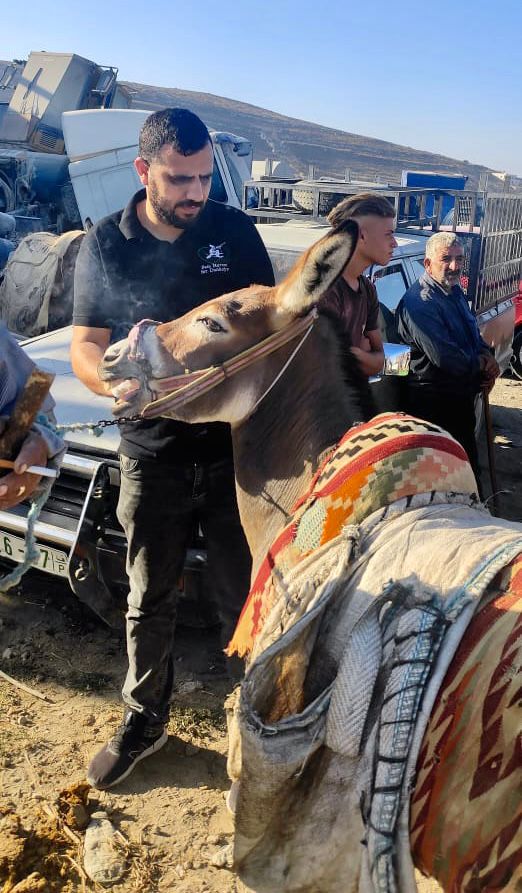 Ali and Dr Omran run our Tubas vet team – here Ali examines a donkey in a village called Al Jeftlik.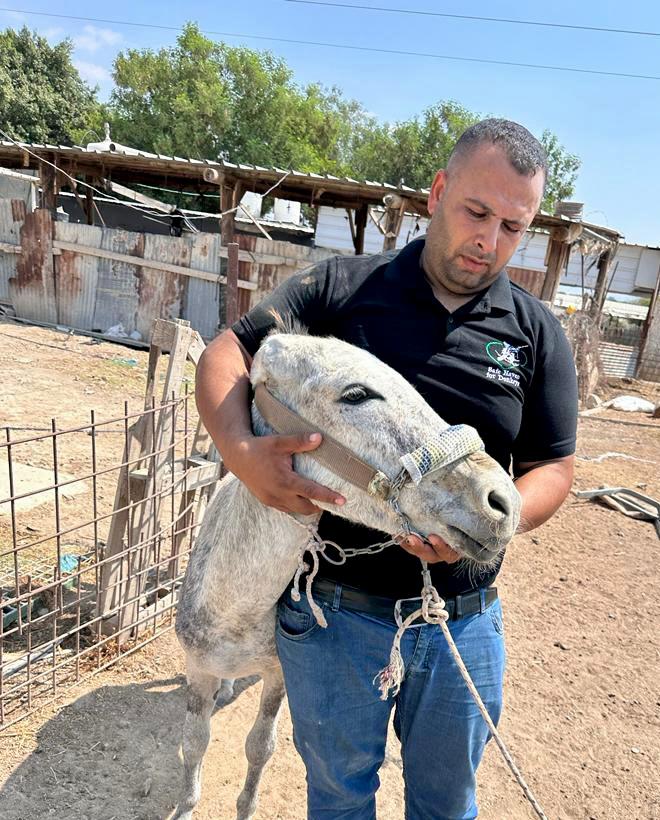 Our teams work hard to keep working donkeys safe and well – but can only do this with your support. Thank you!