Dr Omran and Ali the farrier have been running mobile veterinary clinics over in Tamoun this week, in the north of the West Bank. Here they provided a range of care – deworming, treating wounds including some awful muzzle wounds caused by chain harnesses.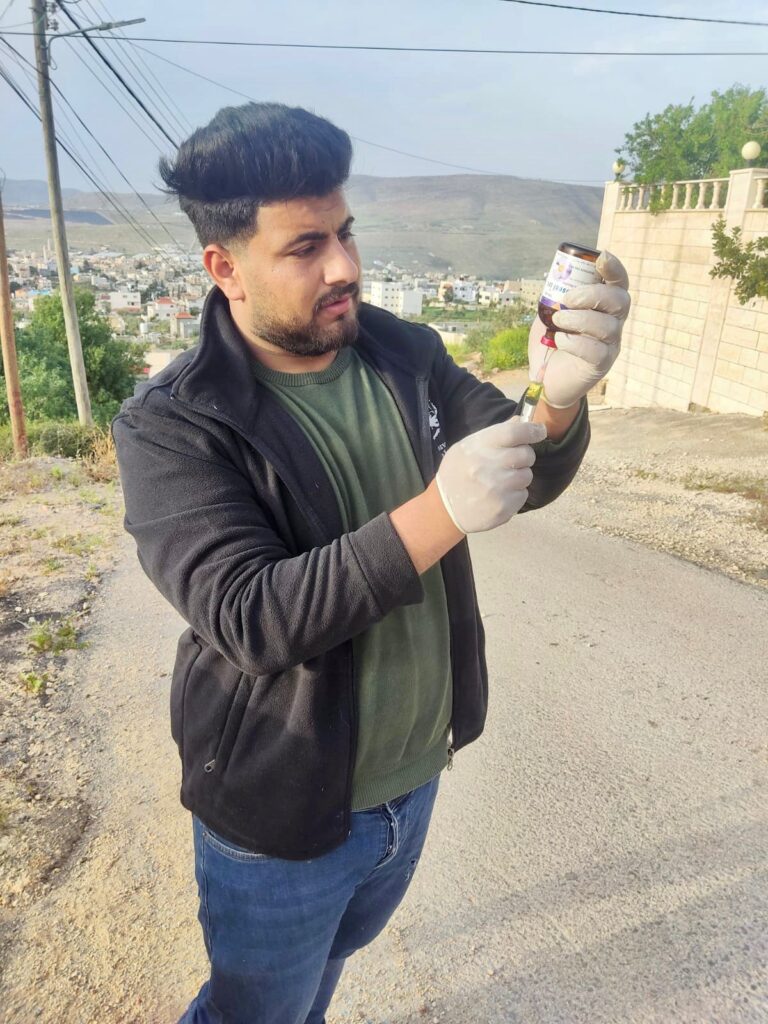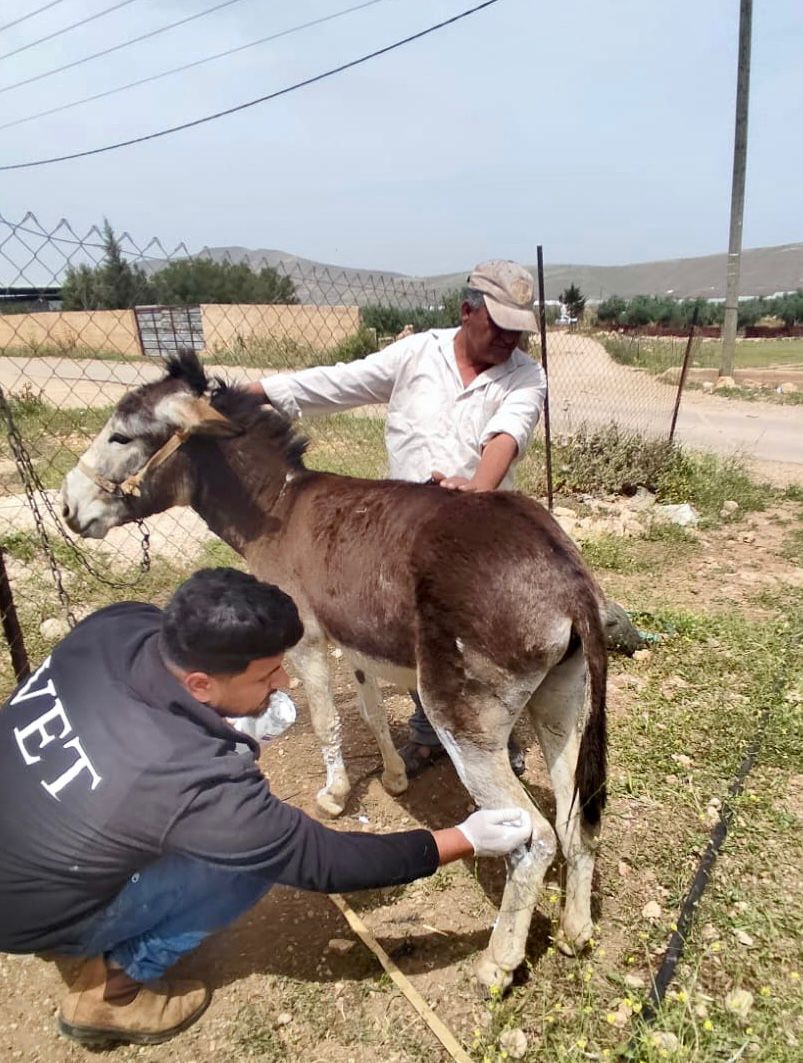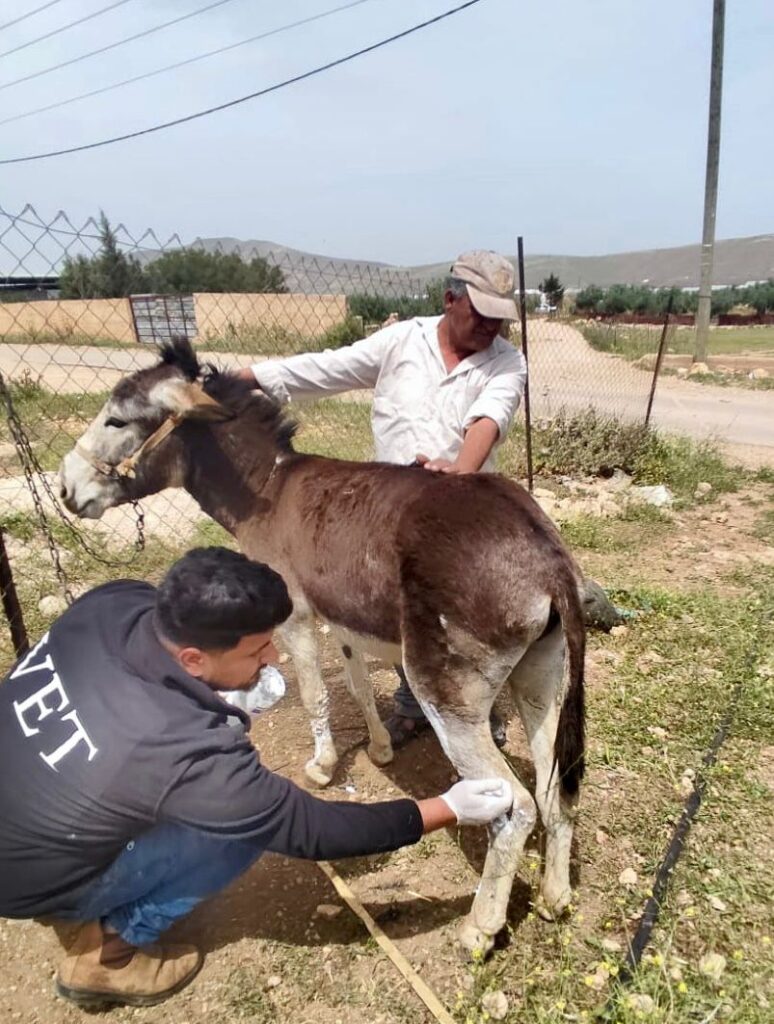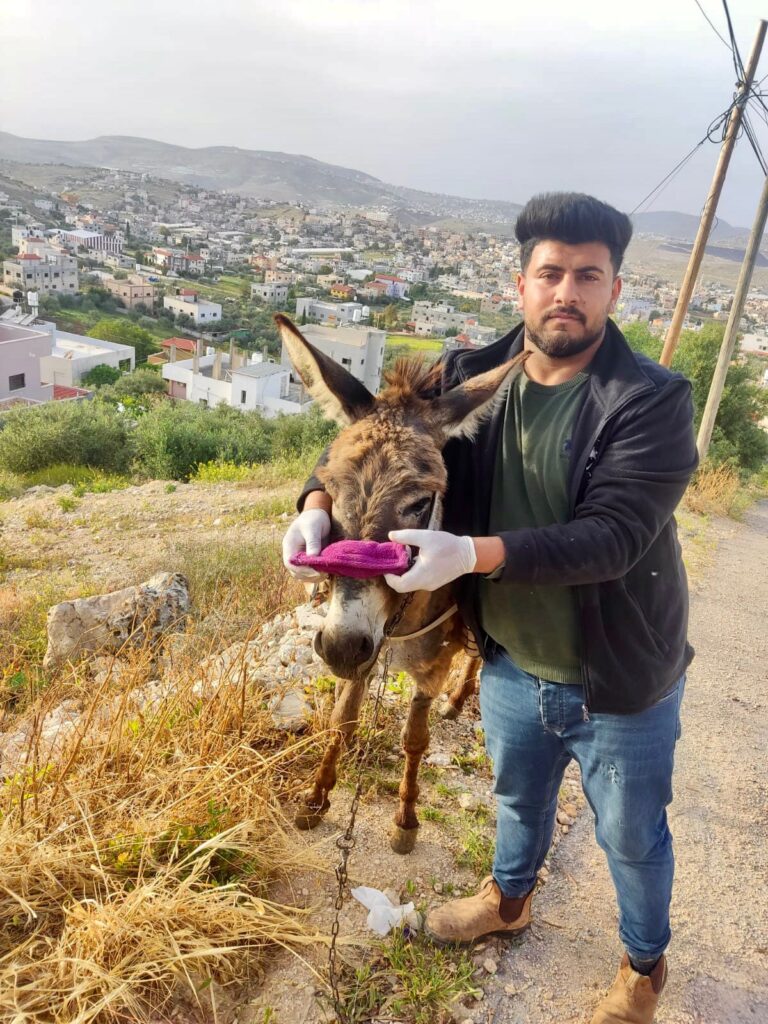 Dr Rakan loves his 'babies' at the rescue centre over in Nablus. They are a happy group – here you can see Marjorie, Miriam and friends enjoying their feed.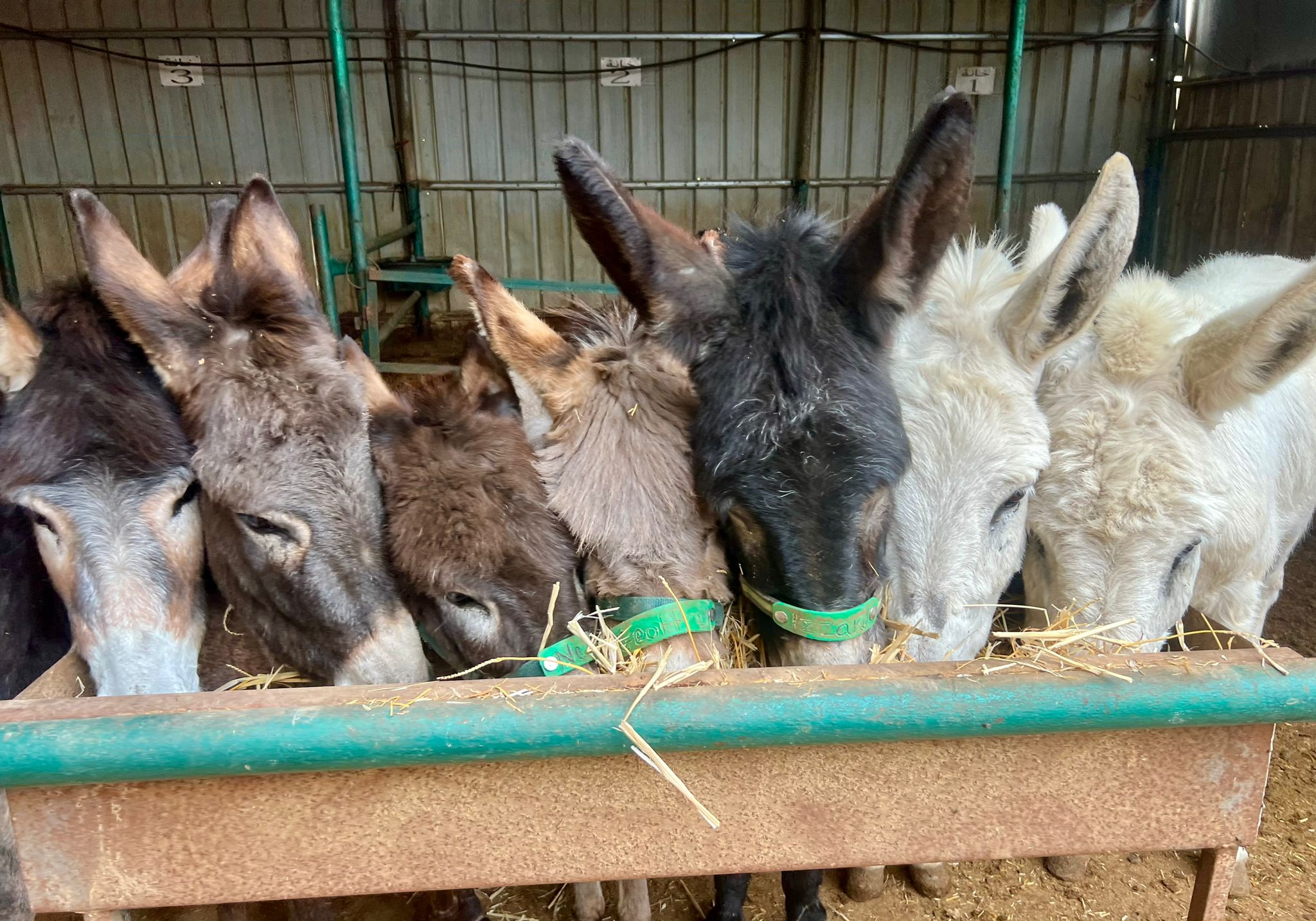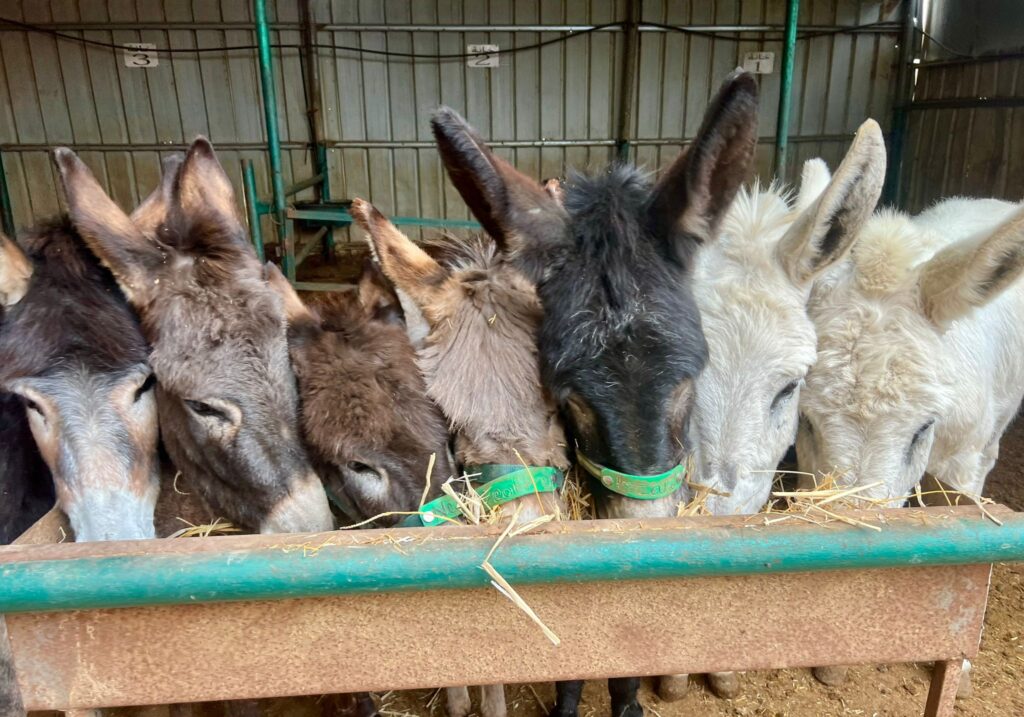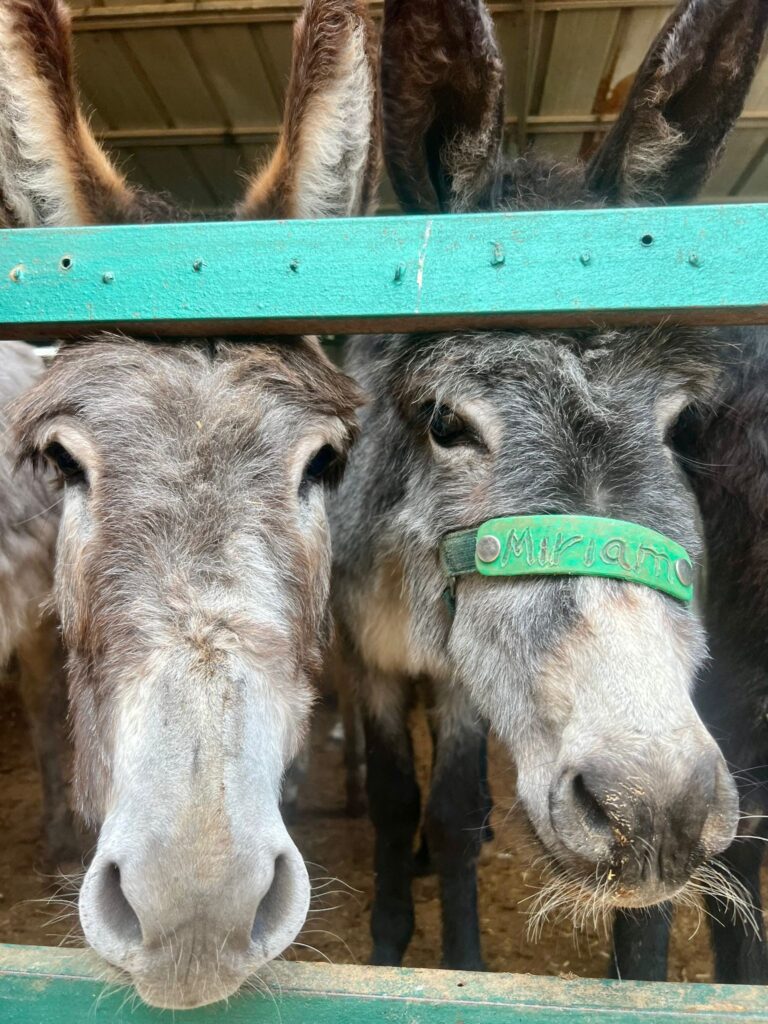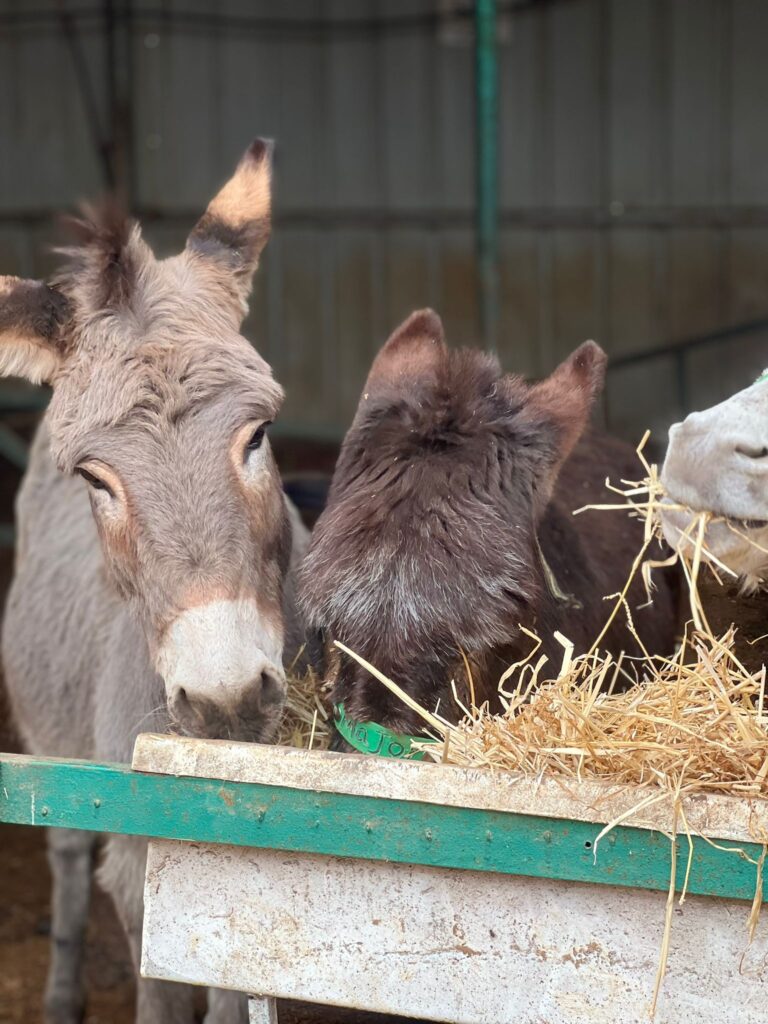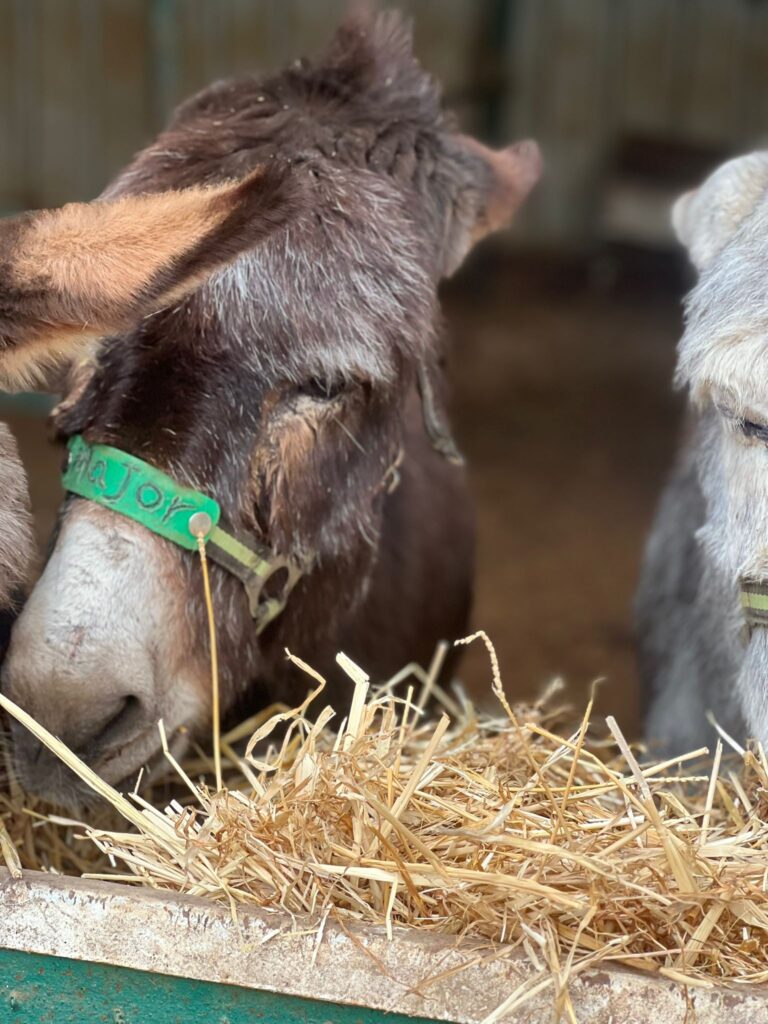 Over at the sanctuary Dr Eyed has been providing tooth rasping to keep the donkeys' teeth in tip top condition. Our 'group A', who need extra care with chopped hay and special feed, includes Malcolm and Tzvika. You can see Tzvika here having some dental work – left to right, Moussa, Dr Eliran and Ali.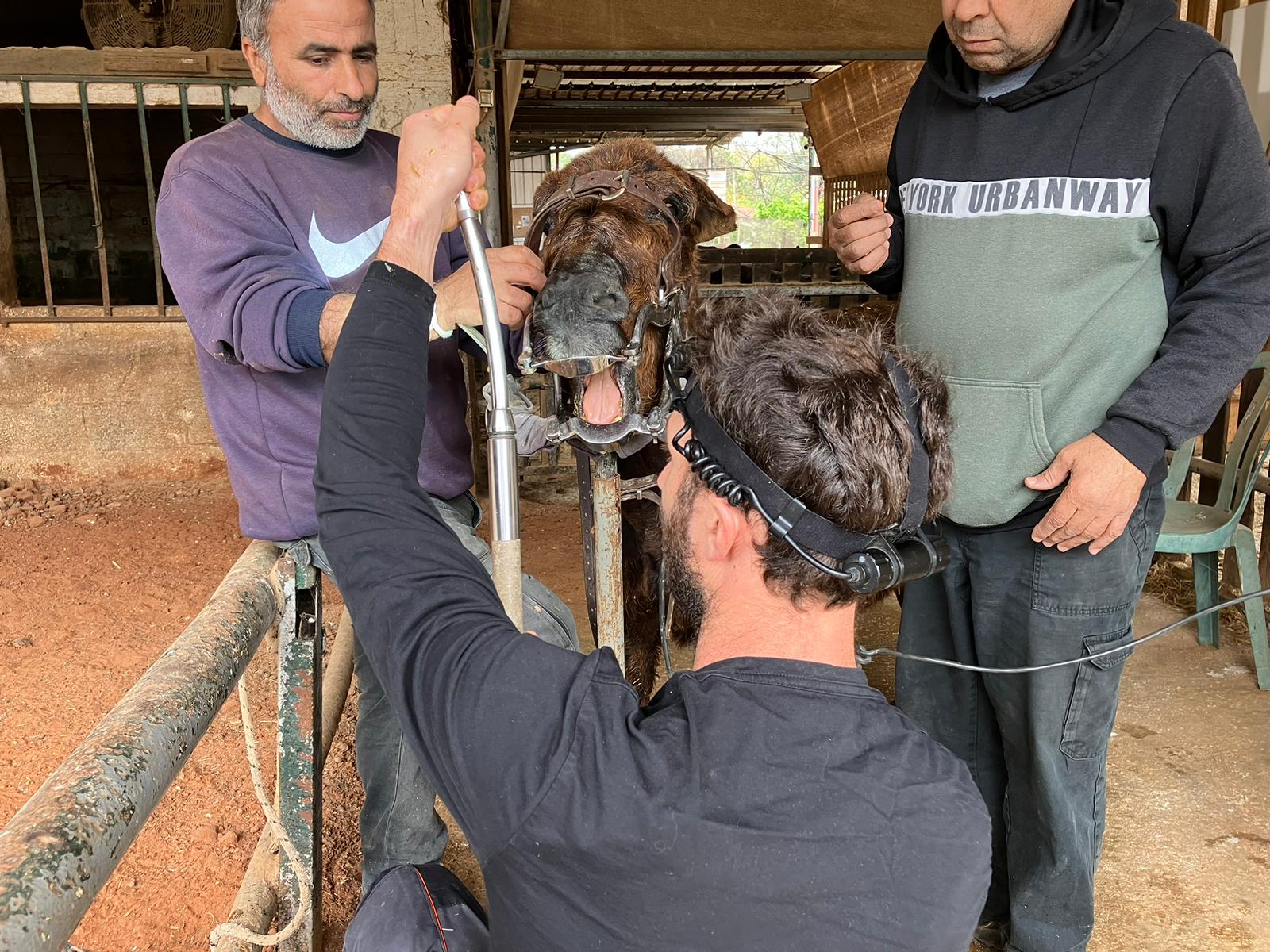 Once again we would like to say a big thank you to you, our supporters. It's only with your help we are able to run our mobile clinics to care for working donkeys in the West Bank, as well as the rescue donkeys at the Sanctuary in Israel and Nablus.
If you'd like to donate to help support our work in the West Bank and at the Sanctuary, please click here. Thank you!