The sanctuary was contacted this week by someone in the nearby Negev area about a badly injured female donkey. She arrived at the sanctuary that night and was checked by Dr Eliran but unfortunately her injury was too severe, so he had to make the difficult decision to put her to sleep. Sometimes it's the kindest thing our vets can do. It's always traumatic when this happens, but we are always ready to try to save injured and abused donkeys when we can – and it's all thanks to your support we're able to be there for donkeys.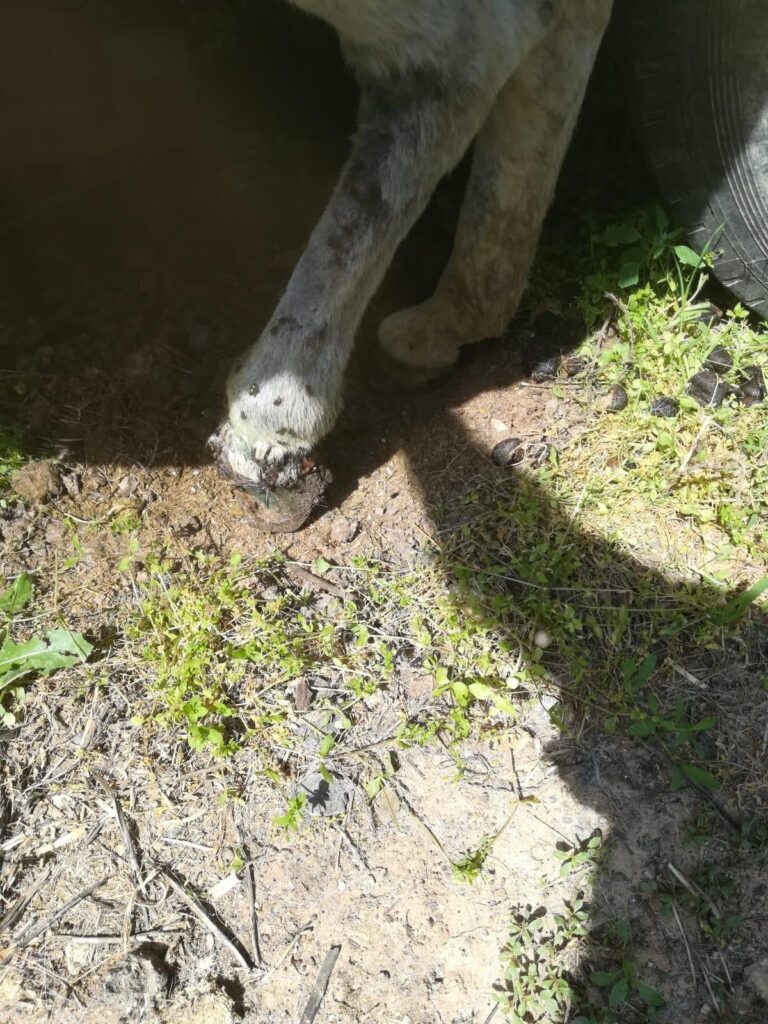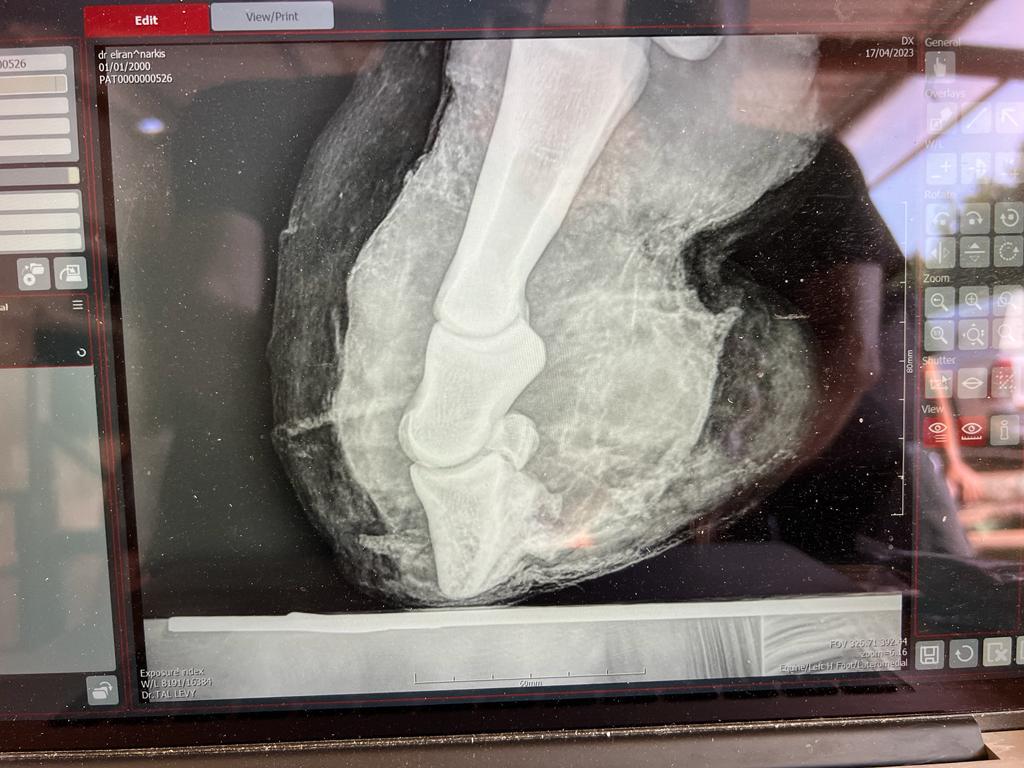 We also want to bring you more upbeat news – and have lots of lovely photos and videos to share from the sanctuary this week. We hope you enjoy seeing them, and can perhaps spot your donkey, if you adopt one. Below you can see Gali and Anna, our lovely Matthew and Burnie with Dominic.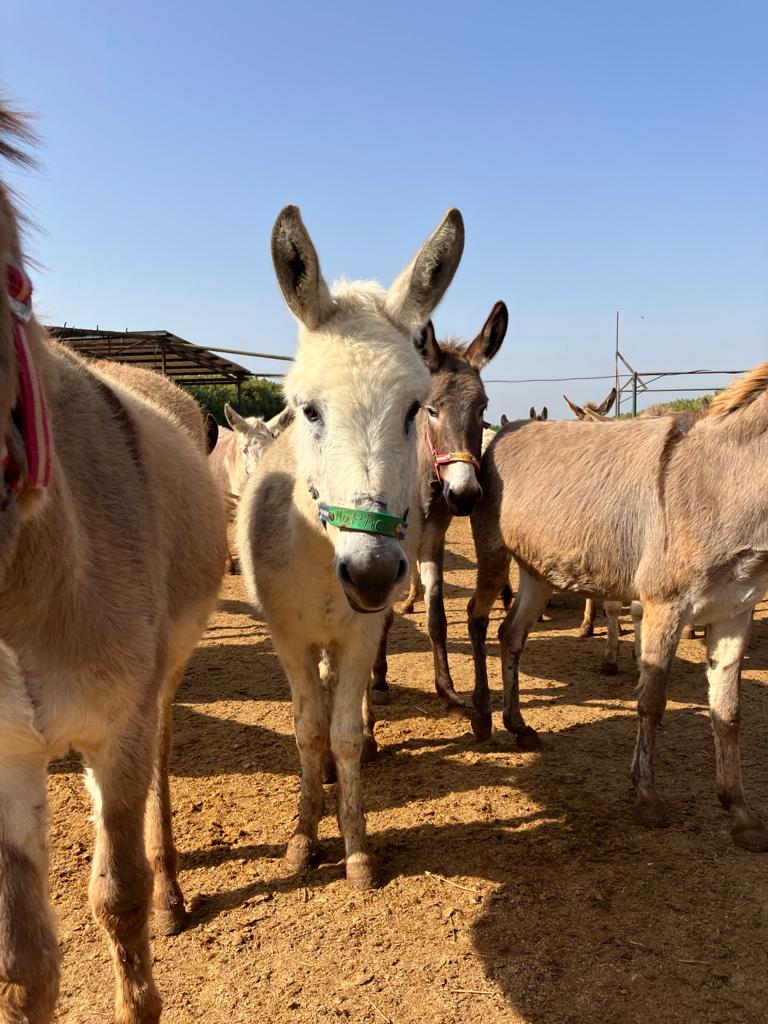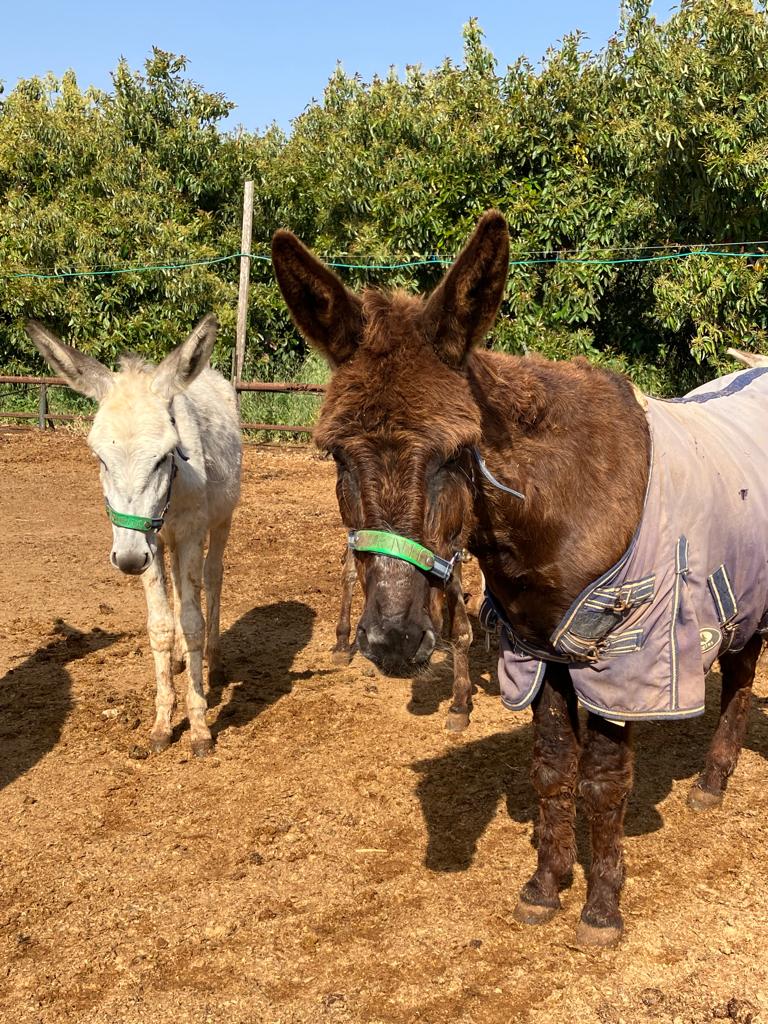 And here are best friends David and Moshe.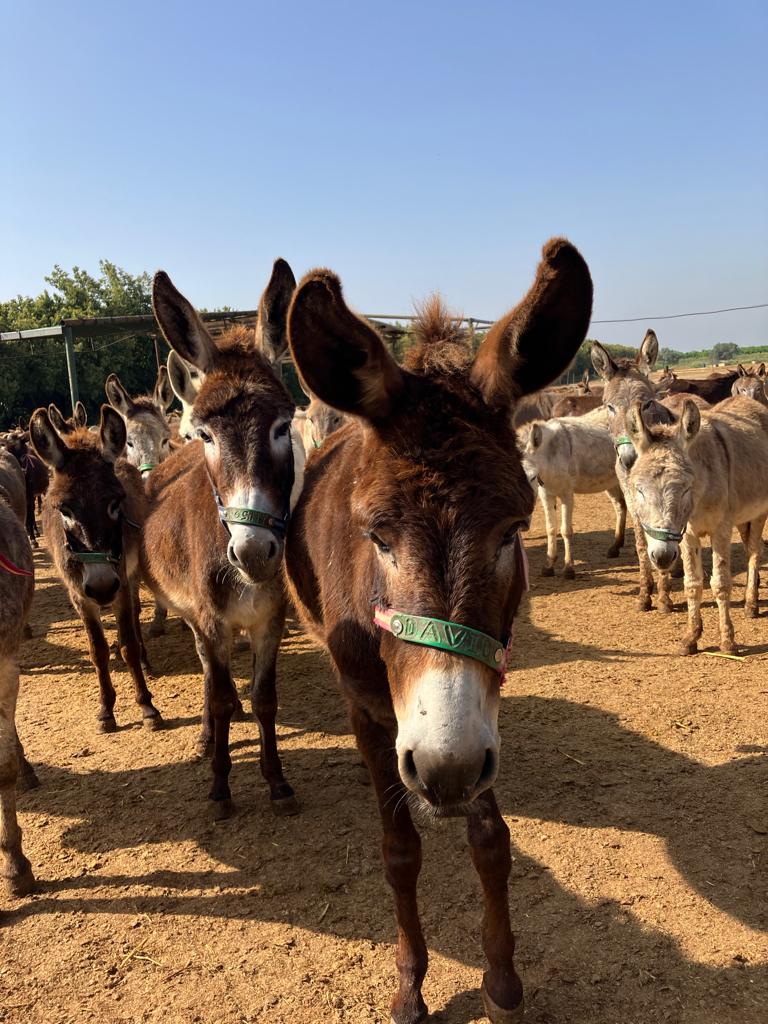 And of course we had to include a photo of Nader ♥️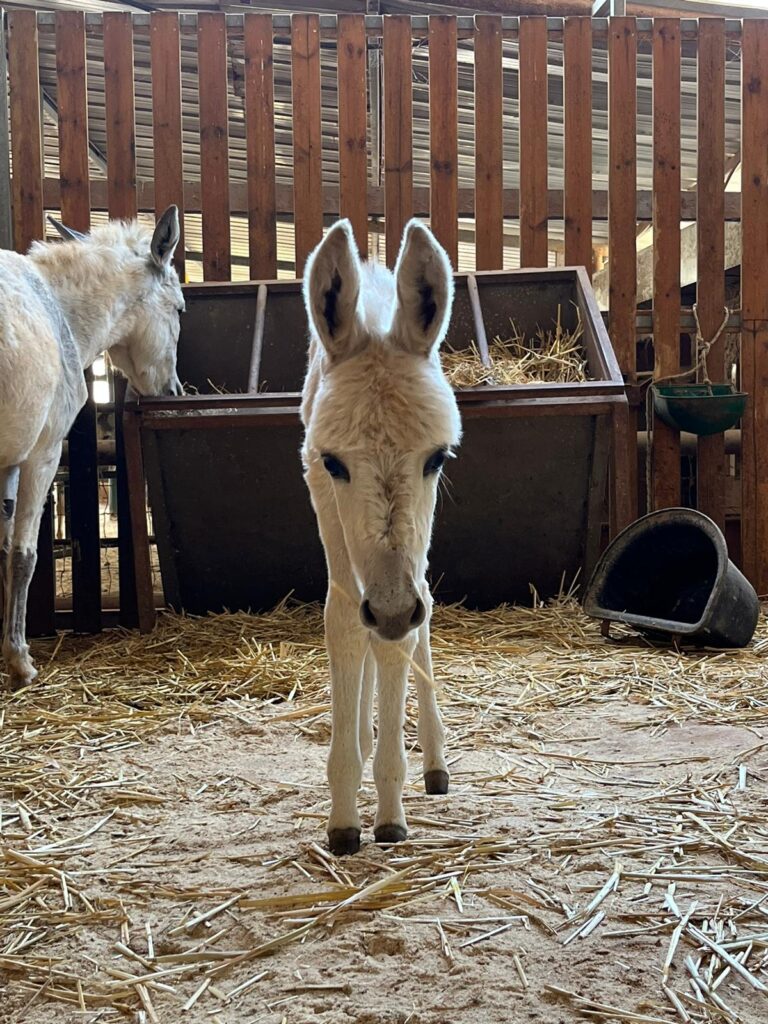 Moussa has been working hard at the Sanctuary – here we can see him preparing the area where group C live. This group need a little bit of extra care to make sure they are kept healthy and well.
Here Dusty introduces some of our lovely group c residents. Do you adopt any of these lovely faces?
As you will see, group C were keen to come back into the shelter to feed. Here they are receiving a mix of barley flakes, pea flakes and flake corn. This is rich in protein, oils, fats and fibre to keep them all in tip top condition.
Once again we would like to say a big thank you to you, our supporters. It's only with your help we are able to run our mobile clinics to care for working donkeys in the West Bank, as well as the rescue donkeys at the Sanctuary in Israel and Nablus.
If you'd like to donate to help support our work in the West Bank and at the Sanctuary, please click here. Thank you!