This week we are focusing on our new mobile veterinary clinic in the Jordan valley – with a personal message from Dr Rakan. The new team has only been operating for a few months – all thanks to your support, for which the donkeys are truly grateful. As you'll see from the photos of Dr Omran and his team, sent over from the West Bank, they are already making a huge difference to our ability to help even more working donkeys in the area.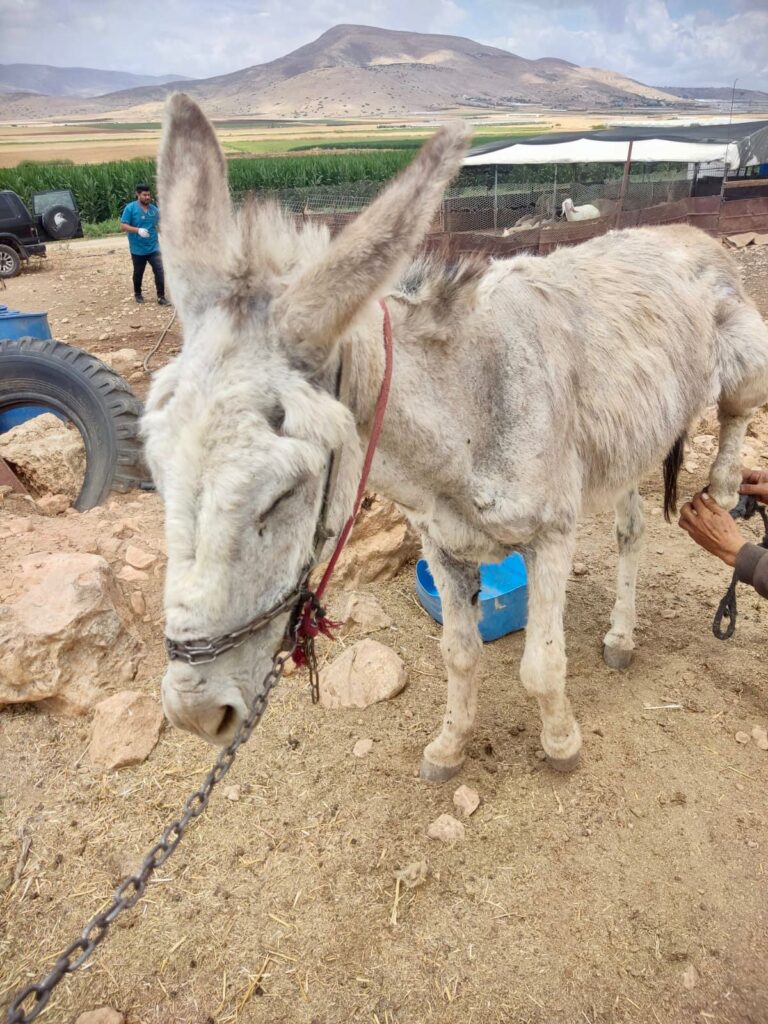 Dr Rakan has sent us this update which we'd like to share with you:
"For us – the Nablus team – we're traveling hundreds of miles every day across the West Bank. We are looking for more and more of these poor equines, and we are helping them as much as we can. We try to provide the best vet services we can in every single location we reach."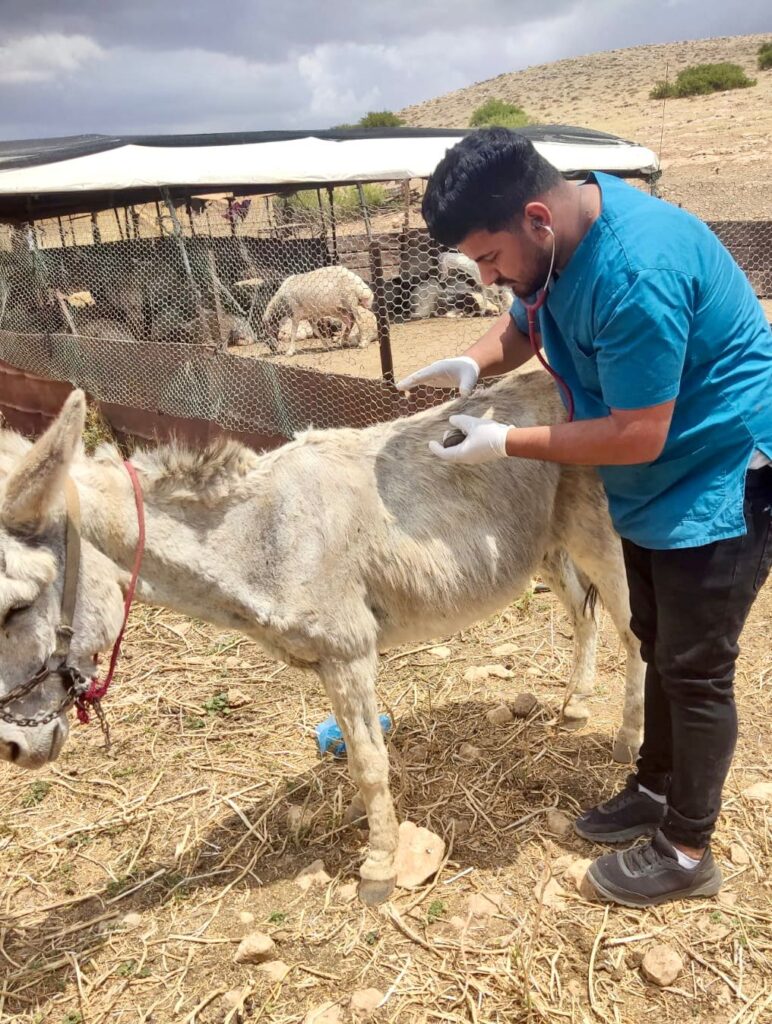 "We, as Safe Haven's mobile vet teams, provide services to the farmers and animals in their care. We raise the life conditions of so many neglected animals. Even so we cannot cover all of these areas – so building new teams in the area is the BEST thing."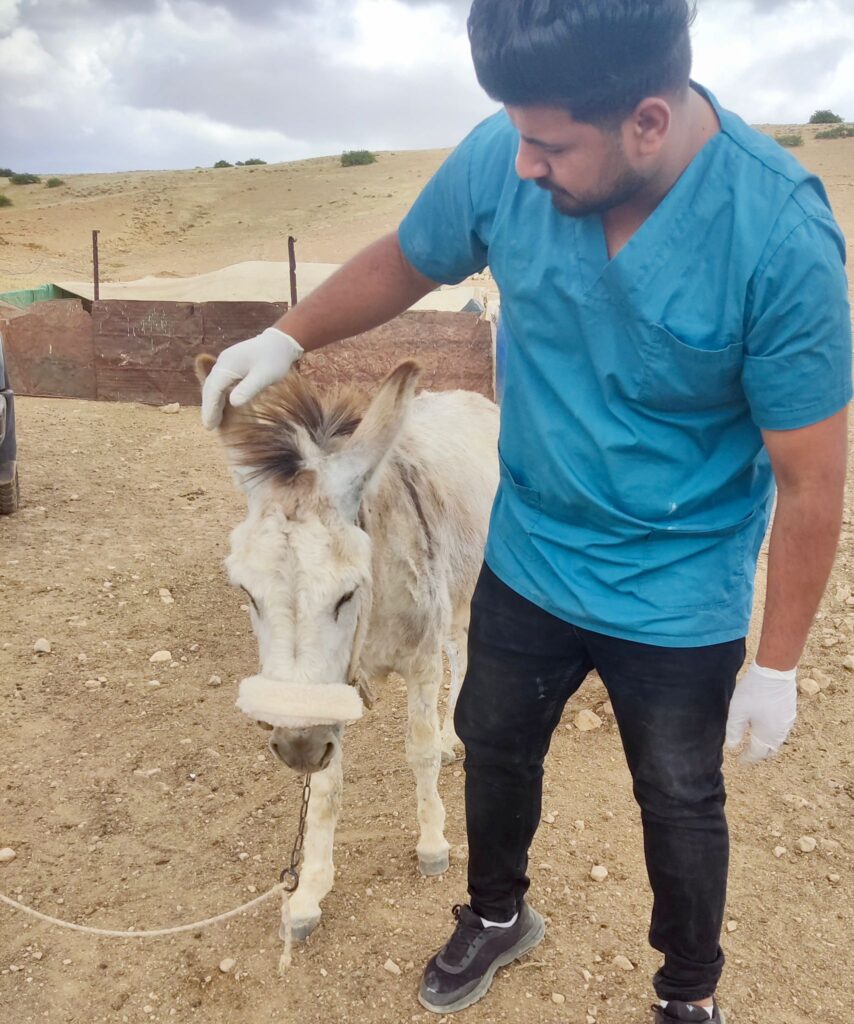 "Dr Omran's team will find even more of those hidden donkeys who are living and working in the dry and arid mountains of the Jordan Valley. Please pass on our thanks to all of Safe Haven's donors for supporting our work. THANK YOU!" Dr Rakan, head vet.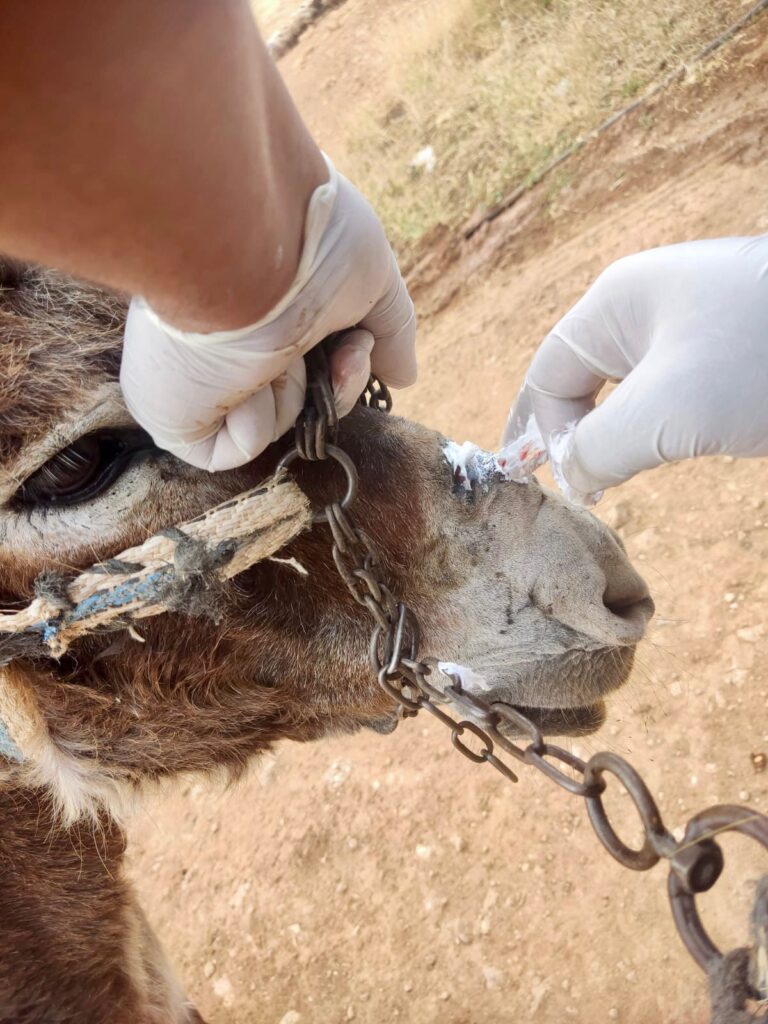 Treating wounds caused by chains are a common need for working donkeys in the West Bank. Our teams give out new head collars to prevent this, and help to educate owners on why this is so important.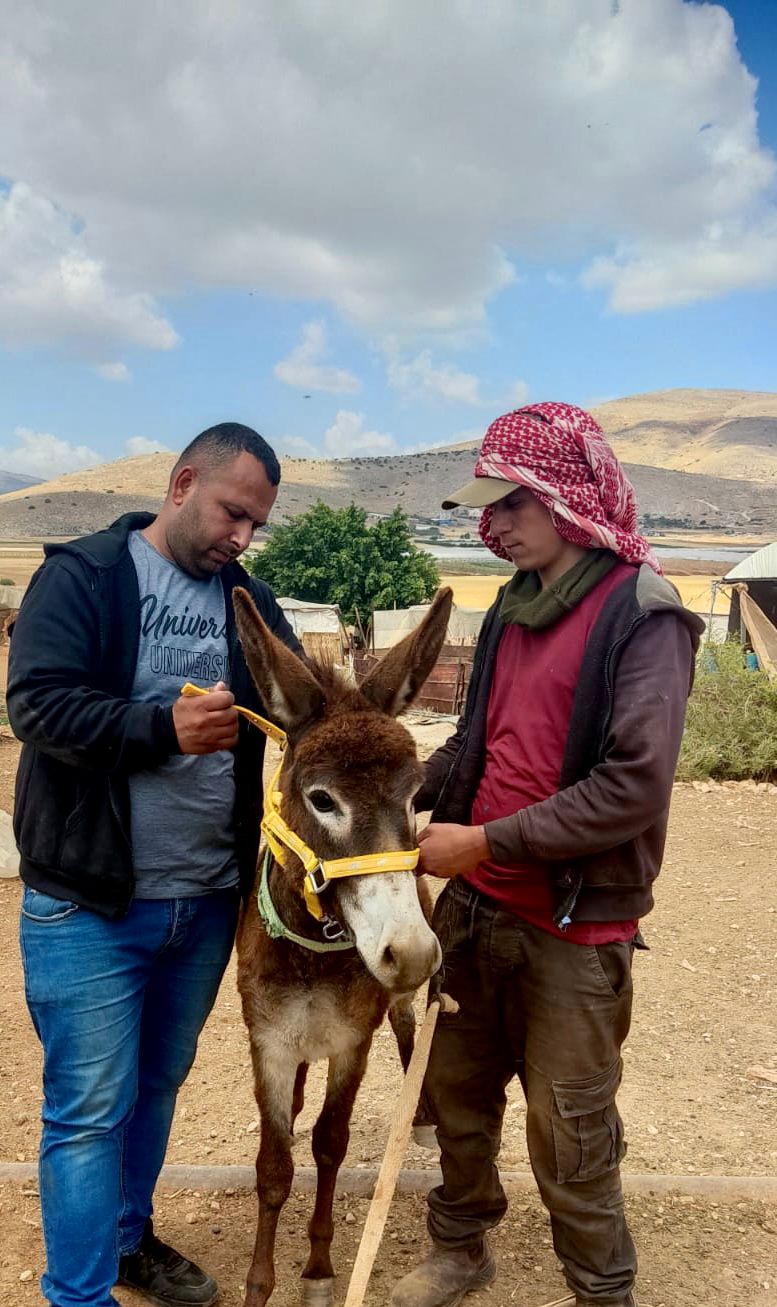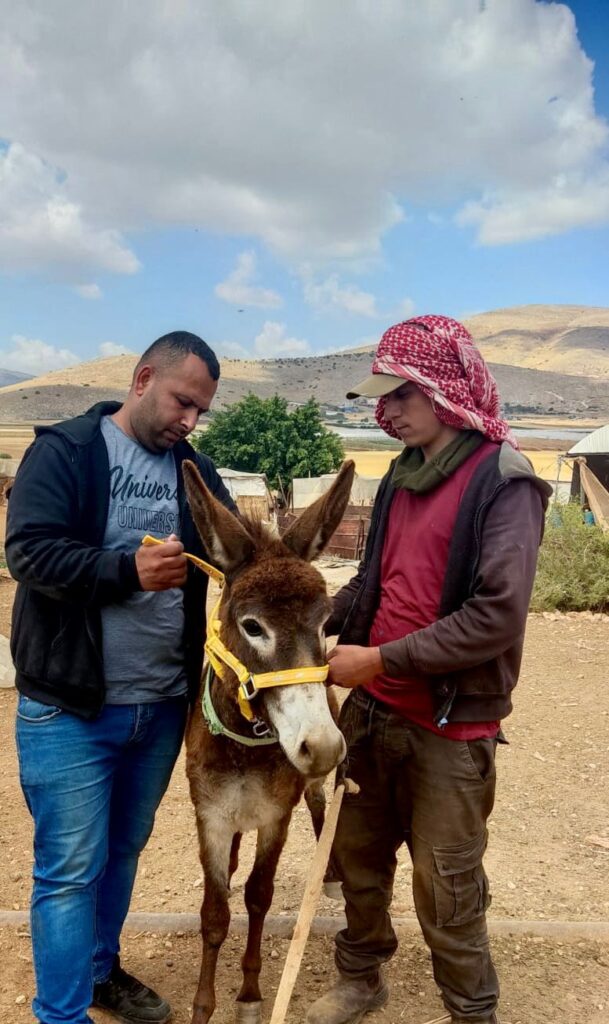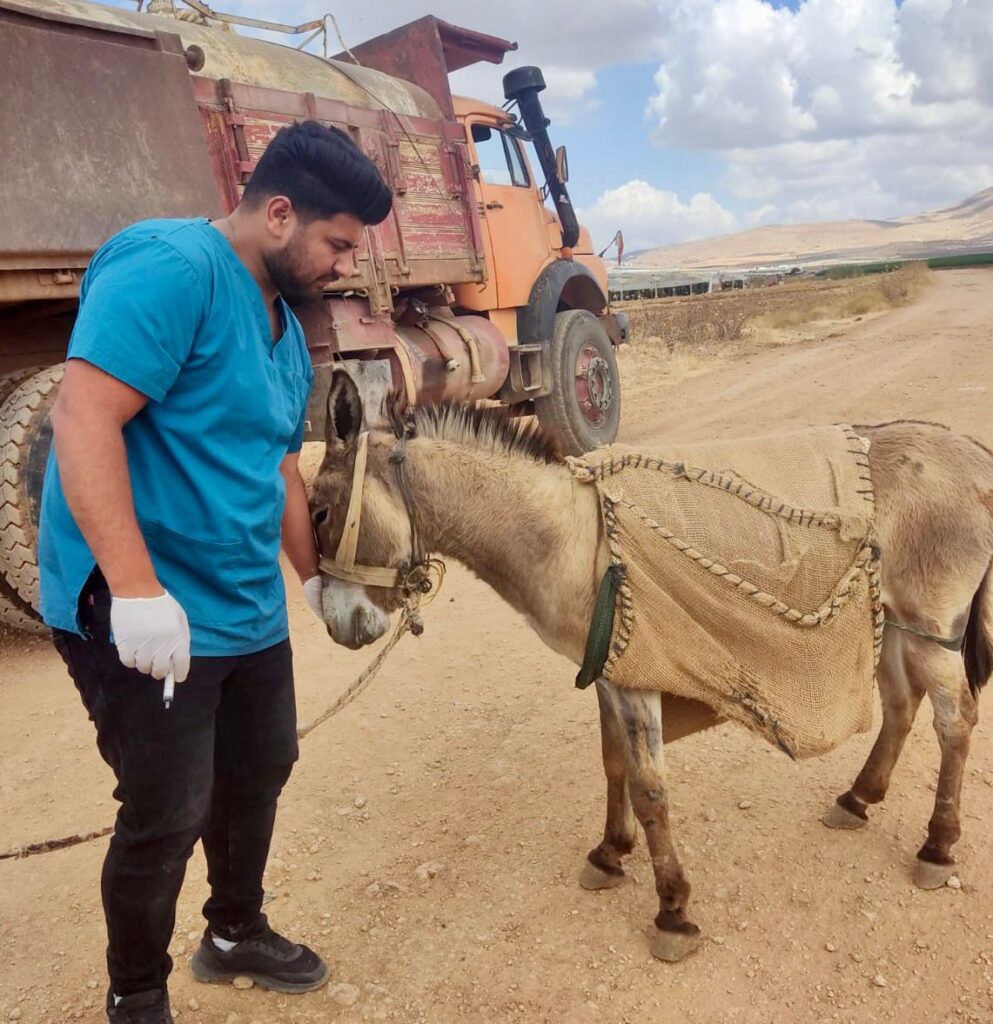 Thank you for all your support which makes our work with donkeys in the West Bank and Israel possible. If you'd like to donate to help us care for even more donkeys – such as supporting our new Jordan Valley mobile vet team – please click here. Thank you!