Dr Rakan has sent us this another update this week which we'd like to share with you:
"We had a very busy day in Jericho, a 152km early morning drive to St George's monastery. Here we were able to treat the donkeys used to transport tourists up the hill. This is hard work in very hot and dusty conditions"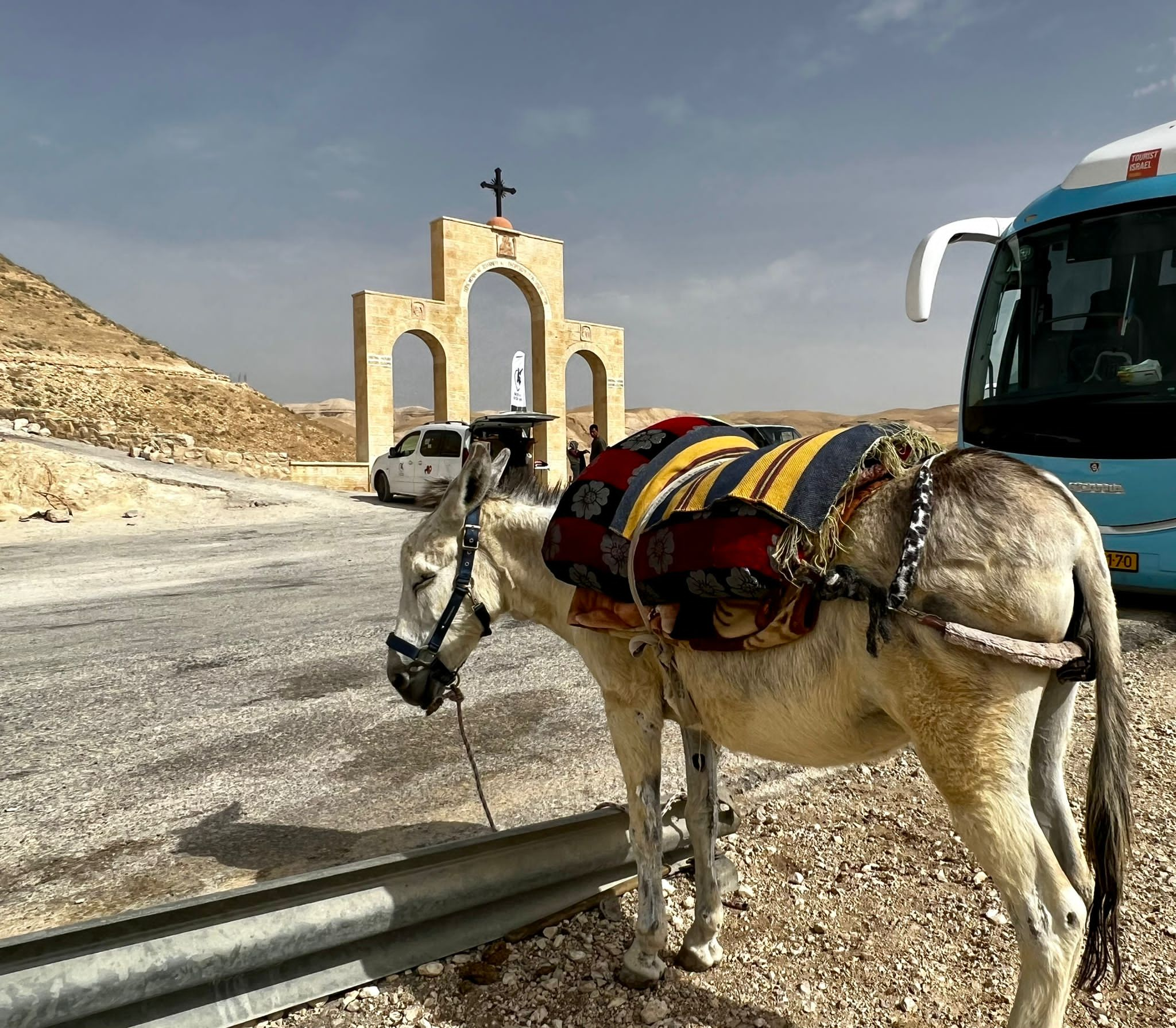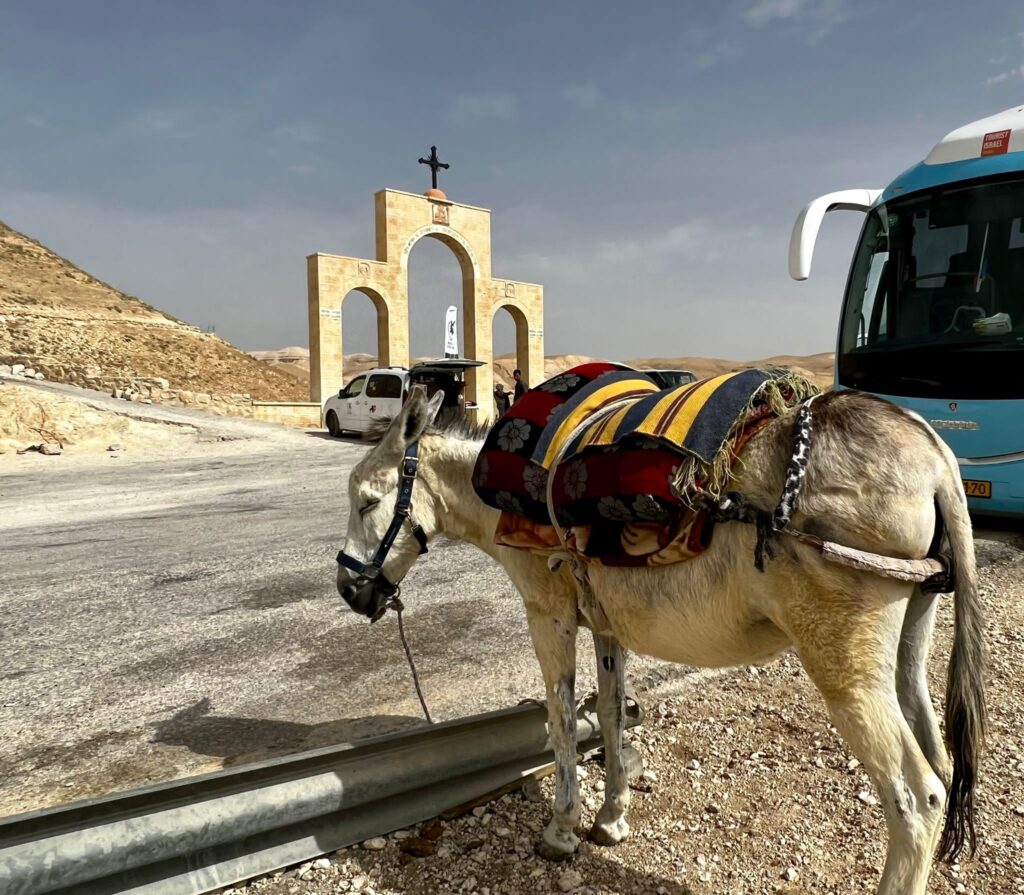 "We were able to provide deworming and tooth rasping to care for these animals. We were also able to give out new high quality head collars – and to one person we gave a new saddle as I could see he cares for his donkey and deserves this extra help."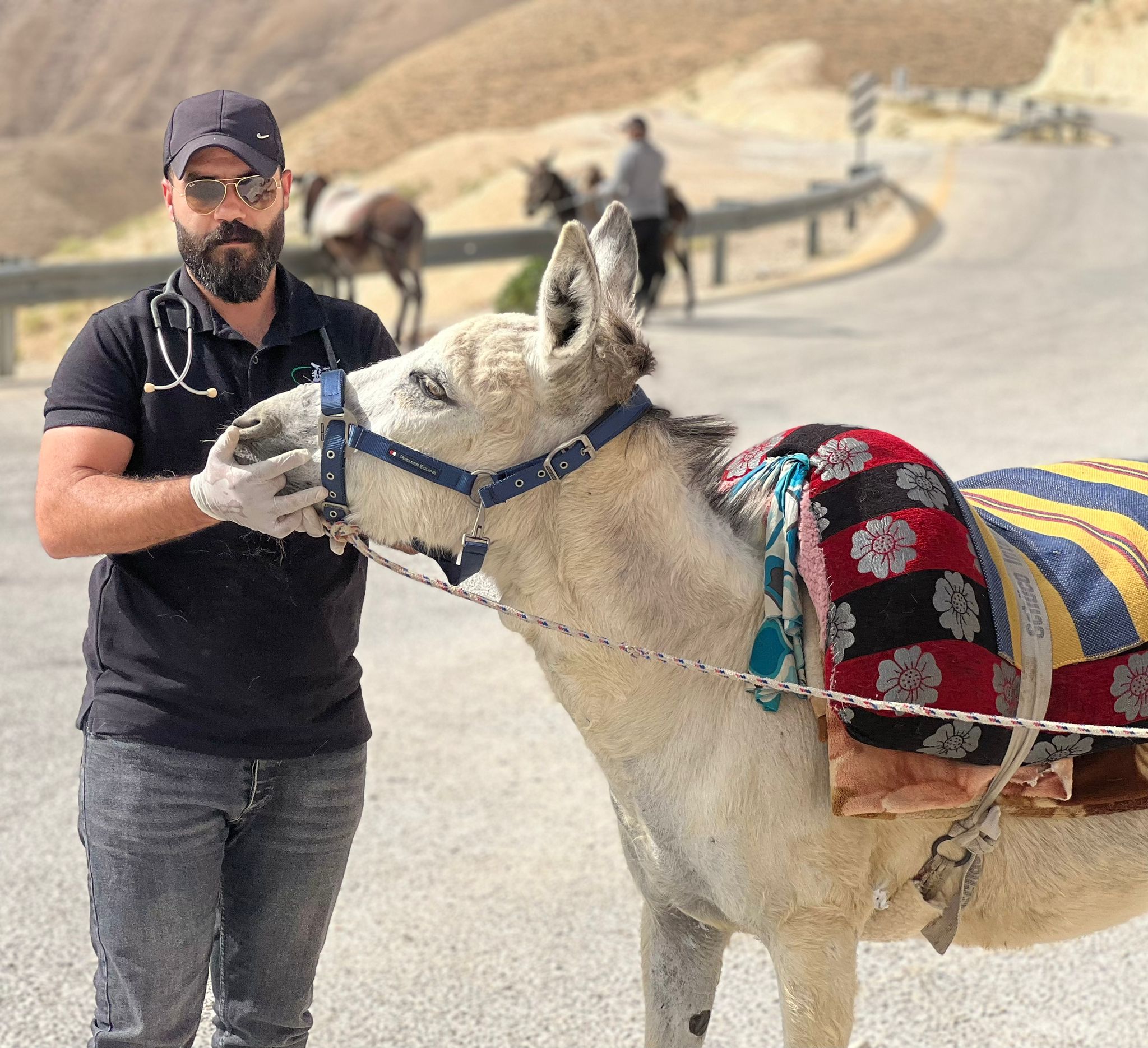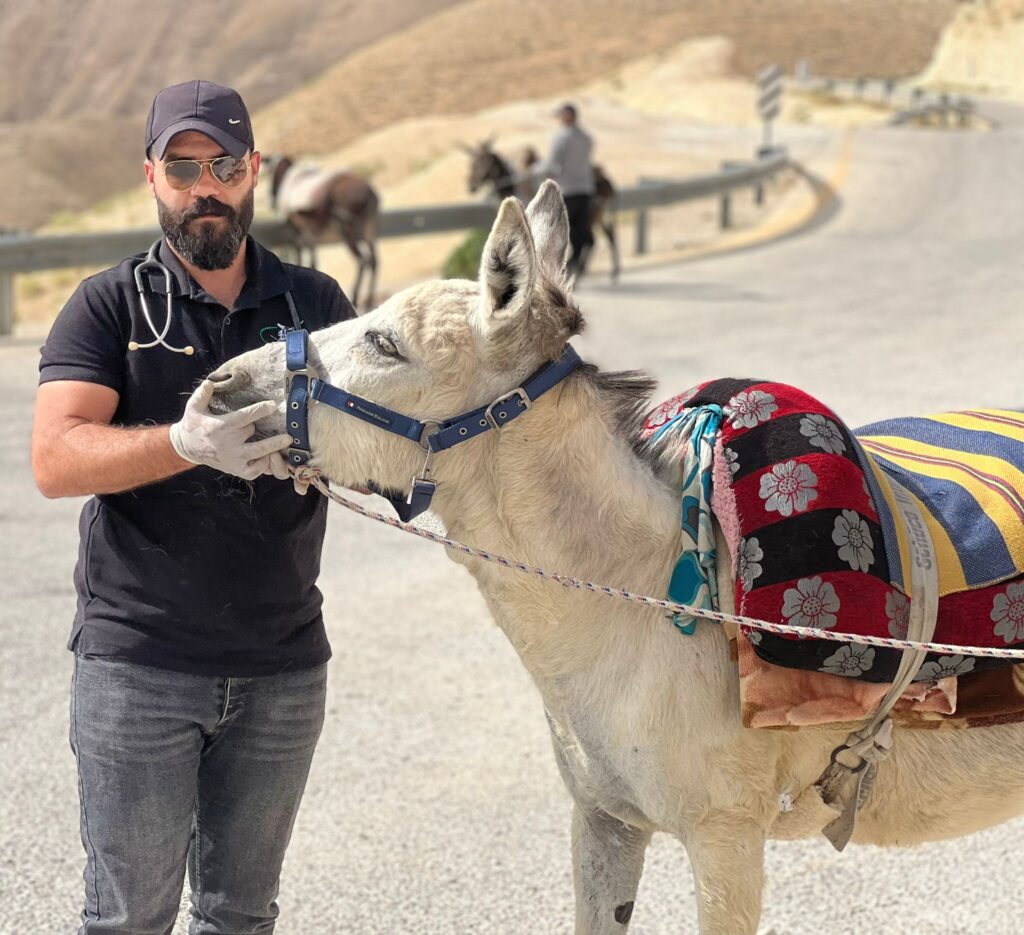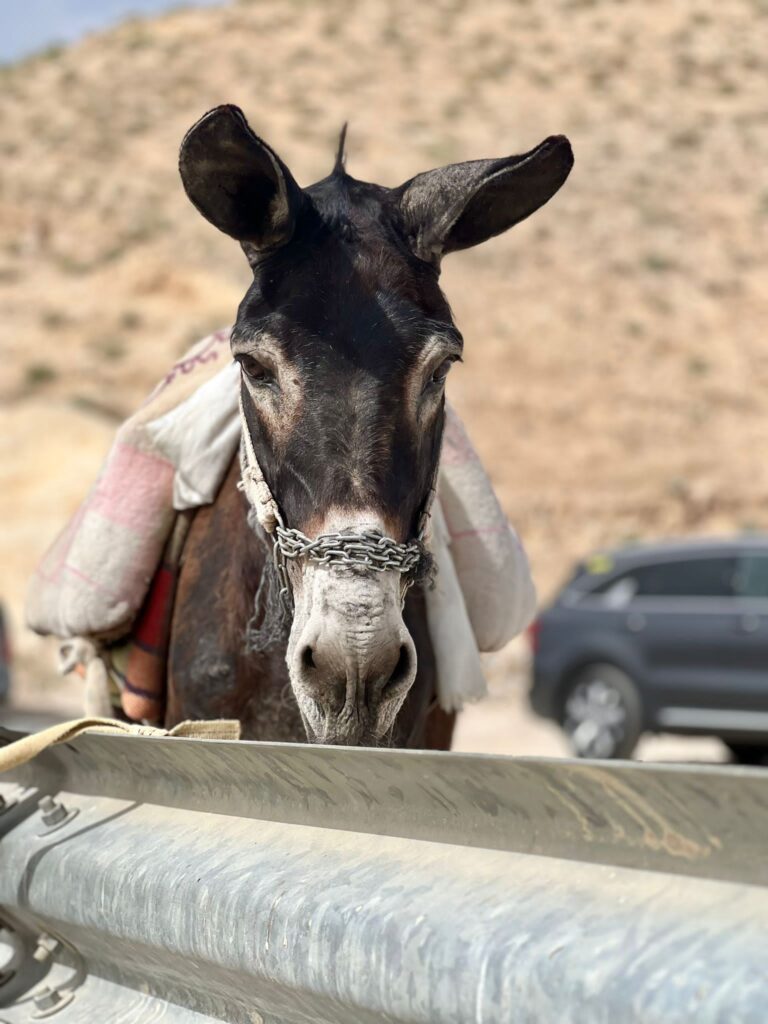 "Wadi Qilt is a natural slope between the neighbouring hills, and has high rocky walls which run for 45km between Jericho and Jerusalem. The narrow and rugged road that runs through the valley was once the main road to Jericho, but it is now used by tourists visiting the monastery. We put out flags to help promote Safe Haven, to show the tourists that we're there to care for working donkeys.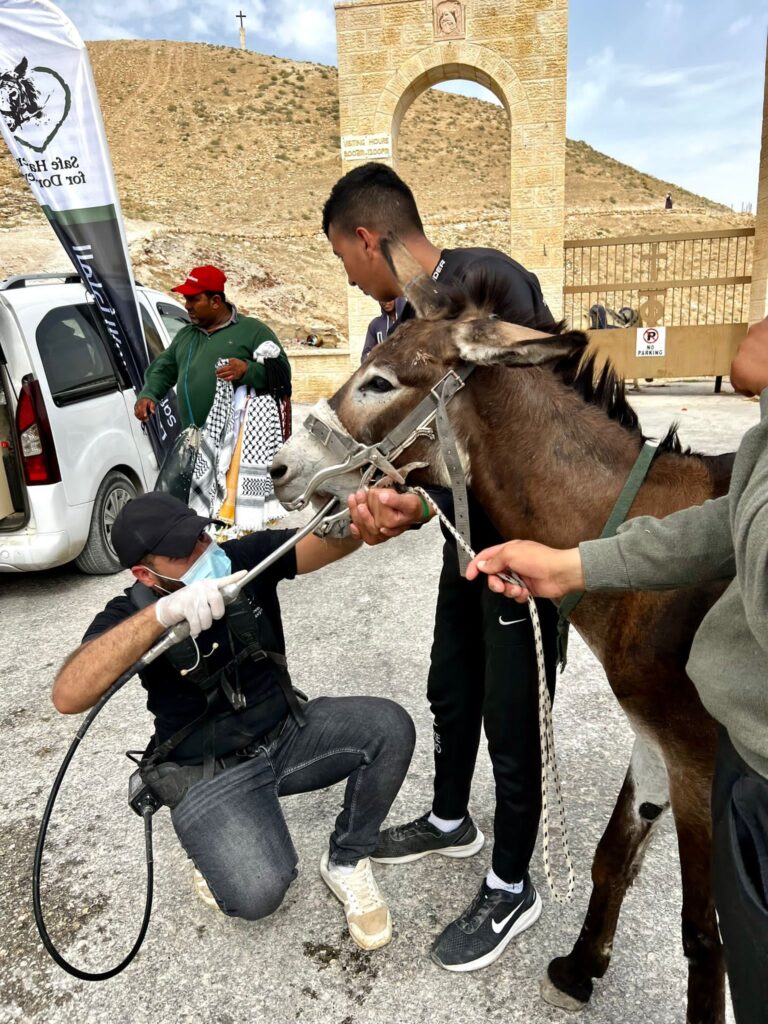 "Flies are a particular problem as the weather gets hotter – the flies can bite the donkeys' legs and leave them itchy and crusty. Thanks to our donors, we've been able to buy a fly repellent. I've decanted this into sprays and have been giving them out to owners, so they can spray their donkeys' legs, whilst continuing to treat the animals with antiseptic and protective cream to allow the wounds to heal,"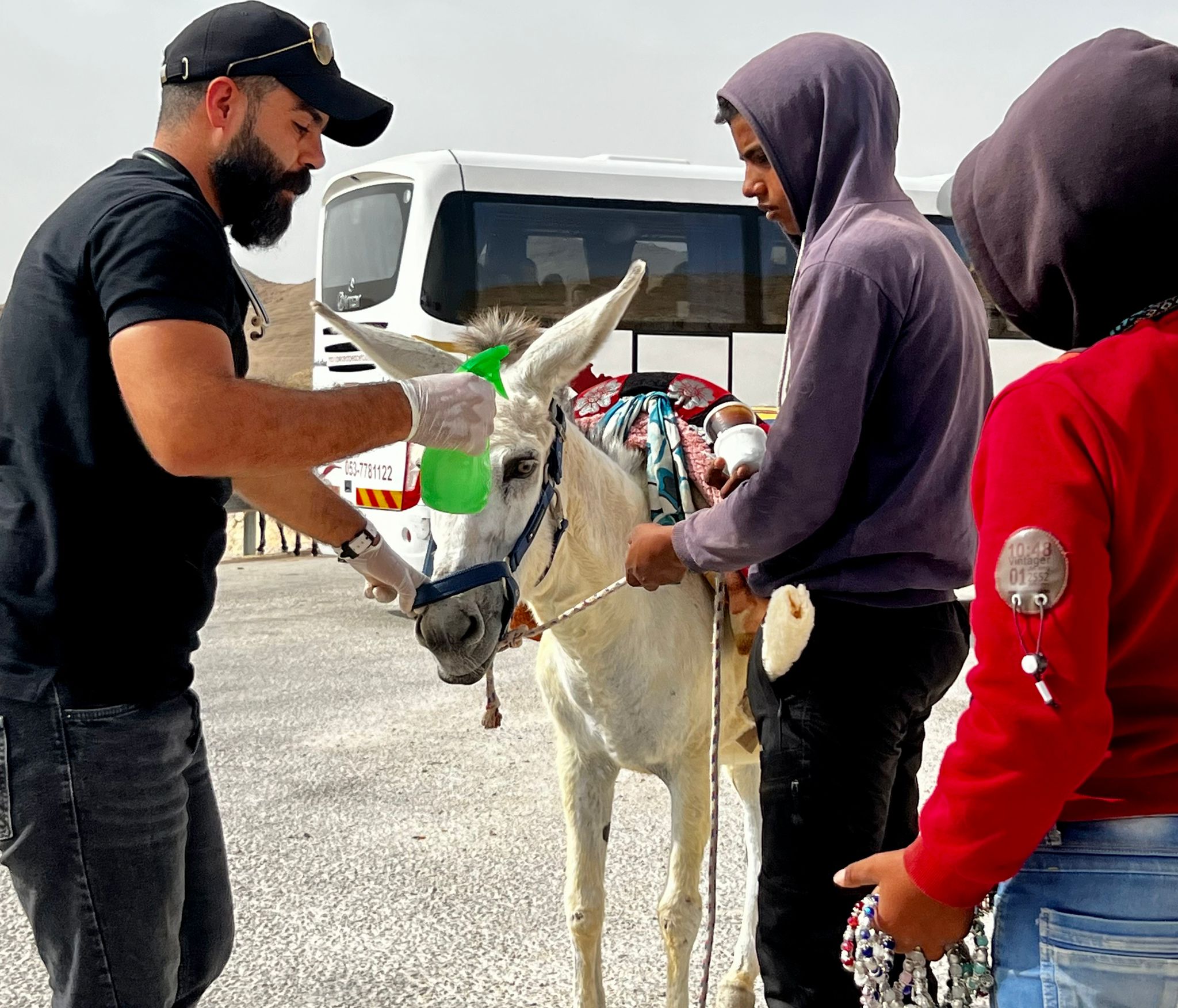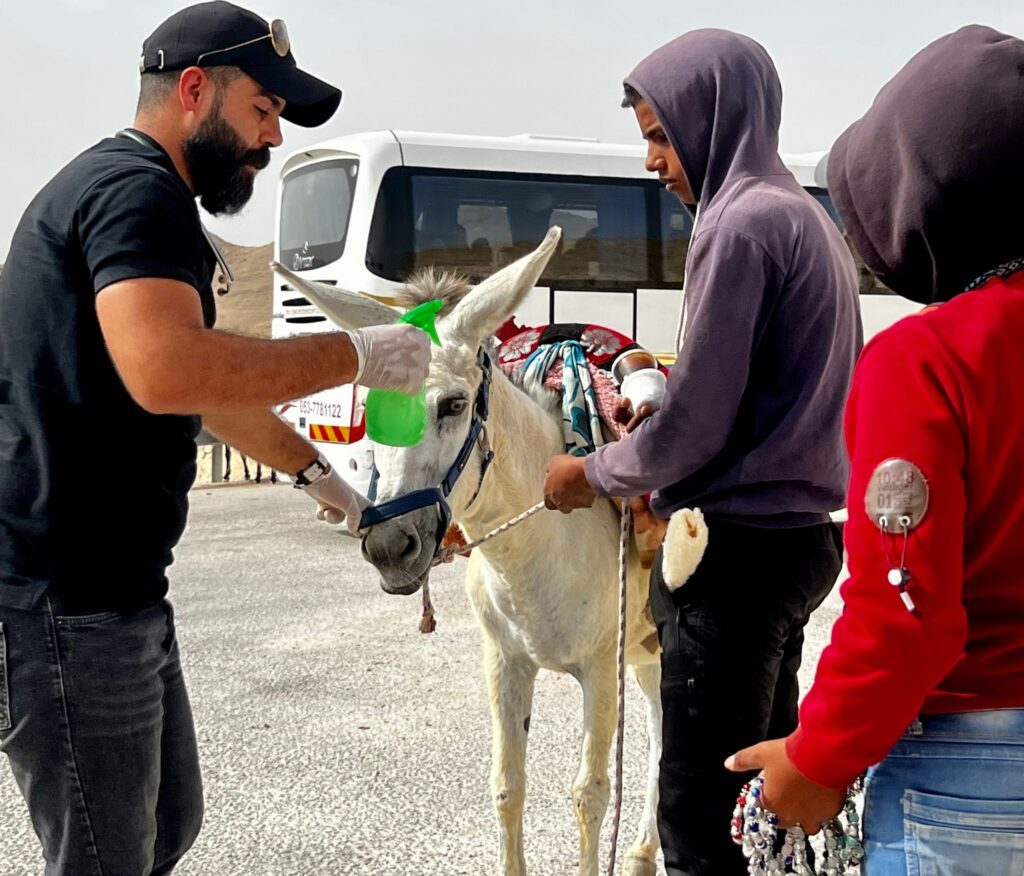 Thank you for all your support which makes our work with donkeys in the West Bank and Israel possible. If you'd like to donate to help us care for even more donkeys – such as buying carrots for our lovely Nader shown below! – please click here. Thank you!