Joy, Goran and Joyce received more dental care this week too – Dr Eliran has been kept very busy rasping the donkeys' teeth the last few weeks. Joyce needed two teeth removed but she has recovered very well and is finding eating her food a lot more comfortable. Below you can see Dr Eliran and Moussa with Joy.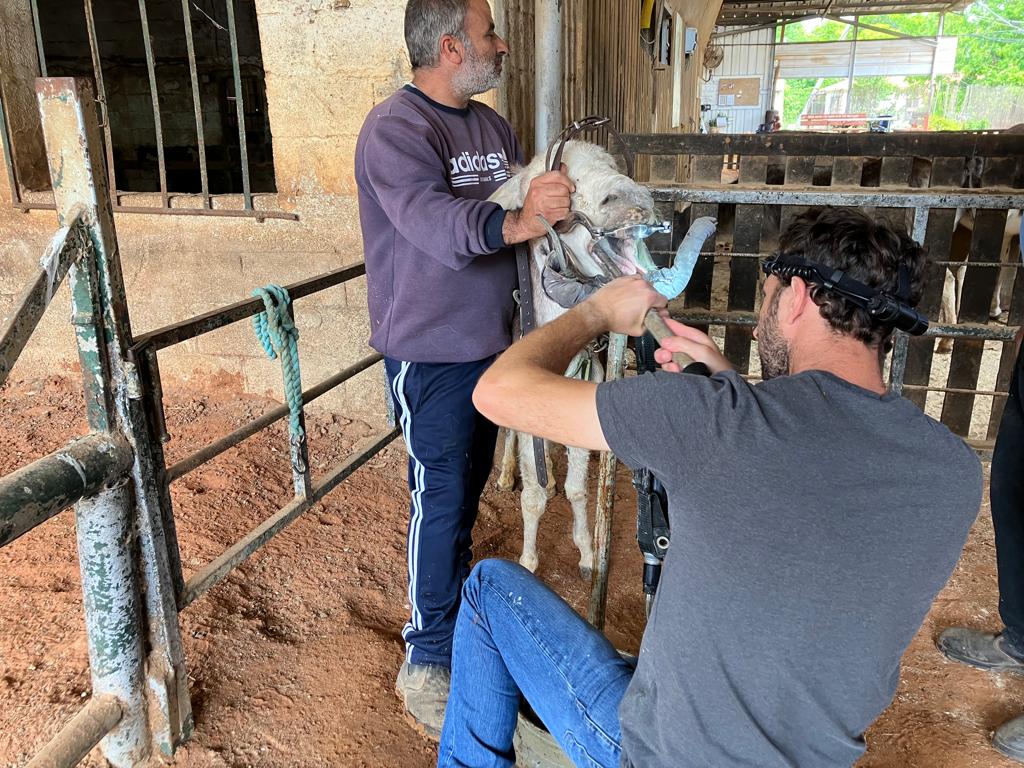 Keeping the Sanctuary clean is quite a job with nearly 200 donkeys in our care. Here you can see Moussa hard at work sweeping out the area reserved for older donkeys and those who need extra care.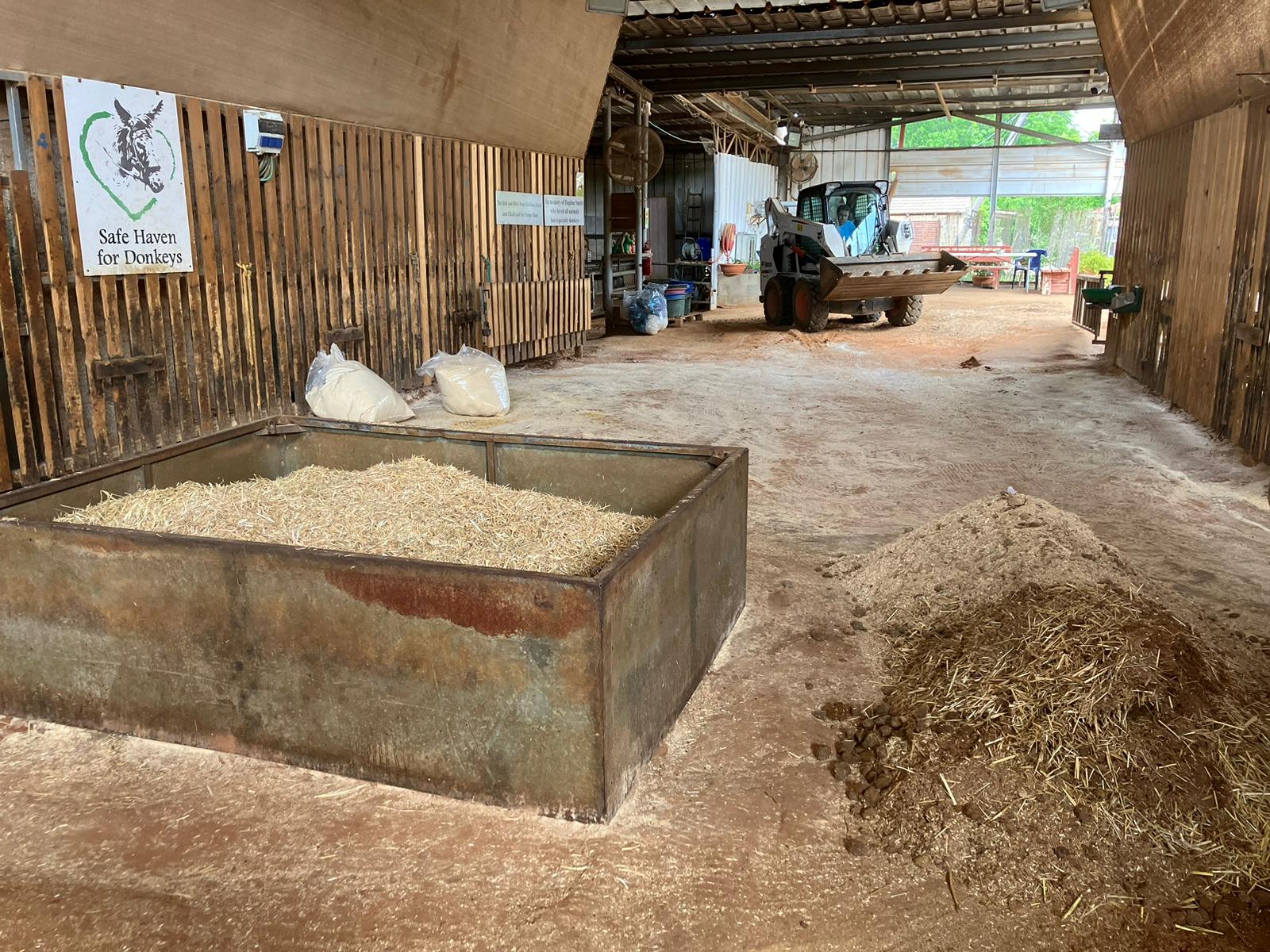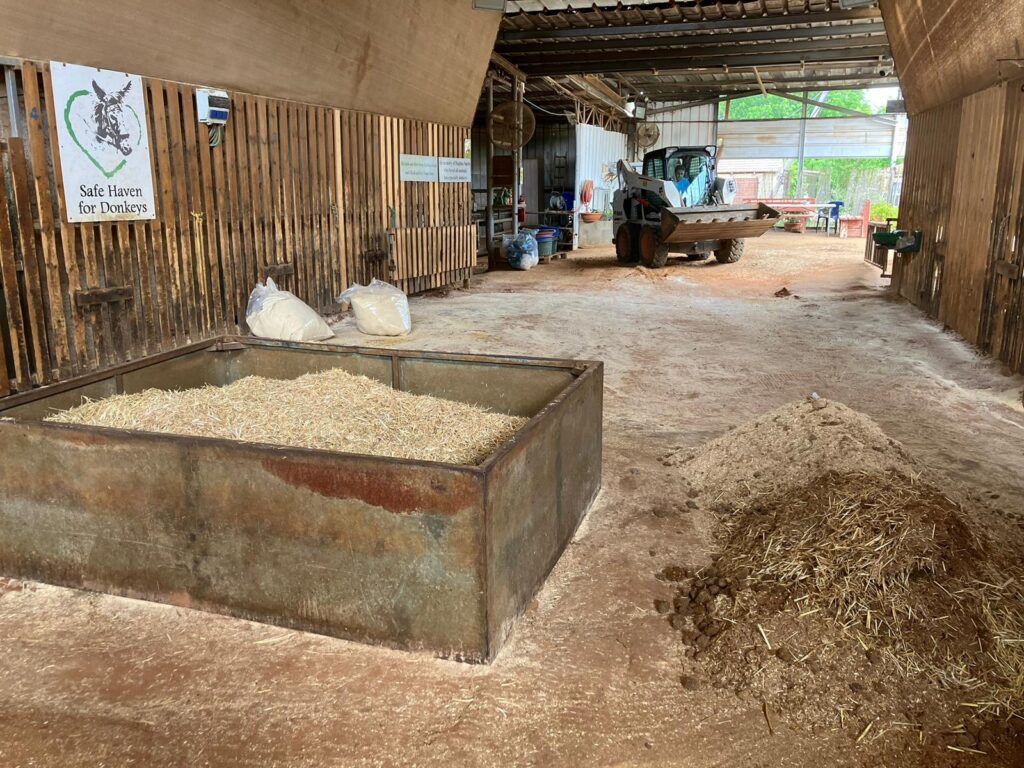 Over at the Nablus rescue centre Dr Rakan has also been equipping his babies with trousers! They keep their legs free of biting flies, which can cause itching and distress. We think they quite like them – particularly Daffodil!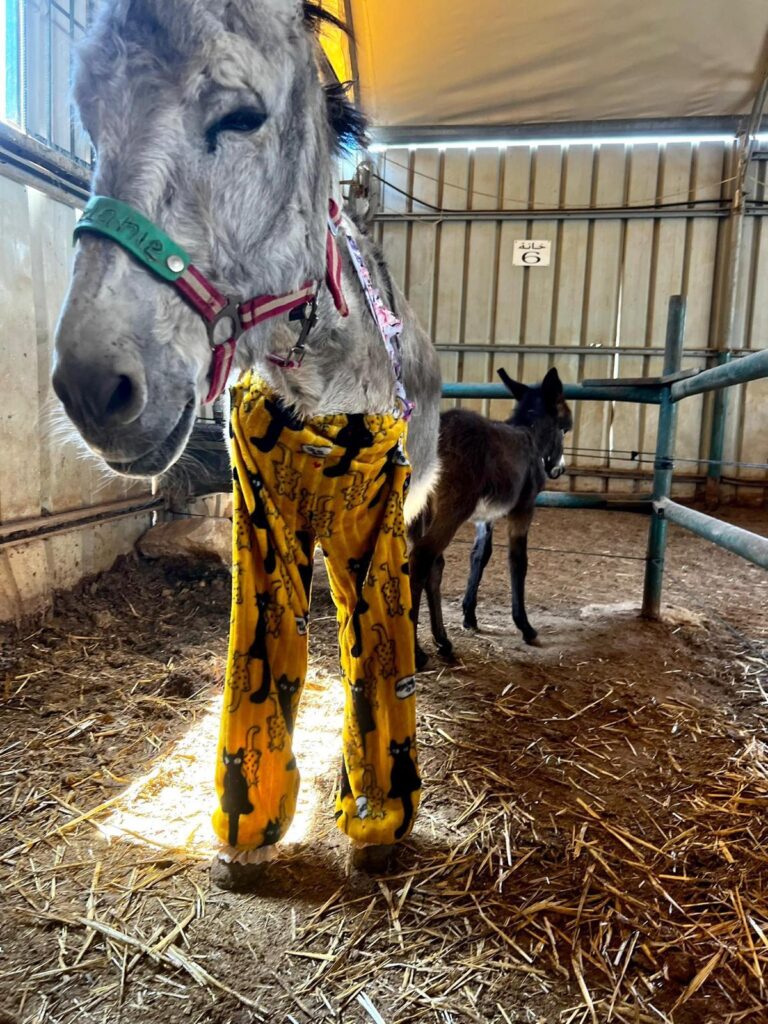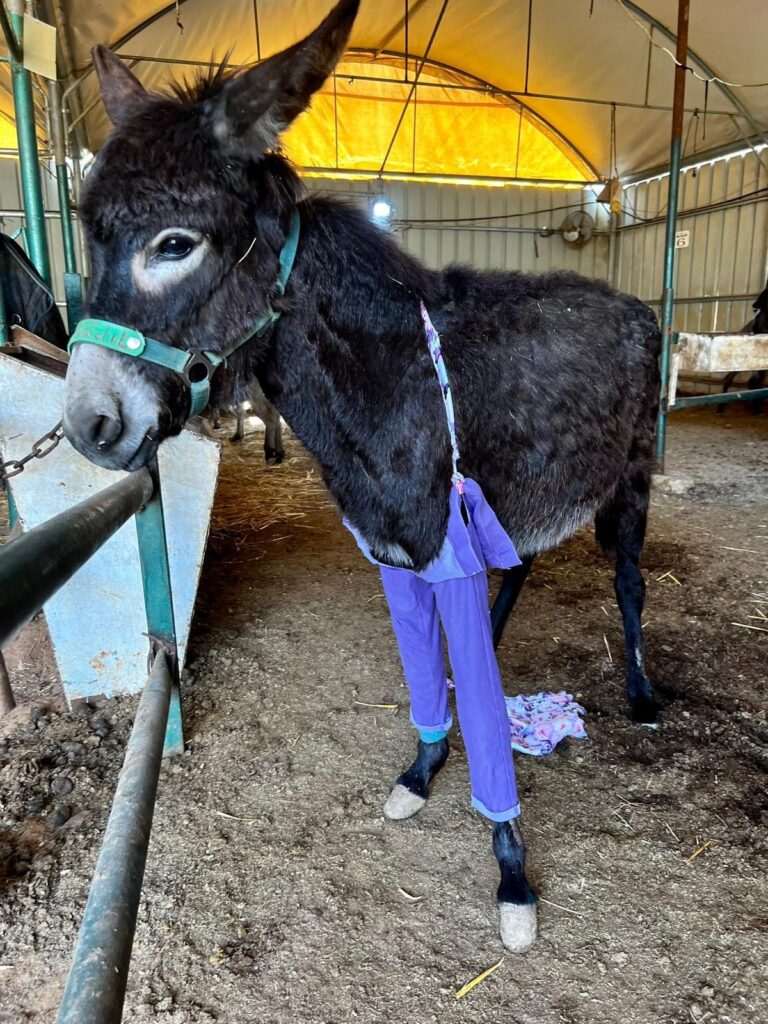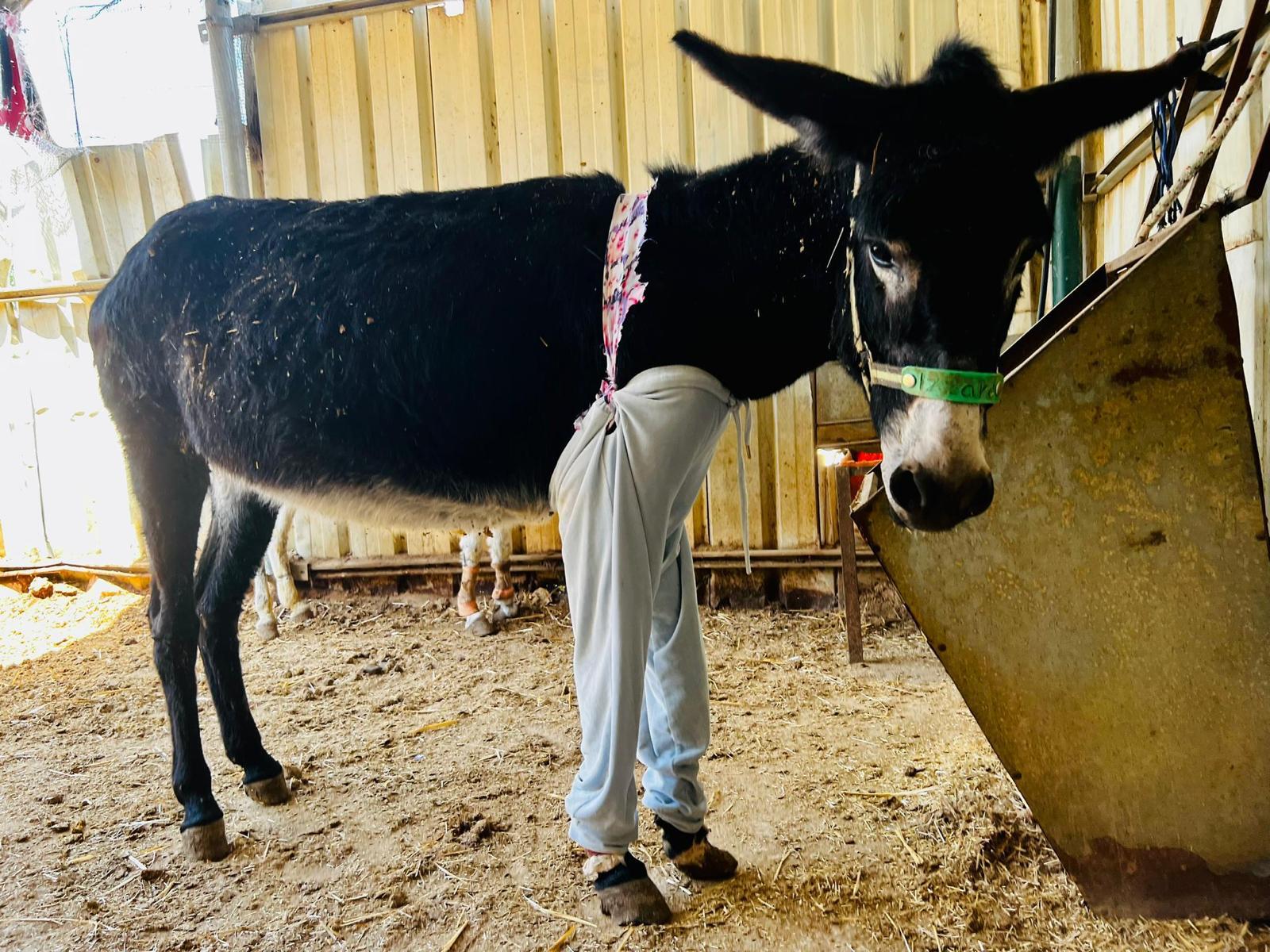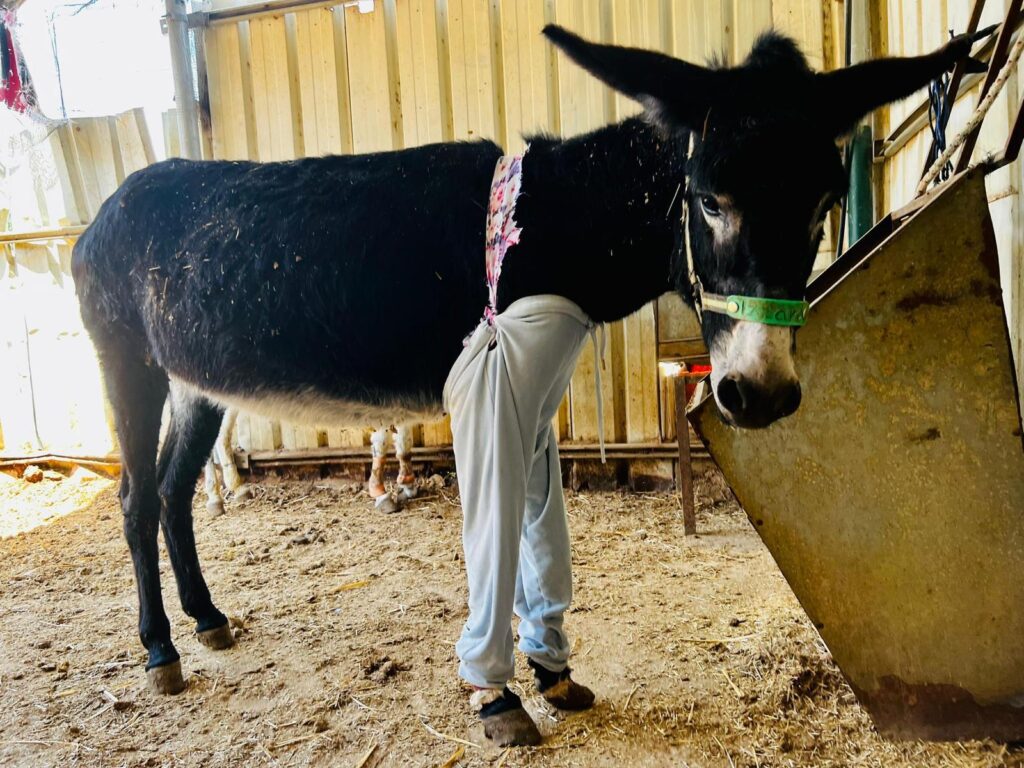 And we'll leave you this week with Dusty's update – the donkeys are keen to get their breakfast which Ali is bringing in by tractor. Enjoy!
Thank you for all your support which makes our work with donkeys in the West Bank and Israel possible. If you'd like to donate to help us care for even more donkeys, please click here. Thank you!