We are delighted to report that all three of our mobile vet teams are back on the road in the West Bank helping donkeys in need. You can see a few of the donkeys they've helped this week in our update below.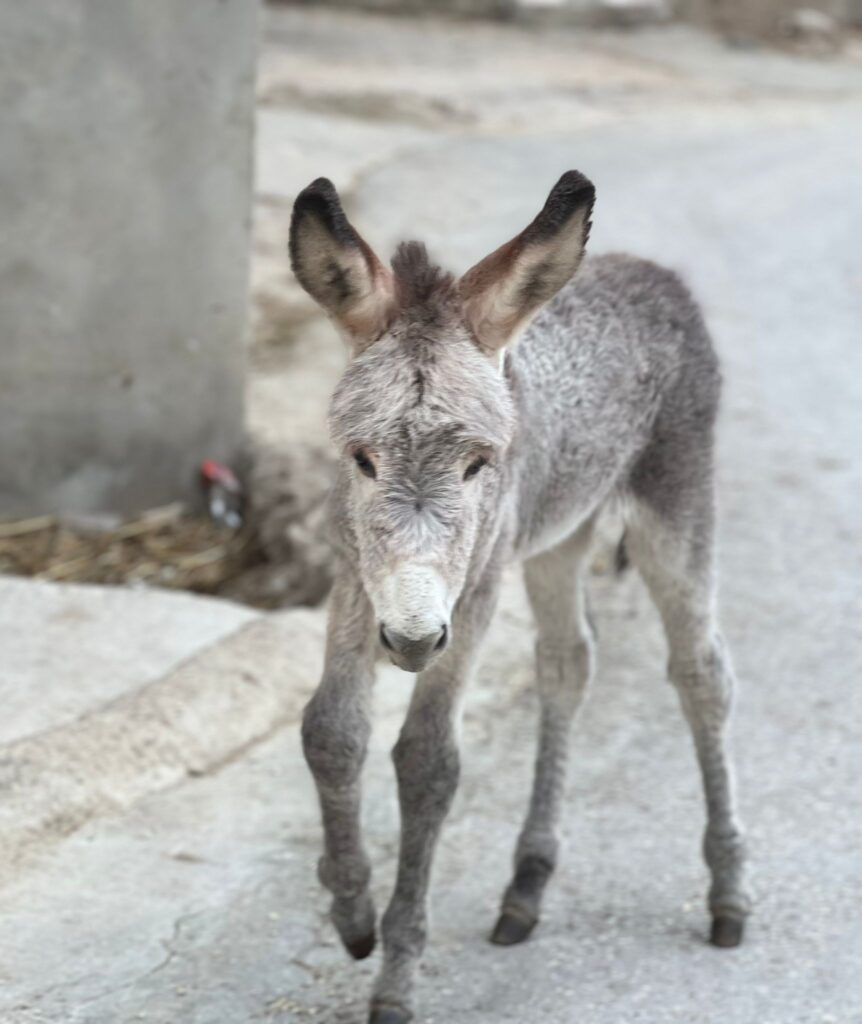 Dr Rakan, in addition to his mobile vet outreach, has also been assisting with the set up of our new rescue centre in Arranah. We are already well on our way to funding a new home for our donkeys, so a BIG thank you to everyone who has donated to help us build the new centre. 
And there's still time to send a Christmas gift by clicking here!
News from the West Bank
All three of our mobile vet teams are back out on the road again in the West Bank – visiting areas around Nablus, the Tubas Valley and Hebron.
The Hebron team have visited a number of villages – including Abet Najel and Tarqoumya. We're so relieved that our team are able to carry out their vital outreach vet treatment again to help donkeys in need – including the donkey below who has a nasty wound near its tail.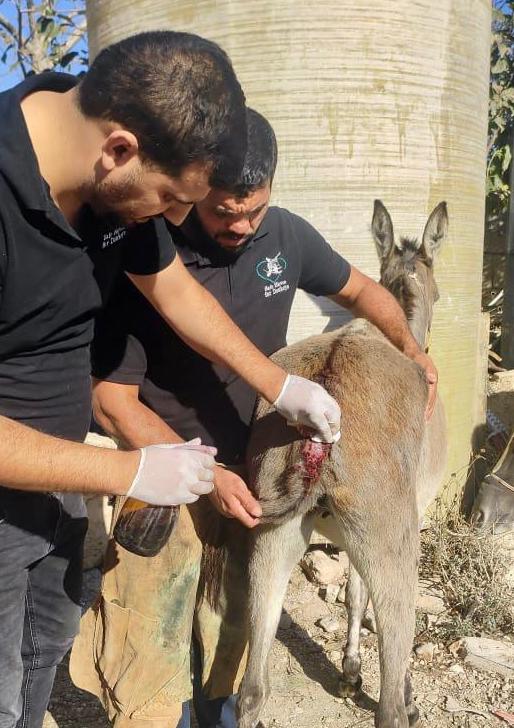 Thanks to your support our vet teams are able to give out vital medicines to donkey owners who wouldn't be able to afford veterinary care or treatments.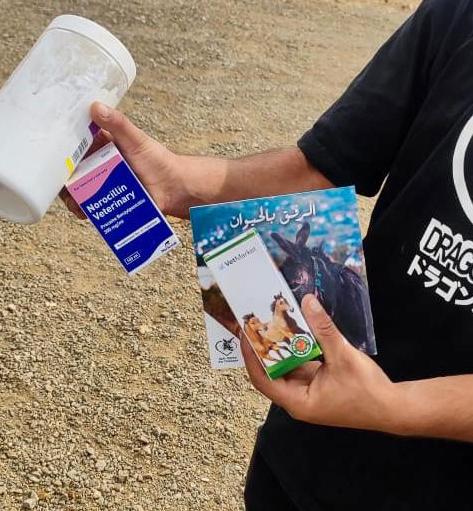 Dr Rakan's team have been visiting builder donkeys in the Nablus area. These 'beasts of burden' carry huge loads of sand and other building materials, so it's vital they receive regular vet check ups.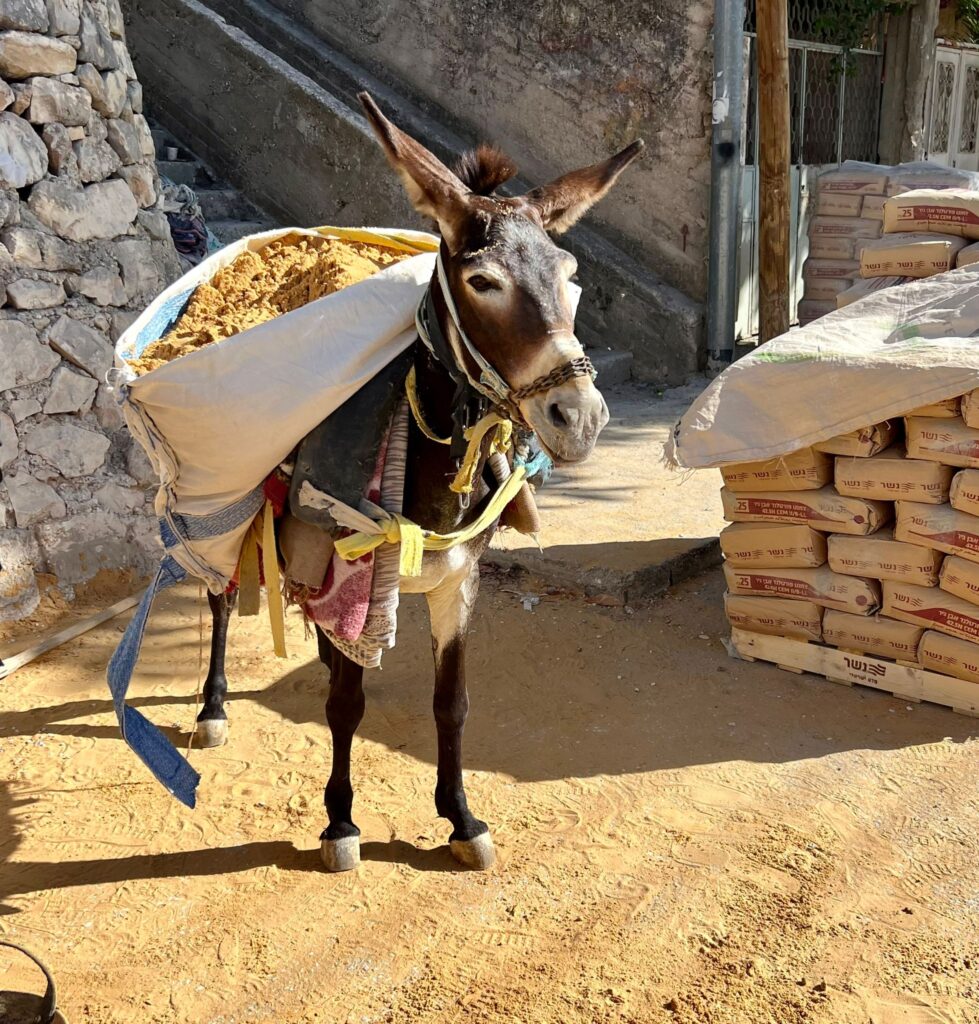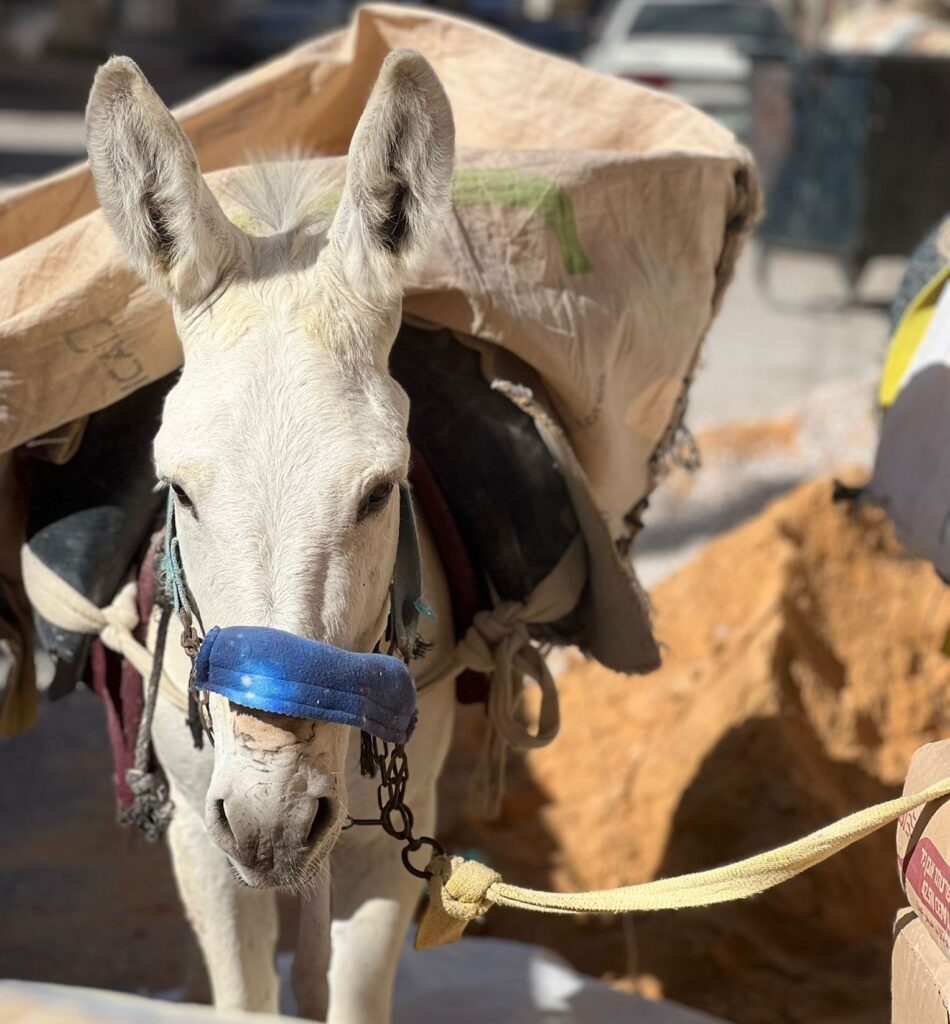 Dr Rakan and Wael also visited a village near Nablus called Madama where they treated nine animals – including a check up for this adorable young donkey!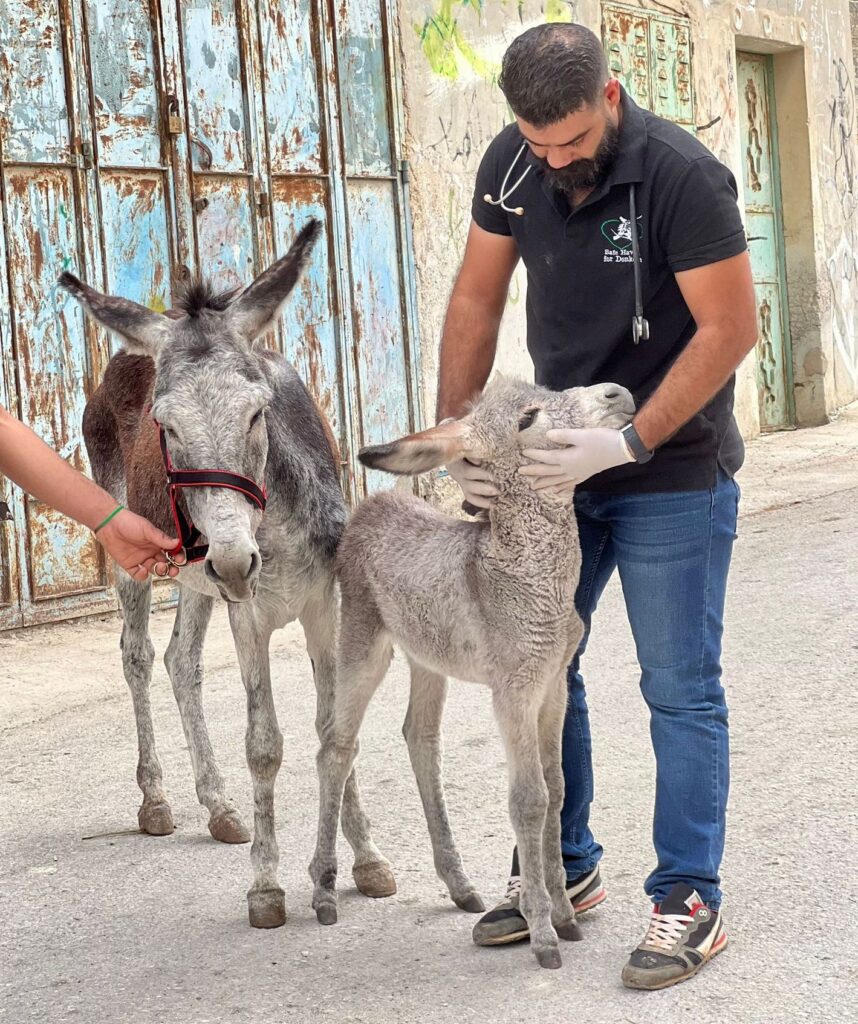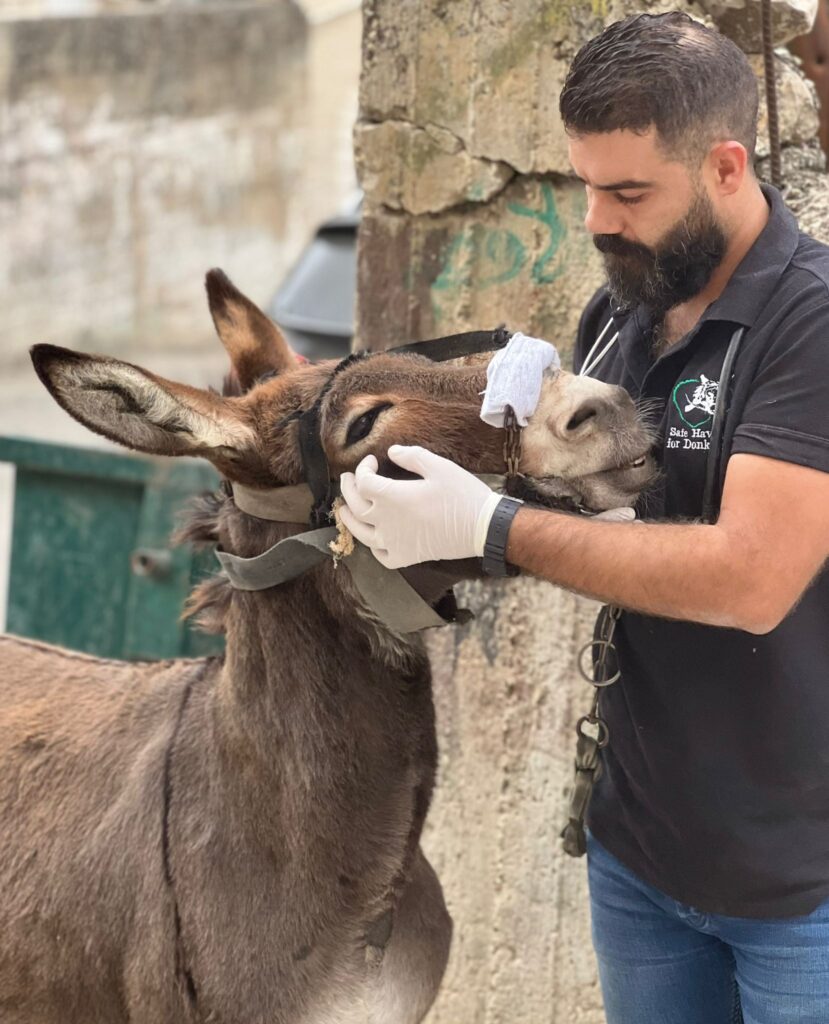 News from the Sanctuary
It was hoof trimming time at the Sanctuary this week. The farrier came in to visit our residents to ensure their hooves are in tip top condition.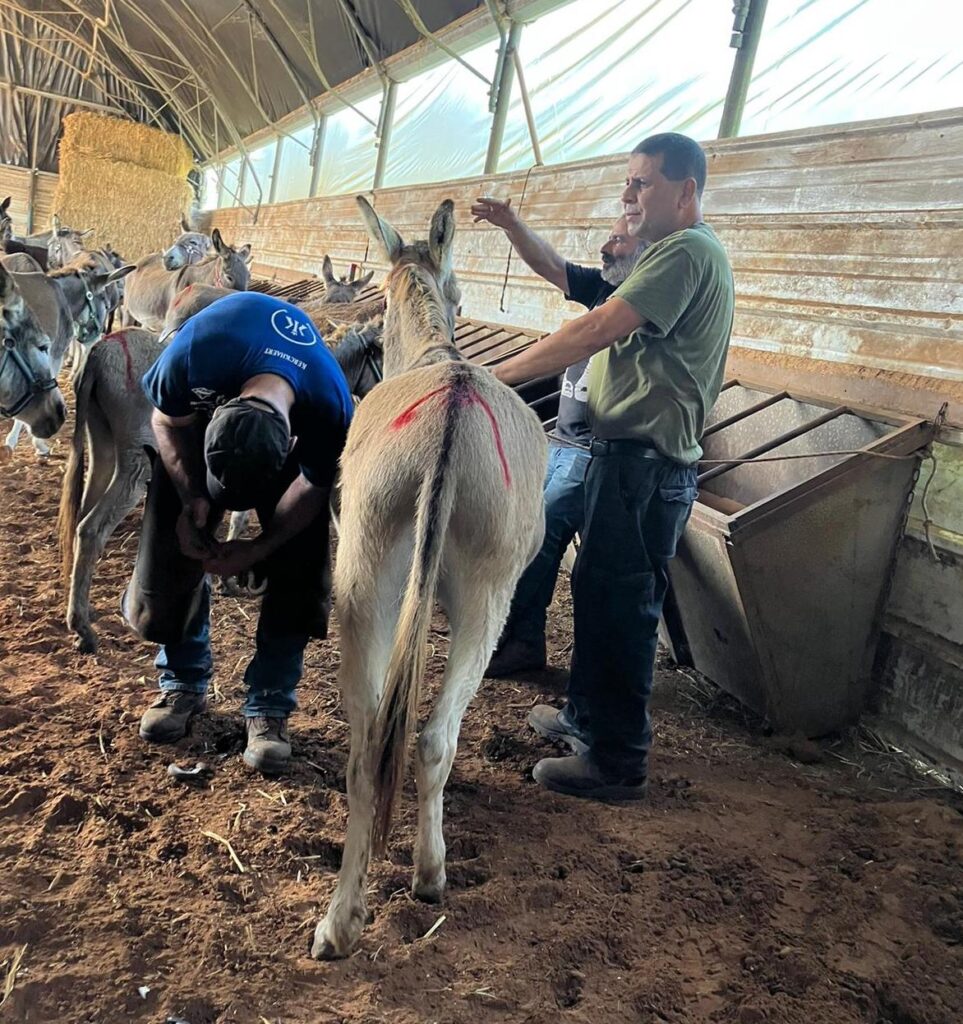 Dewormer is a vital part of the donkeys' regular care at the Sanctuary. Valentine (below) doesn't look too impressed by the taste but it protects the whole herd and keeps all our residents healthy.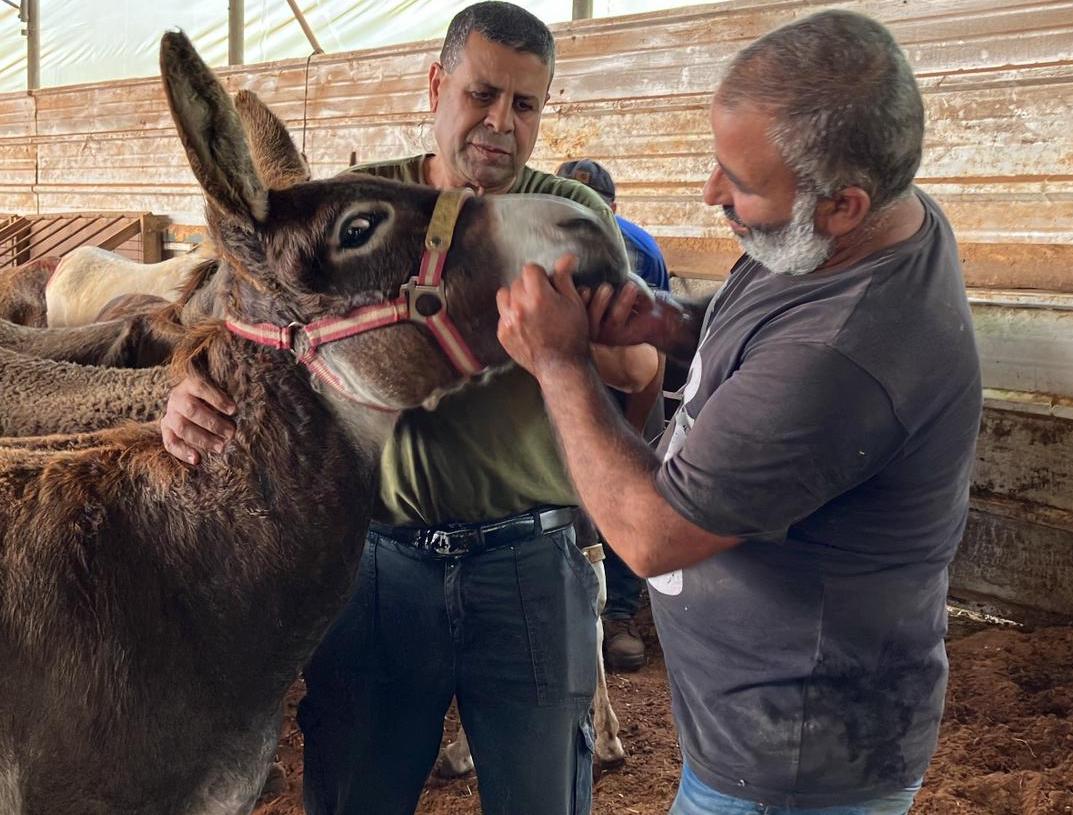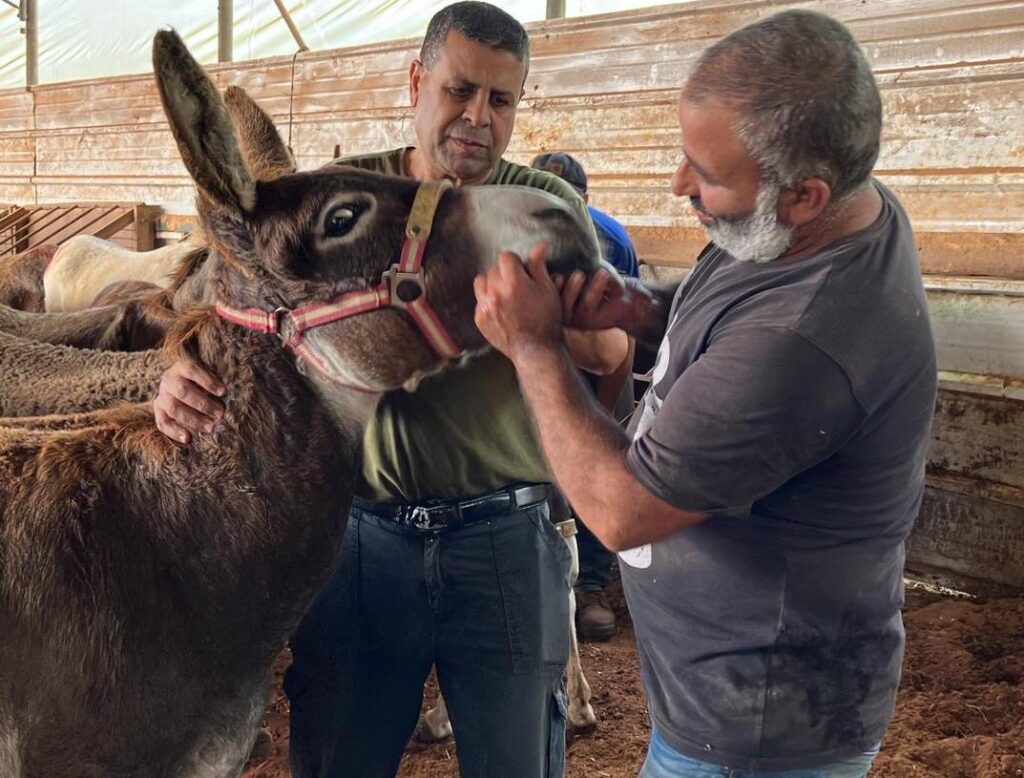 Christmas appeal update… Thank you ♥️♥️
Our Christmas appeal has raised over £25,000 so far which means we have started work on the new Rescue Centre! The shelters are built and we're planning to move the donkeys before Christmas, so they will have a lovely new warm and comfortable home. We'll keep you updated with progress – but don't forget you can still donate here. Thank you!